Traveling Far— and Not So Far—on Spring Break Trips
Published by Tom Porter
Members of the Bowdoin community visited a variety of destinations over the spring break, some near to campus, some not so near. Service trips, training camps, and leadership courses took students from the Caribbean to Silicon Valley and many places in between, while faculty members could be found pursuing their research in Europe, Asia, and elsewhere.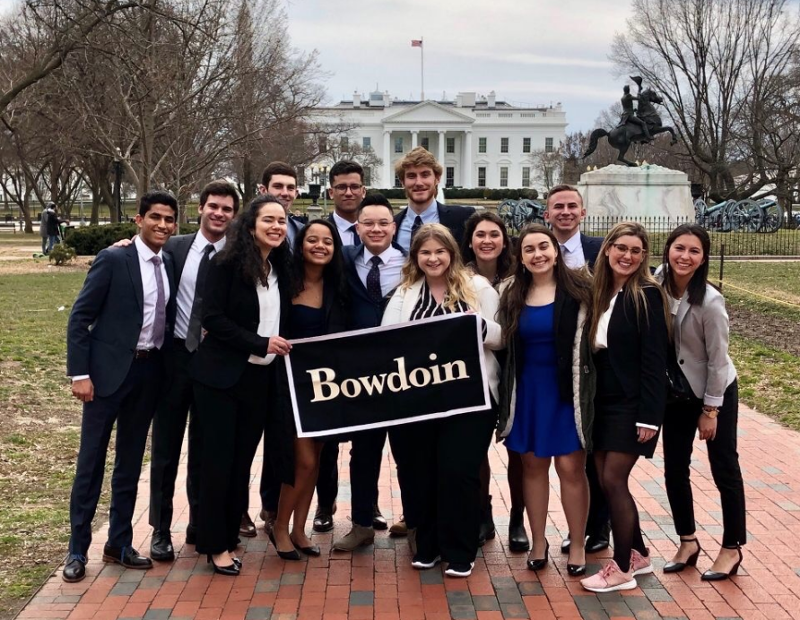 Bowdoin Public Service Initiative to Washington, DC
Now in its second year, this program took fourteen Bowdoin students on an immersive, seven-day experience in the nation's capital. Organized by the McKeen Center, the Bowdoin Public Service Initiative provides opportunities for students to gain insight into the rewards and challenges of serving the common good through government agencies, political offices, and organizations affiliated with government function.
This year's cohort met with a number of people working in and around government and public service in Washington, DC. This included about thirty-five alumni, such as former Defense Secretary William Cohen '62 and former career ambassador Thomas Pickering '53, who, among other things, served as US Ambassador to the United Nations.
Alternative Spring Break
The McKeen Center also organized seven Alternative Spring Break (ASB) trips this year in a variety of locations across the US and beyond. The program provides a unique opportunity for students to participate in an intensive public service experience while increasing their understanding of significant social and environmental problems.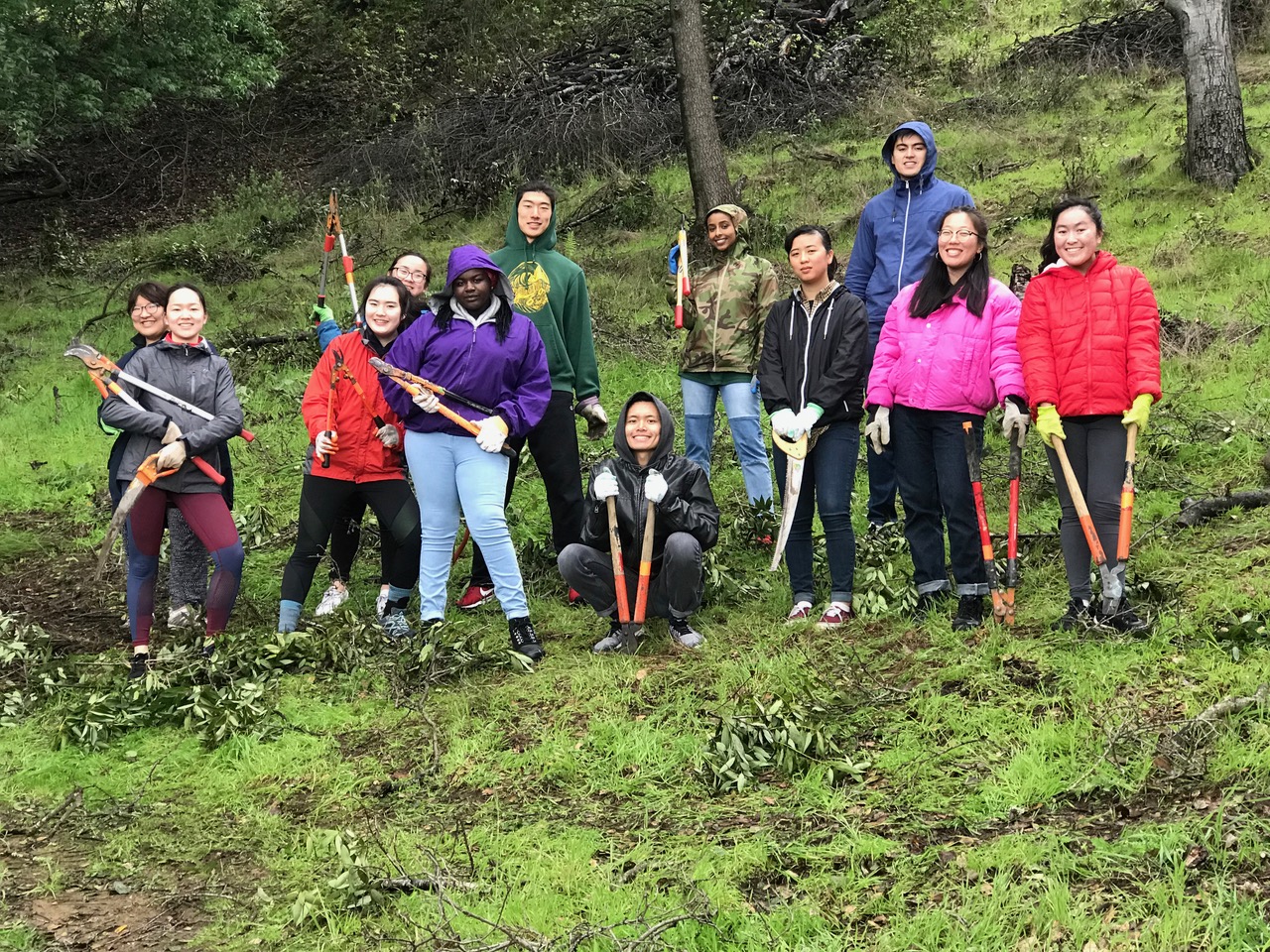 Untold Stories: Asian-American Identity and History (San Francisco, CA)
The group worked with agencies serving Asian American communities to understand the history and experiences of Asian people in the USA. The trip included doing trail work at the Friends of China camp, a former Chinese fishing village in the Bay Area.
    2. Cultivating Community (Immokalee, FL)
This trip gave participants the opportunity to engage in hands-on work and to communicate with working migrant families, examining the impact of income inequality on immigrants' access to housing, education, and social services in a rural farming community.
    3. Opportunity through Education: Providing Safe Passage (Guatemala City, GUA)
Students worked with Safe Passage, an organization established around the Guatemala City garbage dump that allows access to education for the city's poorest children. They learned about the social, political, and economic issues that surround access to childhood education in the area.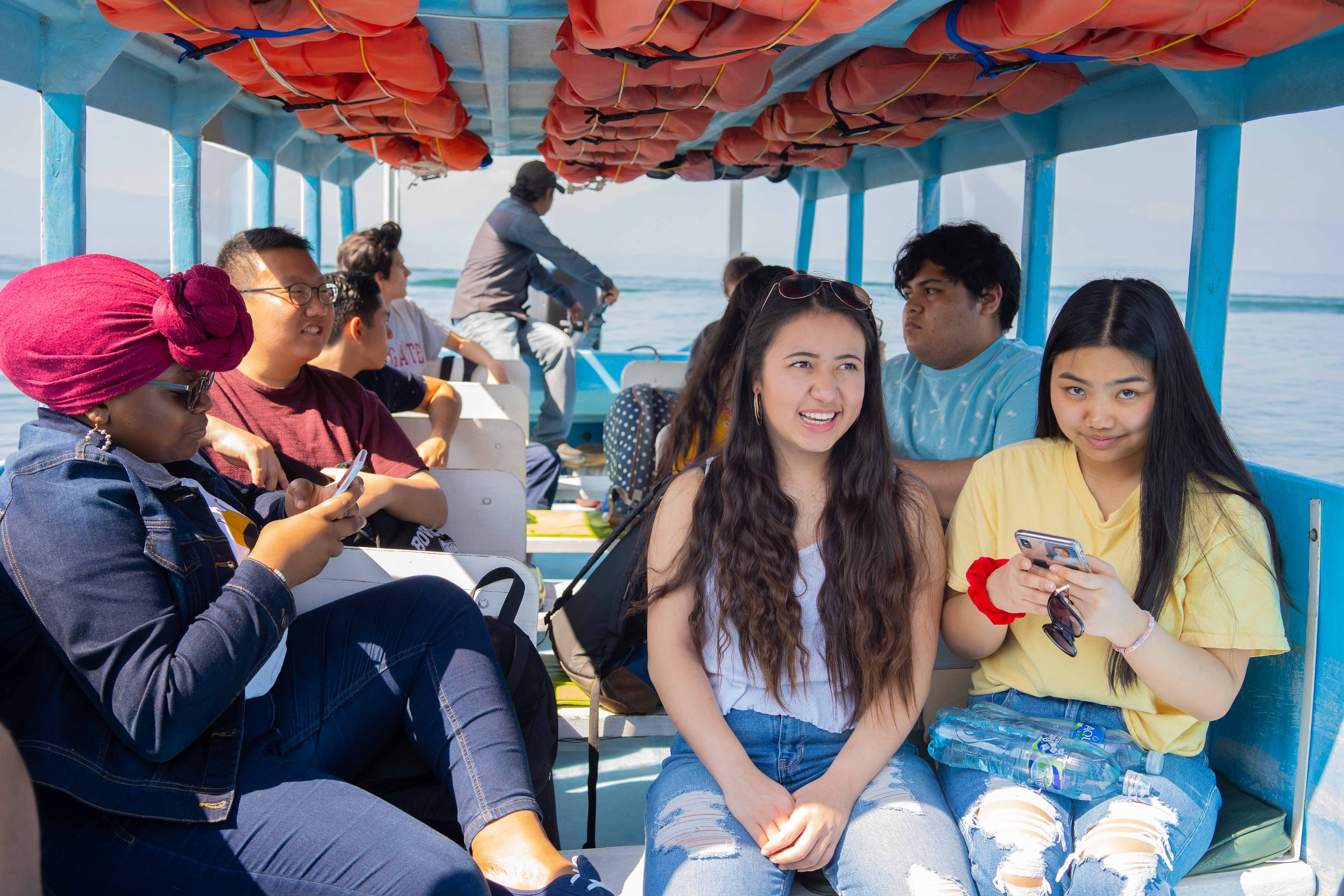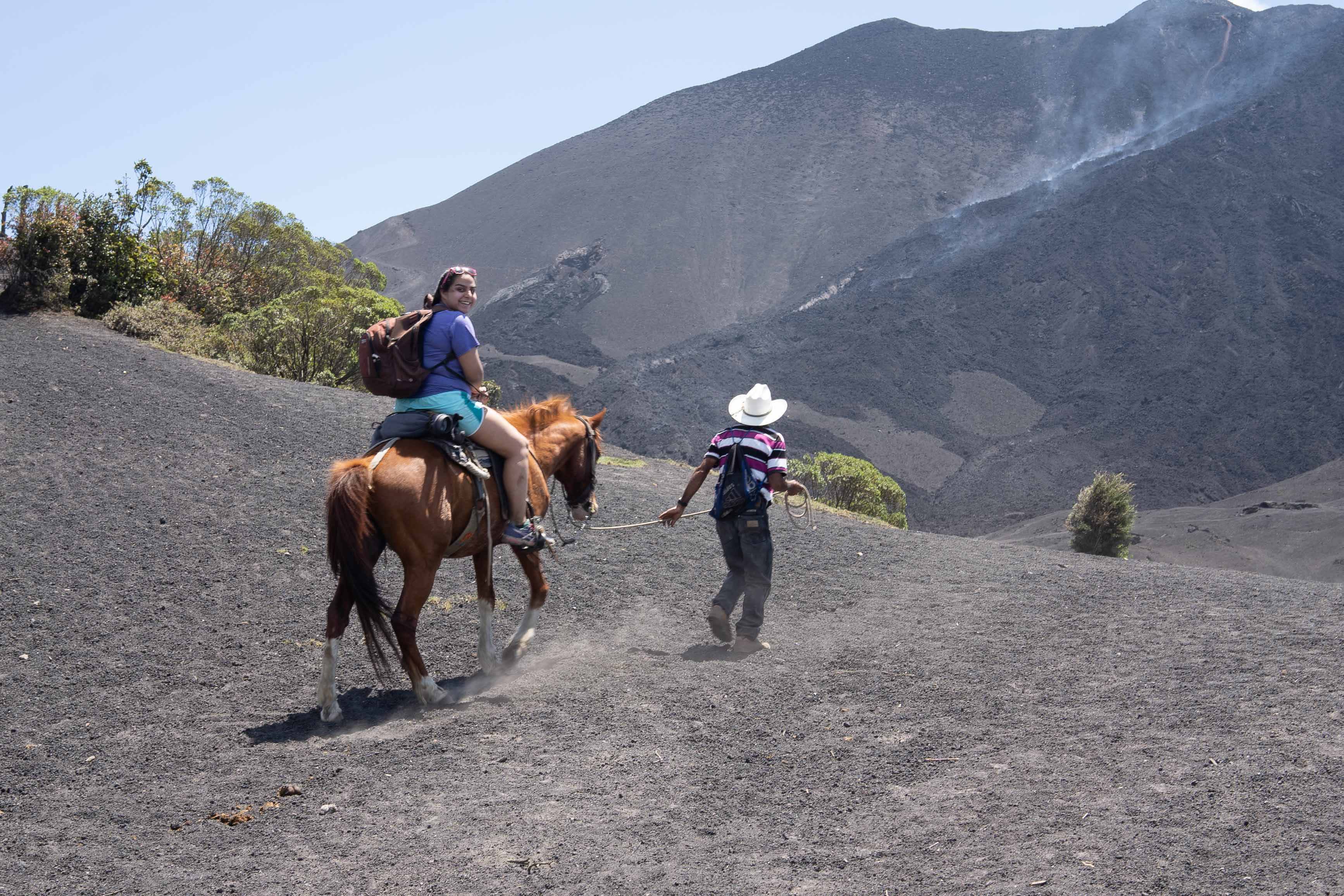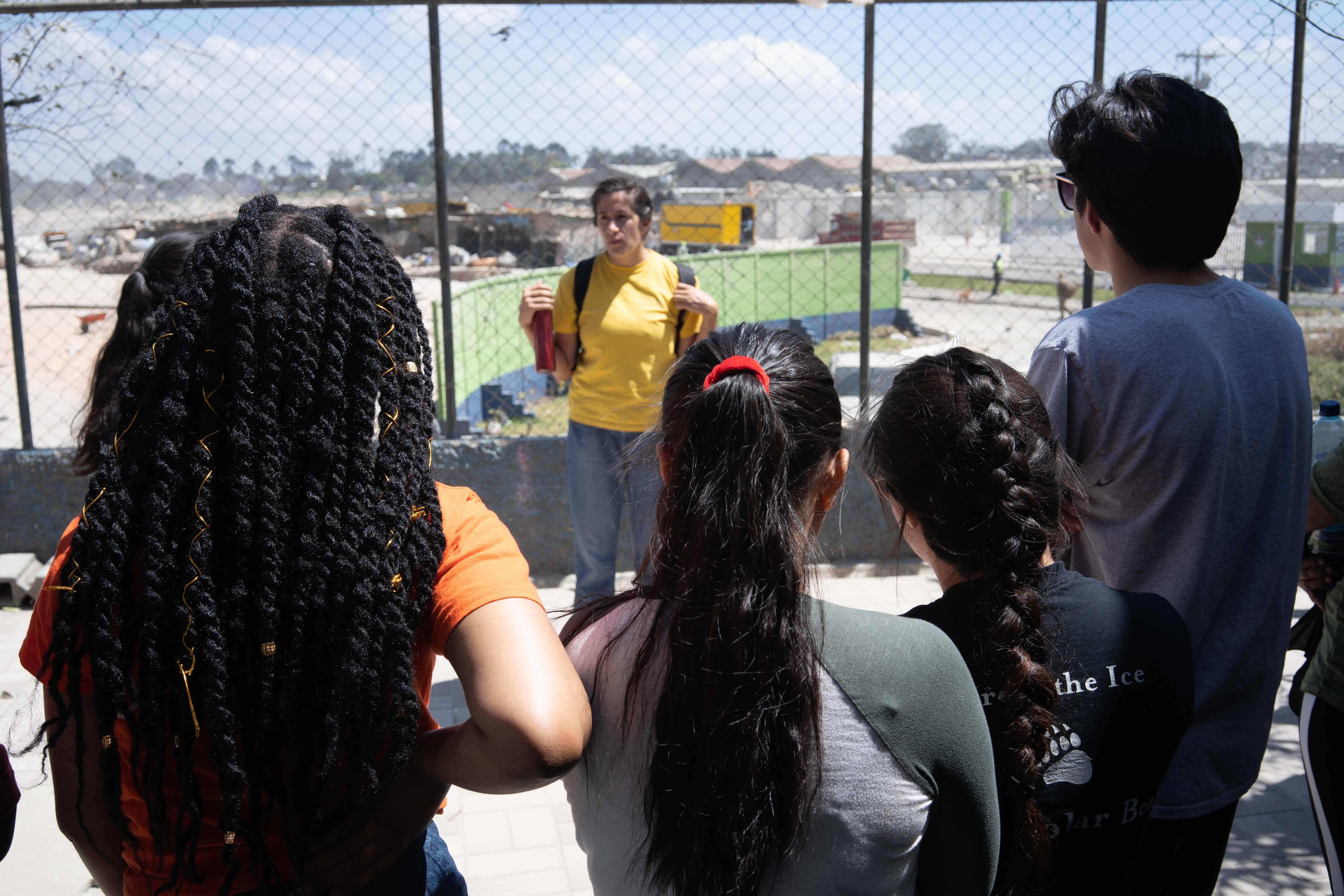 4. Poverty and Homelessness in Our Community (Brunswick, ME)
Participants did not have to travel far for this trip, in which students partnered with organizations in the greater Brunswick and Portland communities that serve individuals and families dealing with homelessness, poverty, or economic insecurity. They explored the social, economic, political, legal, and health implications of living in poverty. Read more.
   5. Indigenous Voices in Pleasant Point, ME
This group traveled to Downeast Maine to visit the Passamaquoddy reservation in Pleasant Point. Students learned from educators at Beatrice Rafferty School and the Sipayik Youth & Recreation Center, as well as leaders of tribal government, connecting their work to the broader indigenous sovereignty movement. Emma Dewey '22 said: "I really valued being able to form connections with a community I might not have had the opportunity to interact with otherwise and gain the specific type of knowledge that is only possible from actually experiencing a place."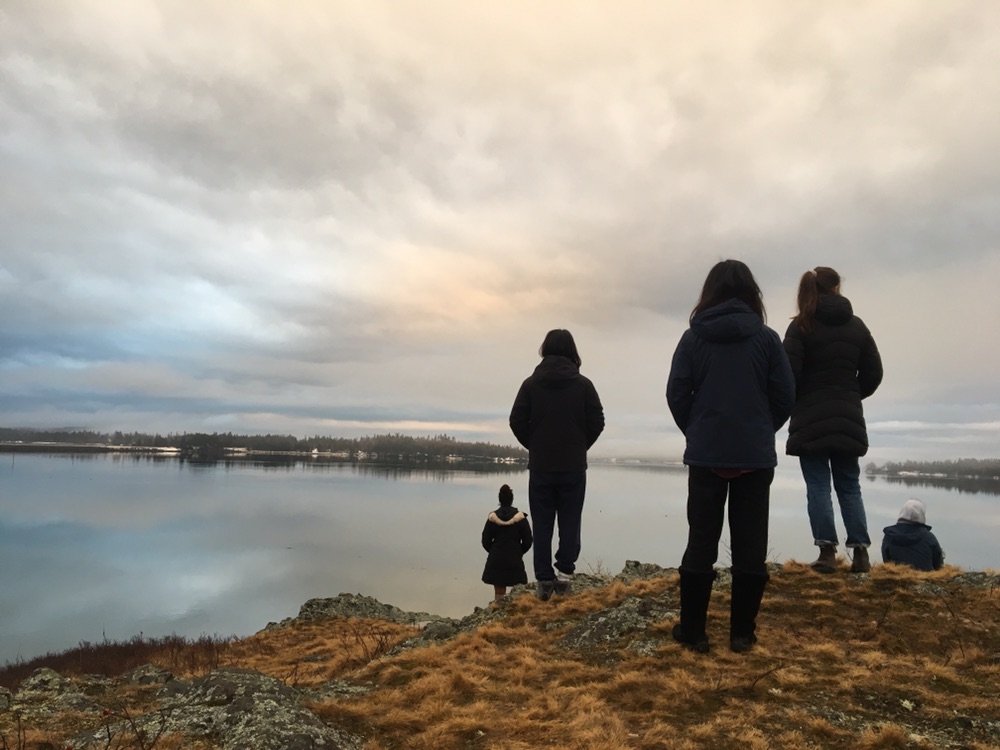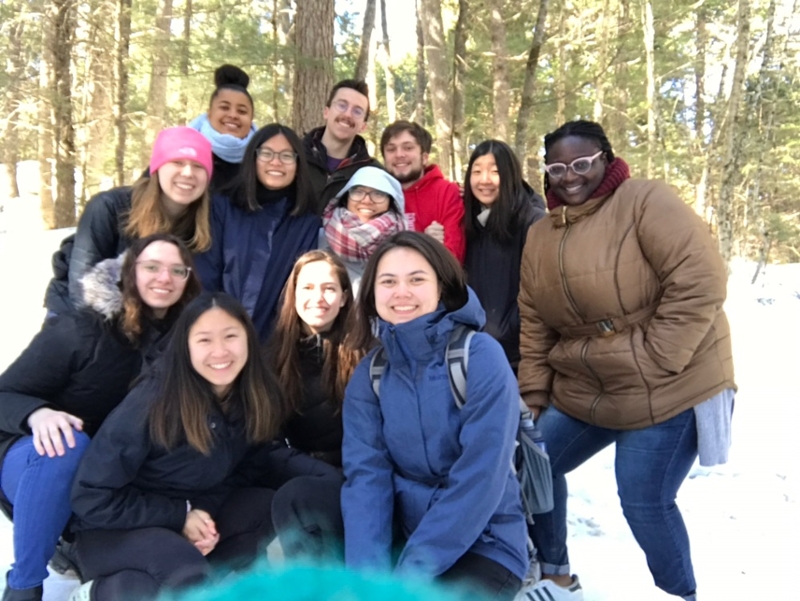 6. Exploring Disability in a Rural Setting (Hudson, NY) 
By living and working in a supportive residential community, students connected with young adults with developmental disabilities and learned the theory and history of addressing these issues through education and advocacy. The trip included a visit to Triform Camphill Community, a residential biodynamic farming community for adults with special needs.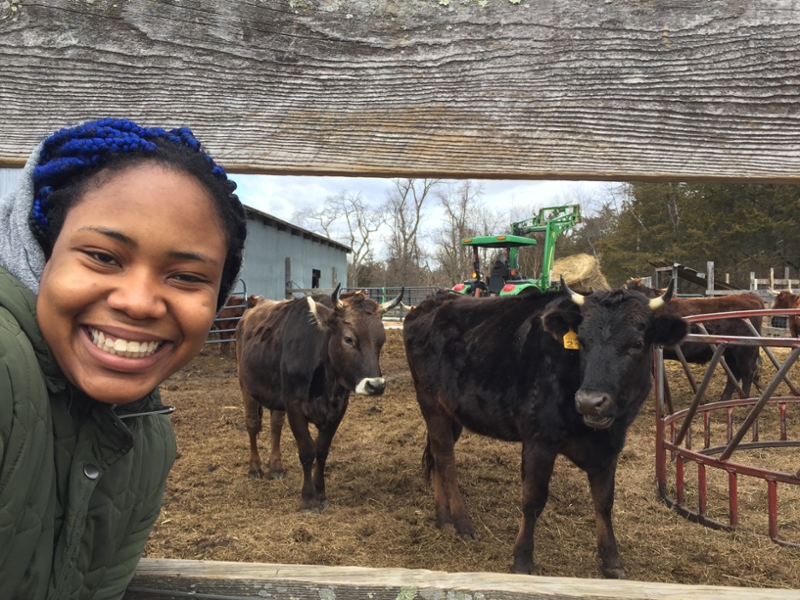 7. Community Health and Advocacy in Post-Hurricane Puerto Rico
Spanish language skills were required for this trip, which enabled students to meet with community-based health and advocacy organizations, addressing recovery efforts in the wake of Hurricanes Irma and María. The group also explored some complexities of Puerto Rican identity with respect to the US mainland.
West Trek
Forty students from across all class years and majors visited California for the fourth annual West Trek, organized by Bowdoin Career Planning. The trip took them to San Francisco and Silicon Valley to get an insider's view of the "tech ecosystem."
Students visited alumni at Airbnb, Pinterest, Okta, Lyft, Facebook, Google, and VMware. Evening events included a young alumni networking gathering and an alumni panel at Orrick featuring Orrick Chairman Mitch Zuklie '91, trustee and private investor Dave Brown '79, and Carrie Johnson '97, chief research officer at Forrester Research.
Kayaking in Georgia
The Bowdoin Outing Club organized a seven-day canoeing and camping trip up the Suwannee River in Georgia. Along with the regular spring leadership training group, the excursion also involved students from the Out of the Zone program: an initiative launched eleven years ago to offer students of color, first-generation college students, and others with limited outdoor experience, the opportunity to become part of the club's leadership.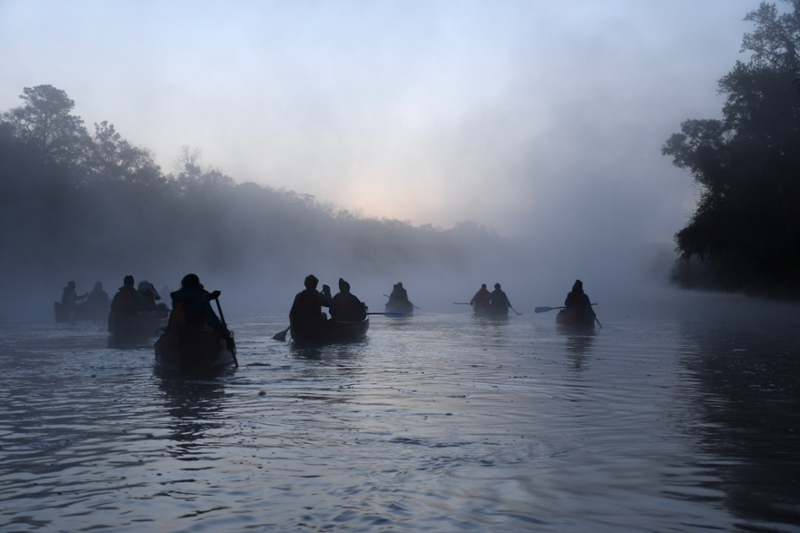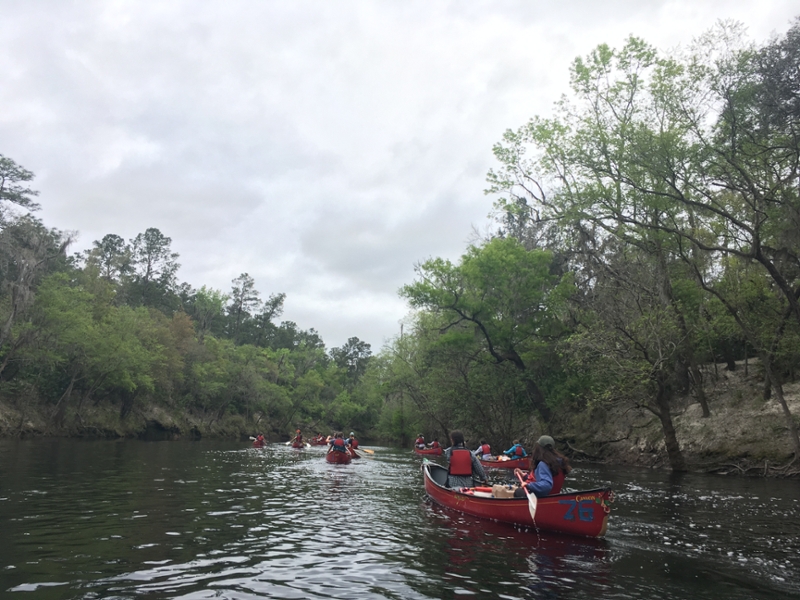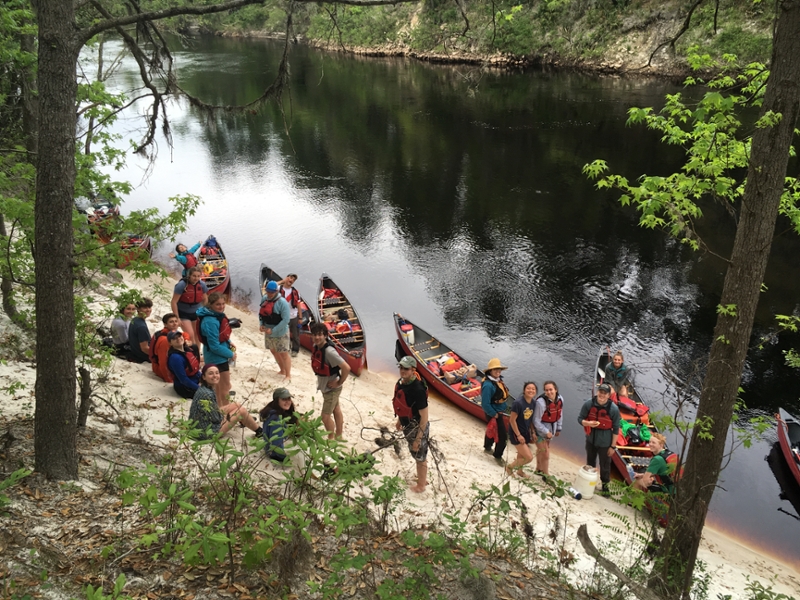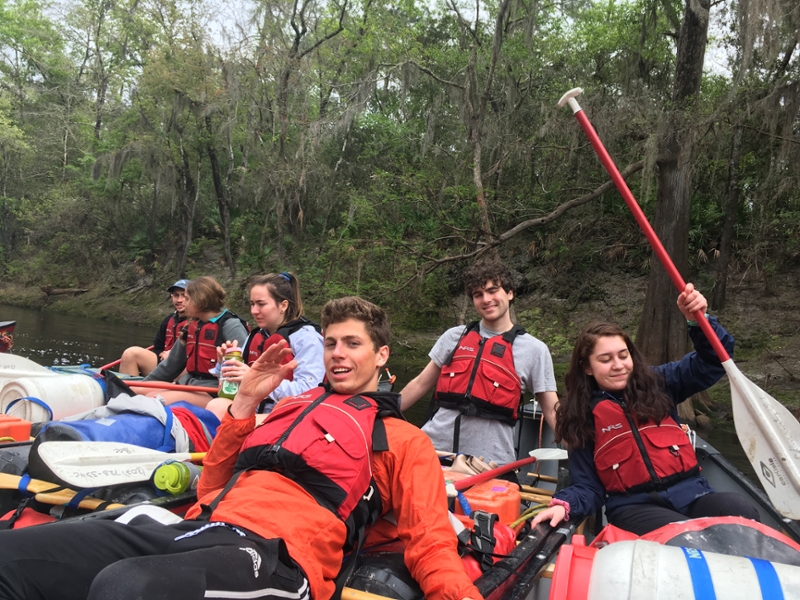 A Geological Conference
The Department of Environmental and Oceanographic Studies supported two students who attended the annual conference of the Geological Society of America Northeastern Section in Portland, Maine. Manlio Calentti '20 presented a poster session titled "Interpreting Metamorphic Histories of Kyanite." He was using samples of the mineral collected in the mountains of eastern Greece. "Kyanite is useful in metamorphic petrology studies because it is stable at a wide range of pressures and temperatures," said Calentti.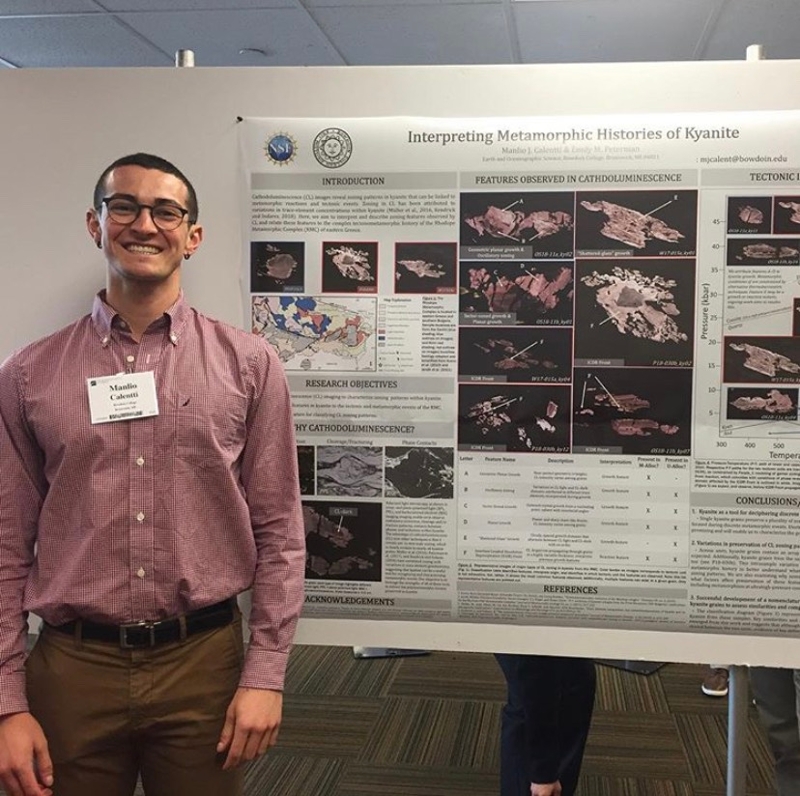 Satya Kent '19 was a volunteer at the four-day event. They were accompanied by Associate Professor of Earth and Oceanographic Science Emily Peterman and Visiting Assistant Professor Jacky Baughman.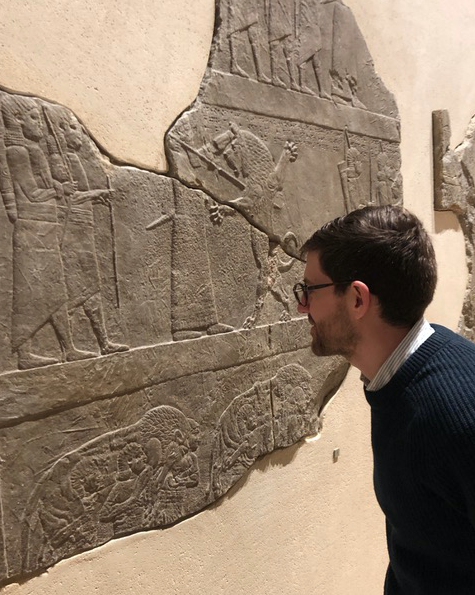 Faculty Research
Art historian Sean Burrus spent time in England and France over the break, conducting research on several objects in the Bowdoin collection. The Andrew W. Mellon Postdoctoral Curatorial Fellow at the Bowdoin College Museum of Art visited the British Museum and the British Library in London and the Ashmolean in Oxford. In Paris, Burrus went to the Louvre and the Bibliothèque Nationale (the national library of France.)
"The research I was doing relates to two areas of our collections, the Assyrian reliefs and ancient portraiture, a particular strength of the antiquities collections at our museum," said Burrus.
Visiting Assistant Professor of Art and Digital and Computational Studies Erin Johnson went to Hong Kong over the break to present at the Creative Media Colloquium at the City University of Hong Kong. Her talk was called "The Way Things Happen." She also met with new media artists and faculty members from the Hong Kong area, learning about their work to share with the Bowdoin community.
Assistant Professor of Dance Aretha Aoki was in Seattle at the performing arts theater On The Boards. She was working with fellow choreographer and dancer Heather Kravas on Kravas's new piece Solid Objects, a collaboration with visual artist Victoria Haven.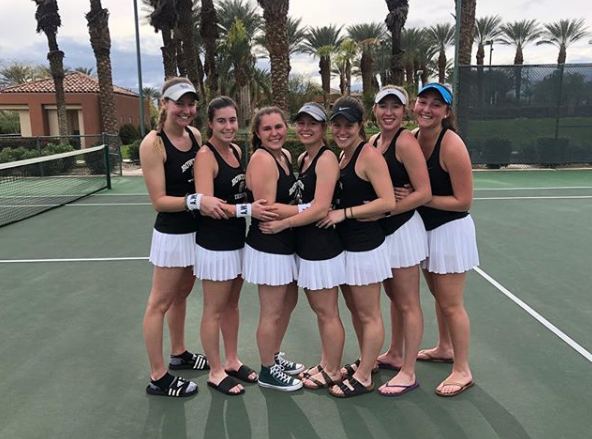 Athletic Camps
Student athletes from Bowdoin's varsity and club teams found themselves in a variety of warmer locations on training camps over spring break.
Destinations included Florida, where both men's and women's lacrosse teams went, along with the softball team. Both tennis teams and the baseball team, were in California.
The Bowdoin Navy (a.k.a. rowing club) returned to Camp Bob Cooper in South Carolina for its annual spring training camp.
Finally, members of the (nearly) all-conquering women's basketball team kicked off the spring break in southwest Virginia, where, as all Polar Bear fans surely know, they reached the NCAA Division III national finals for the second year in a row.