Published February 08, 2019 by Bowdoin News
Robert F. White '77, P'15 Named Chair of the Bowdoin College Board of Trustees
Robert F. White '77, P'15, of Weston, Mass., has been elected chair of the forty-two-member Bowdoin College Board of Trustees, effective July 1, 2019.
A first-generation college student who attended Bowdoin on financial aid, White went on to help found and manage one of the world's leading investment firms and to oversee two presidential election campaigns before joining the faculty at Harvard University.
He was elected chair unanimously by his fellow board members during their campus meetings on Friday, February 8. He will succeed Michele G. Cyr '76, P'12, who will continue as chair through June 30, 2019, and will then remain on the board.
White is a Bowdoin graduate, trustee, and parent who has provided nearly thirty years of service to the College. A Massachusetts native, he graduated from Woburn High School, where he was a standout student and athlete.
He was the first member of his family to pursue a college education, and Bowdoin financial aid made it possible for him to matriculate at the College as a member of the Class of 1977. A double major in economics and mathematics, White earned his AB degree magna cum laude.
He was a member of the varsity men's ice hockey team who played on two ECAC Championship teams, including as starting goalie for the 1974-1975 champions. White served as president of Beta Theta Pi fraternity and, in the fall of his junior year, he was elected with the largest number of student votes to the Board of Selectmen, then Bowdoin's "town meeting" form of student government. That same year, he was voted by his classmates to receive the Wooden Spoon Award, given to the member of the class who "most exemplifies the spirit and character of Bowdoin College."
White began his career at Price Waterhouse & Co., where he obtained a CPA. In 1982, he earned an MBA at Harvard Business School and joined Bain & Company consulting. In 1984, White was a founding member of Bain Capital, where he served for twenty years as a managing director and where he is currently a special limited partner. From an initial fund of $38 million, Bain Capital and its affiliated advisors currently manage over $75 billion in five asset classes in eight countries. In 2003, the other managing directors of Bain Capital honored White by establishing the Robert F. White Scholarship Fund at Bowdoin.
He has been active in state and national politics in support of his former Bain Capital partner Mitt Romney. He served as chair of Romney's 1994 US Senate campaign, as chair of Governor Romney's 2002 Massachusetts Gubernatorial Transition Committee, and as senior advisor and chair of Romney's 2008 and 2012 presidential campaigns.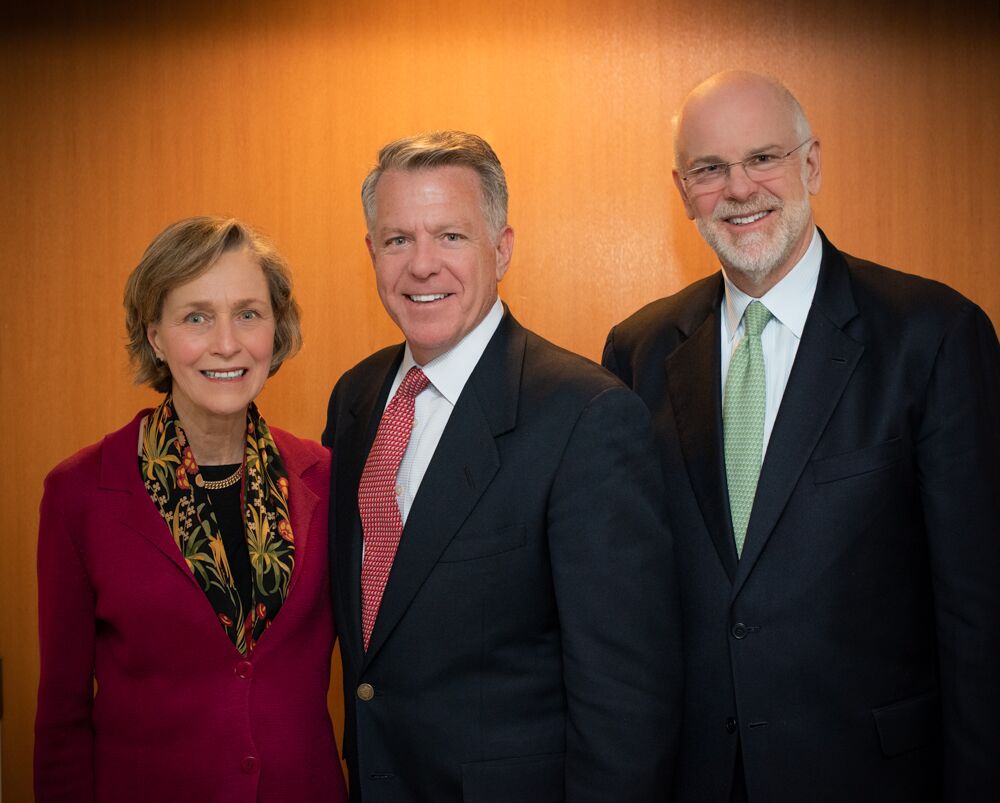 White served as a resident fellow at the Harvard Institute of Politics before joining the faculty at the Harvard Business School in 2014. He currently teaches Entrepreneurial Finance in the MBA and Executive Education programs and has also taught FIELD Global Immersion. He has served on numerous nonprofit, private, and public company boards. In 2015, White was honored by the American Hockey Coaches Association with the prestigious Lou Lamoriello Award, presented annually to "a former college coach or player who has distinguished himself in his profession after college."
Elected to the Bowdoin College Board of Overseers in 1993, White became a trustee of the College in 1996 when Bowdoin adopted a unicameral form of governance. He has served on numerous trustee committees and currently serves on the Governance, Investment, and Beyond Bowdoin Committees. He previously chaired the Development and College Relations Committee (1996-1999). White also served as a member of his 40th Reunion Committee (2016-2017) and as a member of the past two Presidential Search Committees (2000-2001 and 2014-2015).
In 2004-2009, White chaired Bowdoin's Campaign Planning Committee and, with Trustee Deborah Barker '80, P'16, he cochaired the Campaign Steering Committee for "The Bowdoin Campaign," which exceeded its goal of $250 million by raising $293 million—to date, the largest fundraising campaign in the history of the College.
In addition to his service to Bowdoin, White has served on the Board of Dean's Advisors at Harvard Business School and on the Board of Governors at the London Business School.
Bob and his wife, Tona, have six children and reside in Weston, Massachusetts. Their daughter Dana is a member of the Bowdoin Class of 2015.
---
Keep Reading: