Published November 13, 2018 by Bowdoin Magazine
Talk About It
In August 2018, after two years of challenging and formidable work with the Bellevue Juvenile Justice Mental Health Service, Emily Weinberger '15 began a PhD program at Fordham University studying clinical psychology with a concentration in child forensics.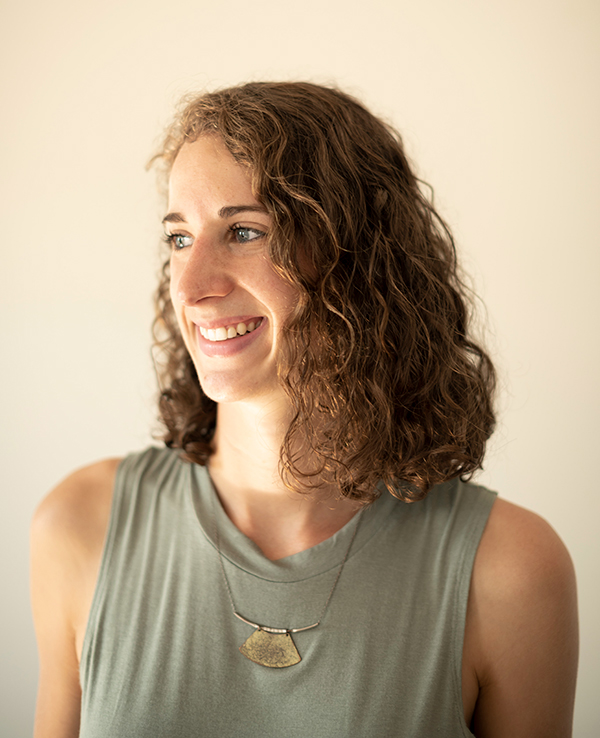 A variety of experiences piqued my interest in the relationship between adolescent trauma and delinquency, and ultimately led me to do work with the Bellevue Juvenile Justice Mental Health Service. My first taste of the intersecting worlds of criminal justice and mental health was at Bowdoin during a ten-week summer internship at the Sullivan County Department of Corrections, a county jail near my hometown in rural New Hampshire. With the support of funding through a Bowdoin Preston Public Interest Career Grant, I worked with mental health clinicians in a cognitive-behavioral and substance abuse treatment program at the jail. Interacting with incarcerated adults and learning their personal narratives of trauma and their challenges with addiction ignited my interest in the interplay between human cognition, behavior, and societies. I became particularly curious about the punitive nature of the criminal justice system in our country and its direct impact on the inmates I had come to know as individuals.
I wanted to explore the effects of non-punitive alternatives for justice-involved individuals, so I spent my first year after graduation from Bowdoin in an AmeriCorps-affiliated service corps (Avodah) in Brooklyn, New York. I worked as a case manager at the Red Hook Community Justice Center, a court focusing on alternatives to incarceration. I became interested in working with youth at the court—connecting them with social services in the community, leading psychoeducational groups, and assisting them to carry out their mandates while avoiding detention. Following my year at Red Hook, I felt compelled to better understand those youth who did not have the opportunity to divert detention. I needed to see the juvenile justice system from within to truly begin to understand the impact of it. This, combined with my interest in research, particularly in evaluating mental health treatments and tools, led me to Bellevue Juvenile Justice Mental Health Service as the program coordinator in the two NYC secure juvenile detention facilities.
Beyond the Labels
In many ways, mental health is individualized and personal. Illness affects people uniquely and treatment varies drastically. However, through direct experience, I have learned that humans cannot be treated in a vacuum—mental health and effectiveness of treatment is inextricably tied to our environment. It is also critical to begin to understand people for more than what they are seen by the oppressive systems with which they are associated. A sense of humanity and individuality is lost so quickly in the justice system. A person immediately becomes a "defendant" or an "inmate."
Our society is not equipped to think beyond these terms, so the work I do makes me grateful for the opportunity to see people for more than their labels. I am continuously impressed by the ability of so many justice-involved youth who have already been written off by their communities as failures.
Yet when these adolescents are given space to express themselves, their ability to articulate ideas with maturity, and their nuanced understanding of racism and oppression, often from a personal standpoint, makes them their own best advocates.
Watching vulnerable youth exhibit these capabilities is incredibly rewarding to witness. Even more rewarding are the moments when tangible change is achieved—whether that is when a youth is released from juvenile detention or succeeds in a program, or a smaller moment, like a kid forming a trusting relationship for the first time. Being a part of these processes is powerful.
The greatest challenges in this line of work are when you as an advocate feel incapable of making a substantial influence. Oftentimes, regardless of your effort, the system is bigger and stronger than you. One example that comes to mind was during my work as a case manager at the Red Hook Community Justice System. I worked with one young man who was mandated to case management sessions for a drug offense that not only had him arrested, but also had him banned from New York City public housing, where he and his family resided. This adolescent attended every session with me, on time and with positive effort, yet despite this, he was continuously arrested simply for returning to his own home. No matter how much I advocated for him and petitioned for the housing ban to be lifted, the systematic flaws were too great to overcome. The young man had two options: continuously get arrested and have a home, or choose homelessness to stay out of the criminal justice system. The pain I felt to see him forced into this choice was challenging for me, and is a difficulty I anticipate experiencing often as I pursue Clinical Psychology in this field. 

Resources and Inspiration
I had, during my time at Bowdoin, both prepared and inspired the path I have taken. I arrived at Bowdoin with an interest in mental health and human behavior, but it was not until I interned in a cognitive-behavioral treatment program at the Sullivan County Department of Corrections that I began to be fascinated by the intersection of mental health and the legal system. While studying abroad in Buenos Aires, Argentina, I had an internship at Grupo de Mujeres, a nonprofit focusing on the human rights and mental health of incarcerated individuals in Argentina. The opportunity to research criminal justice policy in Argentina, while becoming acquainted with the formerly incarcerated women who ran the organization, opened my eyes to a system unlike the one I saw in the United States. Before my senior year, I felt motivated to dive deeper into exploration of the legal system.
My internship in the Juvenile Justice and Refugee & Human Rights Clinics at Maine Law School's Cumberland Legal Aid Clinic (CLAC) provided me with legislative reform work, direct client interaction, and a public sector legal environment. It my senior year honors psychology thesis, and also encouraged me to see how my disparate interests in legal work and mental health could fit together in a career. These experiences throughout my time at Bowdoin would not have been possible without summer funding through the Career Planning Center and McKeen Center, and support from professors at the College.
Majoring in psychology and Spanish set the foundation for all of the work I have done since graduating from Bowdoin. Psychology introduced me to the world of research, evidence-based practice, and the general field of mental health. In Spanish, I developed fluency in a language that has allowed me to interact with many more clients and also have a greater understanding of a population significantly affected by the criminal justice system.
One of the most solidifying experiences of my Bowdoin education was completing a senior year honors thesis in cognitive psychology with Professor Louisa Slowiaczek. I chose to study the cognitive processes (particularly selective attention and memory) involved in legal decision-making. Specifically, I looked at how selective attention may mediate the relationship between an individual's "justice sensitivity" (a personality trait) and their decisions related to dealing with various criminal scenarios. My motivation in pursuing this study was to better comprehend preferences for punitive sanctions versus restorative justice-based interventions in the criminal justice system. The process of completing an honors thesis pushed me to think critically and innovatively, and provided me with the opportunity to explore my interests through multiple lenses. My honors thesis helped to inform many of the choices I made after Bowdoin, and also directed me toward the research I am now pursuing for my doctoral degree.  
Few mental health programs exist in the juvenile justice system. One of the best things we can do to help make mental health a priority, not only in the juvenile system, but also in our country as a whole, is to talk about it more. Breaking down stigma around mental health issues is the first step to normalizing the experiences so many people endure every day. In addition to asking questions and talking openly with those we know who have mental illness, there are many "mental health first aid" trainings available around the country. These trainings can help a person become familiar with the symptoms of mental illness and substance abuse, and also teach them basic skills to respond to those signs. The more the general public knows, the more that mental health treatment will be emphasized nationwide, not only for elite members of our society, but also for the unseen individuals in our criminal justice system. 
---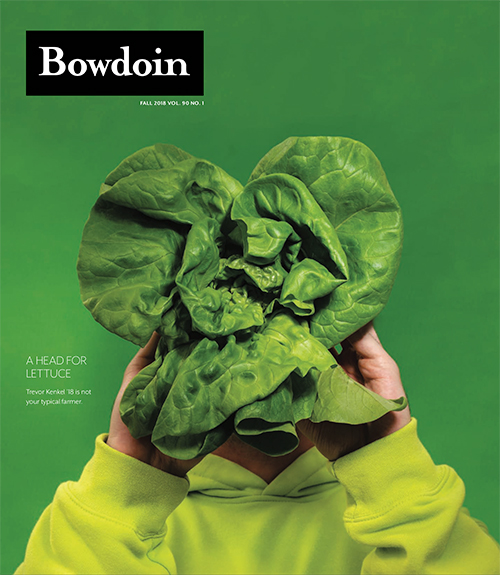 This story first appeared in the Fall 2018 issue of Bowdoin Magazine. 
Manage your subscription and see other stories here.