Published February 16, 2017 by Doug Cook
2017 Common Good, Alumni Council Awards To Be Presented Reunion Weekend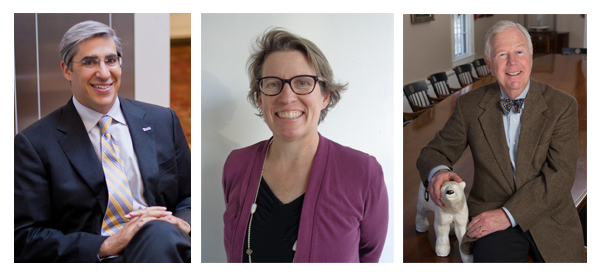 Awards honoring outstanding leadership and service to the College will be presented during Reunion Convocation June 3, 2017.
The Common Good Award, selected each year by the Bowdoin College Board of Trustees, recognizing a profound and sustained commitment to the common good, will be presented to Trustee Emeritus Gerald Chertavian '87, P'20, founder and CEO of Year Up, a non-profit providing an intensive training and education program for low-income youth across the country.
The Alumni Service Award and the Distinguished Educator Award, chosen by the Alumni Council, recognize members of the Bowdoin community for their exemplary achievement and dedication. Charles E. Prinn III '61 has been chosen to receive the Alumni Service Award; the 2017 Distinguished Educator Award will be presented to Margaret L. O'Sullivan '92.