Published February 11, 2016 by Tom Porter
Seven Bowdoin Faculty Granted Tenure
At its recent meeting in Boston (February 4-6, 2016), the Bowdoin College Board of Trustees promoted seven faculty members to tenured positions. Assistant professors Margaret Boyle (Romance Languages and Literatures), Judith Casselberry (Africana Studies), David Hecht (History), Abigail Killeen (Theater and Dance), Jeffrey Selinger (Government and Legal Studies) and Yao Tang (Economics) were promoted to associate professor with tenure. Associate Professor Crystal Hall (Digital and Computational Studies) was also granted tenure.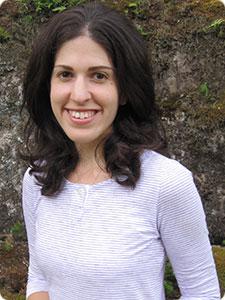 Margaret E. Boyle, an assistant professor of Romance languages and literature, specializes in early modern Spanish literature, language and culture, as well as gender and women's issues. She recently published a book with University of Toronto Press, Unruly Women, which was awarded Honorable Mention by the Society for the Study of Early Modern Women. A second book project is now underway on medieval gardens.
Boyle, who has been at Bowdoin since 2012, is cited as a key player in the recent merger of Gay and Lesbian Studies and Gender and Women's Studies. She's also involved in the Digital and Computational Studies Initiative as well as two interdisciplinary groups funded by the Mellon Foundation: Medieval-Renaissance-Early Modern Studies and Mediterranean Studies. The courses she teaches include: Elementary and Advanced Spanish, and the History of Women's Incarceration and Hospitalization.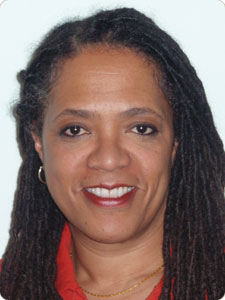 Judith S. Casselberry is assistant professor of Africana Studies. She's been at Bowdoin since 2009 and focuses on women, gender and religion: specifically the ways women negotiate power within religious institutions that incorporate doctrines of female submission. Casselberry also studies the formation, production, and analysis of music and musical genres. She's a musical performer, curator, archivist, and scholar.
Her forthcoming book is titled Justified By Works: Faith, Gender, and Power in Black Apostolic Pentecostalism (Duke University Press.) Casselberry's next project will be on performer and artist Grace Jones. Courses taught by Casselberry include: Religion, Race & Gender in America, and Protest Music. She's involved in inviting world-class performers to campus, among other significant contributions to the cultural and intellectual life of the college.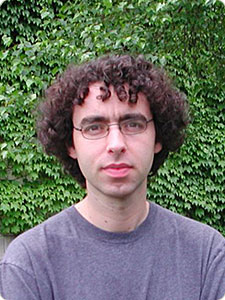 David K. Hecht is assistant professor of history and director of the first-year seminar program. His teaching areas include the history of science, the United States in the 20th century and the Cold War. Hecht's particular interest is in public images of science, and he has published on the phenomenon of "scientific celebrities." Last year he published a book, Storytelling and Science: Rewriting Oppenheimer in the Nuclear Age (Amherst University of Massachusetts Press). He's currently researching a second book project, Rachel Carson and the Challenge of Environmentalism.
Other scholarly interests include the history of energy, as well as the role that popular rhetoric about science plays in reinforcing (and sometimes challenging) the status quo. His courses include The Nuclear Age, The History of Energy, Image, Myth, and Memory, and Science and Society. Five years ago Hecht, who's been at Bowdoin since 2006, was awarded the Sydney B. Karofsky prize, Bowdoin's annual teaching prize for junior faculty.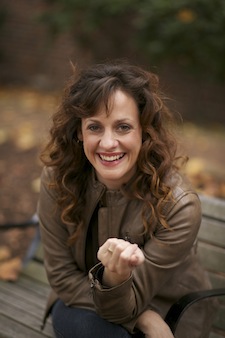 Abigail M. Killeen is a theater artist and performance scholar who, before coming to Bowdoin in 2008, worked off-Broadway, regionally and in film. She is credited with generating theatrical projects that challenge traditional depictions of women, gender, and femininity and that investigate human grace and transformation.
As assistant professor of theater, she teaches courses in acting, voice and Shakespeare, including Production and Performance, Performance and Narrative, Making Theater and both Acting I and Advanced Acting. Killeen is an award-winning teacher whose accolades include Outstanding Teaching Award, Brandeis University and a Karofsky Encore Lecture Recipient at Bowdoin College.
Killeen has previously taught at New York Film Academy and Brandeis University.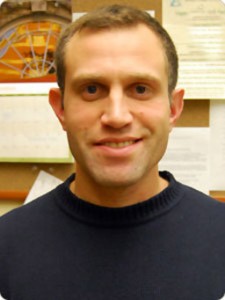 Jeffrey S. Selinger has been at Bowdoin since 2007. As assistant professor of government he teaches courses in American politics, including U.S. Political Economy, 1777 to 1877 and American Poliltical Development. His forthcoming book, Embracing Dissent: Political Violence and Party Development in the United States (University of Pennsylvania Press), looks at the development of American political parties. His next book project, on the history of the income tax, is also underway.
Articles published by Selinger include: "Rethinking the Development of Legitimate Party Opposition in the United States, 1793-1828,"  Political Science Quarterly 127 (Summer 2012): 263-287; AND "After Independence: Foreign Affairs and Political Development in the New Republic," A History of the U.S. Political System: Ideas, Interests, and Institutions, eds. Richard A. Harris and Daniel J. Tichenor, (Santa-Barbara, CA: ABC-CLIO, 2009).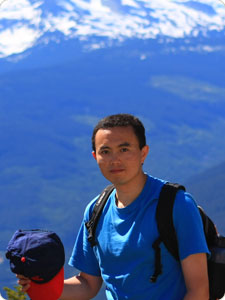 Yao Tang is assistant professor of economics specializing in macroeconomic issues. He came to Bowdoin in 2009 after completing a doctorate at the University of British Colombia. Tang earned his bachelor's degree from the Beijing Second Foreign Language Institute in 1998.
Courses taught include principles of micro- and macroeconomics, Asian economies, international trade and finance, and economic growth.
Tang also serves as an interpreter for Chinese language events on campus.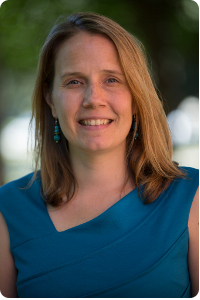 Crystal Hall truly works at the interface of the arts and sciences. A member of the digital and computational studies faculty, her title is Associate Professor in the Digital Humanities. Hall, who previously held tenure at the University of Kansas, came to Bowdoin in 2013. Her areas of specialization include early modern Italian literature, science and literature, Renaissance Florence, digital humanities research and pedagogy.
Her book Galileo's Reading (Cambridge University Press) recreates Galileo's library digitally, tracking books that, since Galileo's death in 1642, have been dispersed throughout Italy and beyond. Hall is described as a key player in Bowdoin's Digital and Computational Studies initiative. Courses taught include Gateway to Digital Humanities,, The Rhetoric of Big Data: Copernicus to Climate Change, and How to Read 1,000,000 Books.