Published June 29, 2020 by Hiroo Aridome
Emma Kellogg '20 and Isabelle Halle '20 Receive 2020 Japanese Language Prize
The Japanese Language Prize is awarded to a student who demonstrates excellence in Japanese language and contributes to cross-cultural understanding through service or research. This year we had two recipients.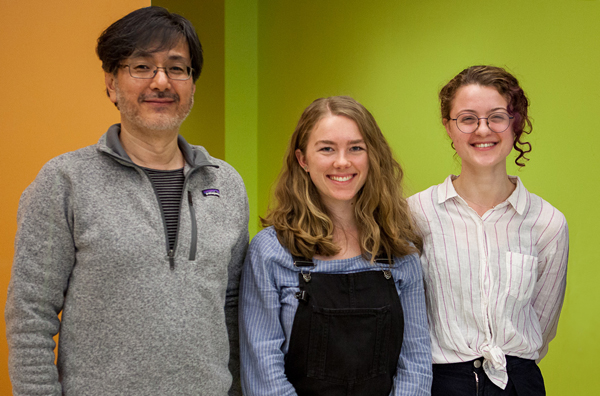 Emma Kellogg '20 and Isabelle Halle '20 were selected for their excellent work in Japanese language, along with their service to the Japanese language community.
Kellogg was one of the leaders of the volunteer Japanese language teaching team (Oshietai) at the local elementary school. She also served as an intern for the Bath-Tsugaru Exchange Program where she led Japanese culture and language workshops for participants from Maine who traveled to Bath's sister city in Tsugaru, Japan.
Halle also served as one of the leaders of the Japanese language teaching team. In addition, she placed second in the advanced essay division of the 2019 Japanese language contest sponsored by the Japanese consulate in Boston.
Congratulations to both students!