Why Major or Minor in History?
What is the role of the liberal arts college? Why should people get a major or minor in history?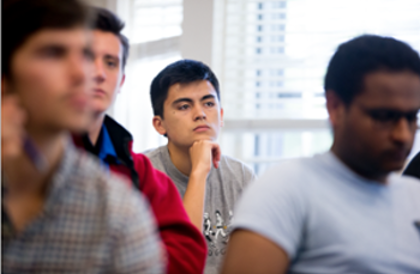 In the best spirit of the liberal arts college, the major and minor concentrations in history provide students with skills to cope with an ever-changing world. An understanding of the forces that shaped the modern world transcends a narrow education in technological knowledge.
In the fast-changing world of today's careers, the humanities major boasts an ability to shift rapidly to new circumstances, to acquire quickly the skills required of emerging technologies, and to convey clearly the facets of an increasingly connected and compartmentalized world to a general audience. These are likely to be the hallmarks of the next millennium's successful citizens. By providing a rich context for the changes in our world, the discipline of history equips its students with the most important capacity of all—a facility with learning.
The value of a Bowdoin concentration in history is evident in the wide range of occupations our graduates have pursued: they have become fiction writers, school teachers, journalists, gallery curators, lawyers, medical doctors, NGO aid workers, and federal and state employees. A few of them even become professional historians! Check out the alumni page to see what some recent grads are doing with their history degrees.