Sherman David Spector Fellowships
The Spector Fellowship offers support for senior history majors and alumni who majored in history at Bowdoin in their pursuit of graduate study in history or social studies.
About the Award
Sherman David Spector '50, is a Professor of History Emeritus at Russell Sage College, Troy, New York, where he taught from 1960-1992. He earned his masters and doctoral degrees at Columbia University. A prolific writer, Professor Spector is the author of numerous works on Eastern European history. He received the Distinguished Educator Award from Bowdoin in 1987.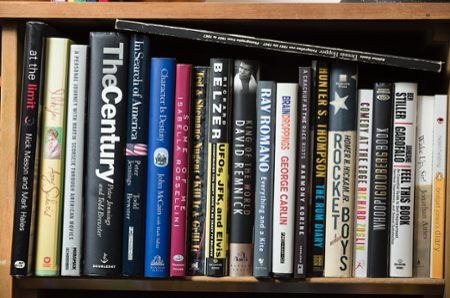 The Sherman David Spector Fellowship for Graduate Study in History and Teaching is named after Spector and is designed to assist students and alumni interested in pursuing a career in history or teaching history. The fellowship carries a one-time $3000 stipend that Spector Fellows will receive upon matriculation in a graduate program in history or in a graduate program to train teachers of history or social studies at any level.
Complete Application Requirements and Criteria

A completed application should include the following:
An official undergraduate and, if applicable, graduate transcript.
A narrative, no more than 1000 words in length, that explains the student's rationale for pursuing a career in history or teaching, describes the graduate programs to which he/she has applied, and discusses why those programs are a good fit for the student's future goals as an educator.
Two letters of recommendation, at least one of which must be from the applicant's current academic institution.
A sample of the student's writing (e.g., paper completed for a Bowdoin history course, honor's thesis, independent study)
A current address and phone number
The criteria for the fellowship will include:
the student's undergraduate record in history;
the relationship between the student's past academic record and the proposed program of study in graduate school
the student's promise as a teacher and/or scholar.
Preference will be given to applications from seniors and recent graduates.
Completed applications should be sent to rbanks@bowdoin.edu or Bowdoin College History Department, 9900 College Station, Brunswick, ME 04011-8475.
Please direct questions about the program to Professors Matthew Klingle or David Gordon.
Deadline:
The deadline for applications is Friday, April 21, 2023. Electronic applications are preferred.
Recipients Announced:
The Department will review applications and announce the award on or about Monday, May 5, 2023.