"If you know what you're doing is right, you just have to stand firm."
---
Cybersecurity expert Maj. Marnita Thompson Eaddie '90 (USAF, Ret.) said that her decision to come to Brunswick for college was simple. "I loved the campus and people I met when I visited, but I chose Bowdoin because they gave me the most money."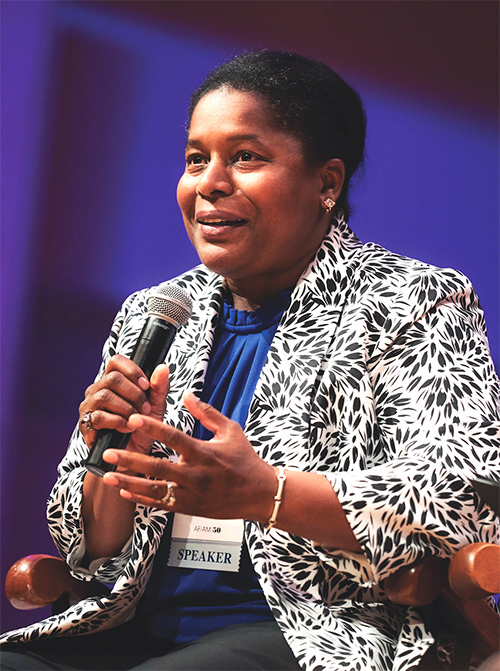 One of nine children, Marnita grew up in Cleveland, Ohio. Her parents were divorced, and when her dad dropped her off at Bowdoin for her first semester, he gave her five dollars. "It was the most I ever got from him, or from my mom, after I graduated from high school."
Marnita joined the field hockey team as a first-year student, but she had to quit the squad after only a couple of practices so that she could work. A physics major and computer science minor, Marnita was a talented math student, and she was often paid to tutor other students or to run math labs where students could come in with questions.
Back on campus for the AF/AM/50 celebration, she told a story about a time a student she was tutoring asked her if she was only admitted to Bowdoin because she was black.
"In the STEM field, you're going to get that everywhere. Everybody's going to think you don't belong at the table. Bowdoin gave me the confidence to know that, no matter what they see, I do."
Marnita was inspired by her work with Bowdoin professor Allen Tucker, an early leader in the teaching of computer science at liberal arts colleges. 
She went on to earn a master's degree in the field with an emphasis on computer security from the Air Force Institute of Technology, and she is the author of Dialable Cryptography for Wireless Networks, which describes her research into developing an adaptive cryptographic protocol to allow the secure transfer of sensitive or classified information over wireless networks.
She is currently working at Wright-Patterson Air Force Base near Dayton, Ohio, validating cybersecurity practices and implementation for Air Force bases.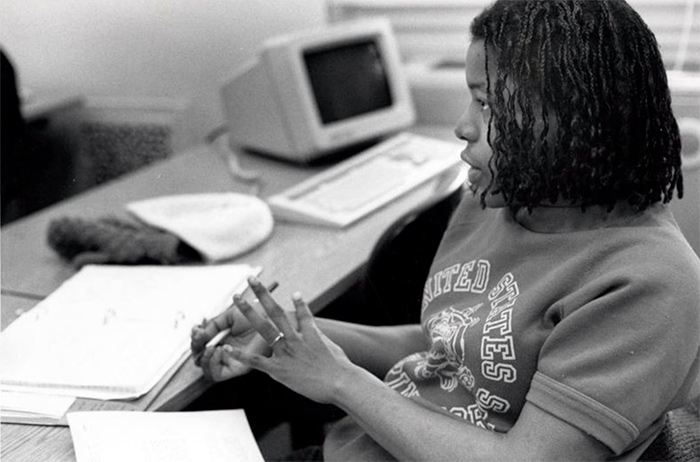 "In the military, you're always dealing with power structures and hierarchy. There are things you have to decide, as a leader—what you will do and what you won't do. In cybersecurity, you're responsible for things above your rank, things that can impact the mission. And you have senior leaders who might be pressuring you.
But if you know what you're doing is right, you just have to stand firm. My integrity is the most important."