D. Ellen Shuman '76 Honors Paul Douglas, Class of 1913, "A Moral Exemplar For His Contemporaries"
---
D. Ellen Shuman '76 chose to honor the integrity and public service of Illinois senator Paul H. Douglas, Class of 1913, with a scholarship fund for students who are committed to serving the common good.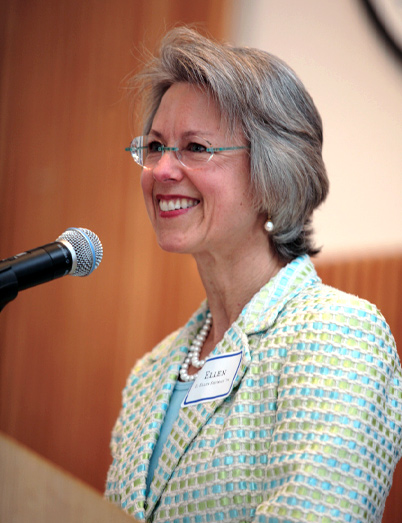 When D. Ellen Shuman '76 was growing up in Illinois, her dad's boss loomed large in her life. Her father was the legislative and administrative assistant for US Senator Paul H. Douglas, a member of the Class of 1913 and one of Bowdoin's most distinguished alumni.
Douglas served as Democratic senator for Illinois from 1949 to 1967, a tenure defined by his integrity, moral courage, and his tireless advocacy for civil rights and ethics in government.
So when it came time to apply to college, Shuman selected Bowdoin to follow in Douglas's footsteps. Many years later, as a trustee for the College, she would establish a scholarship fund in his name as a tribute to his influence on her and his impact in the public sector.
Along with members of Douglas's family and former members of his staff, Shuman created the Paul H. Douglas Scholarship Fund to support Bowdoin undergraduates, preferably from Maine or Illinois, who are committed to serving the common good. Today the fund is worth more than $400,000.
The Legacy of Paul H. Douglas
Douglas is perhaps best remembered for the significant role he played in passing some of the most influential legislation of the last century: The Civil Rights Act of 1964, the Voting Rights Act of 1965, Medicare, and Medicaid. His New York Times obituary called him "a moral exemplar for his contemporaries," in addition to suggesting that, "almost all his life, he was drawn to unpopular causes."
He was also a land conservationist and a banking reformer, paving the way for the Truth in Lending Act, which requires full disclosure from lending institutions. Before entering politics, Douglas was an economics professor at the University of Chicago. In World War II, he was decorated for heroic achievement in action at Peleliu.
Other institutions besides Bowdoin have recognized Douglas's contributions to the country. The University of Illinois awards an annual prize in his name to those whose public work "has made a significant contribution to the practice and understanding of ethical behavior and fair play in government." President Obama received the Paul H. Douglas Award for Ethics in Government in 2018.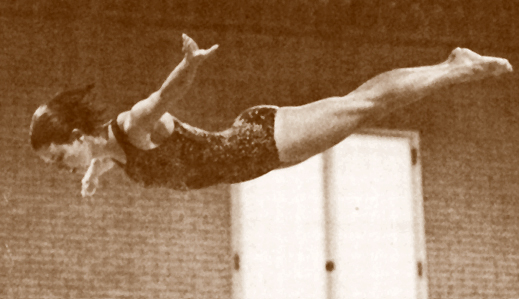 Diving Deep with D. Ellen Shuman
Graduating from Bowdoin magna cum laude with a degree in art history, Shuman went on to earn a master's degree from the Yale University School of Management.
Today she is a cofounder and managing partner of Edgehill Endowment Partners in New Haven, Connecticut—which works exclusively with nonprofits including colleges, foundations, research institutes, libraries, and museums—because it is "committed to enhancing the financial wellbeing of institutions that benefit society."
Before founding Edgehill, Shuman was vice president and chief investment officer of Carnegie Corporation of New York. Prior to this position, she worked for Yale as director of investments, where she also taught finance and real estate investing courses. She served on Bowdoin's Board of Trustees for twenty-one years, from 1992 to 2013.
Shuman's own legacy as a trailblazer began when she arrived at Bowdoin and found no women's swimming team. She opted to join the men's team, and became the program's first New England diving champion and a six-time All-New England athlete.
She was the only woman to ever reach the finals of the men's New England diving championships after making the cut of twelve finalists in March 1976. She also played in the orchestra and coached the Brunswick High School girls' diving program.
---
The From Here campaign is raising $200 million for financial aid and $83 million for academic programs. To honor someone with a named gift scholarship, please contact Michael Archibald.