Published July 07, 2022 by Jane Godiner '23
Zoe Becker '24 Studies Possible Correlations Between COVID Fatalities and Business Closures
Gibbons Summer Research Fellow Zoe Becker is exploring the impact of COVID restrictions, death counts, and vaccination rates on Maine business closures, combining her preexisting work as an economics major with her curiosity about technology.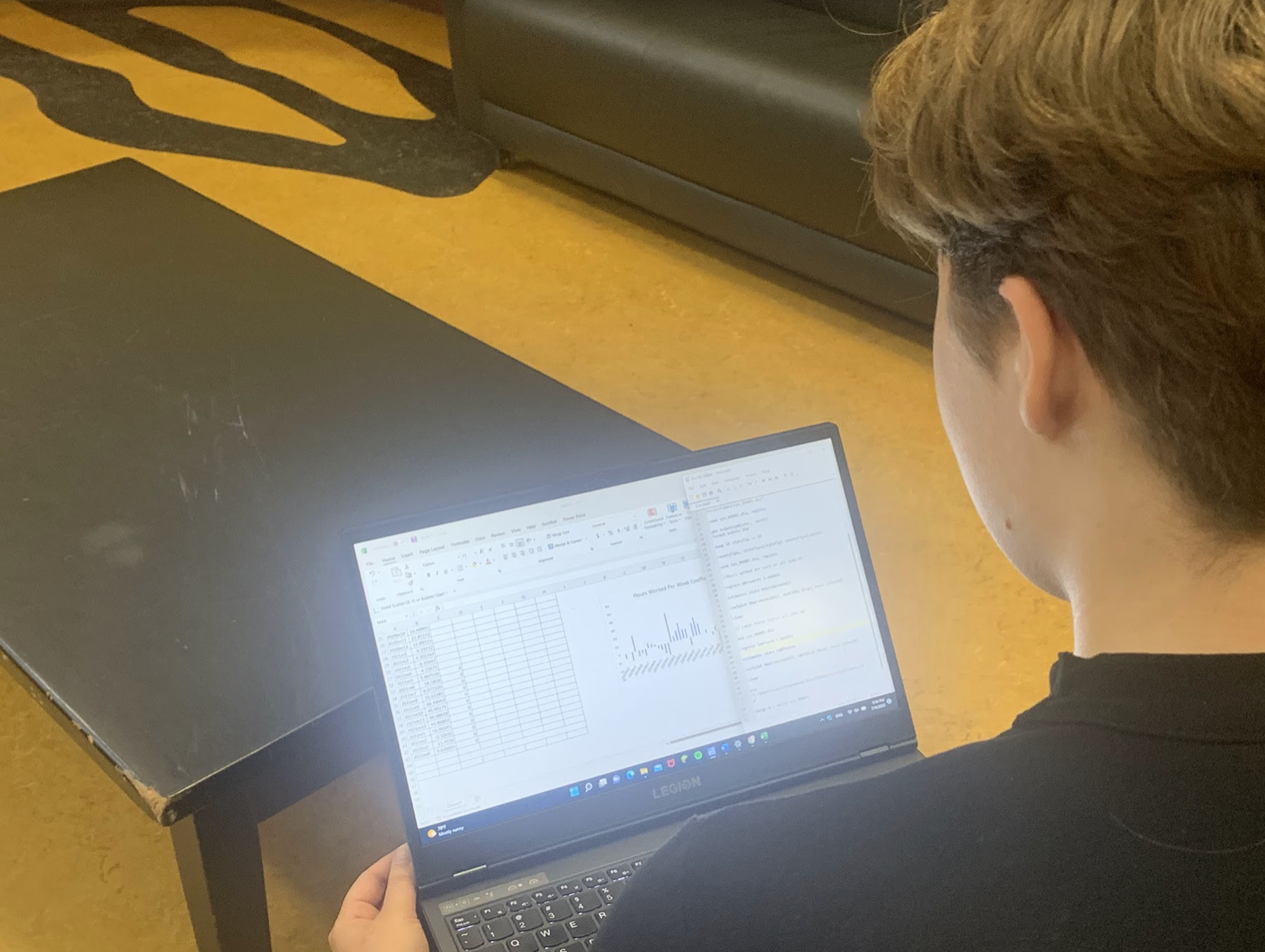 The Gibbons Summer Research Program is unique for Bowdoin. Faculty are invited to apply for funding to collaborate with students on projects that use technology to explore interdisciplinary topics.
Becker's advisor on the project us Associate Professor of Economics Erik Nelson.
For her COVID research, Becker is combining her economics knowledge with her interest in the technology required to execute the study. (This project is one of two Gibbons projects she has this year: she is also working with Fernando Nascimento, assistant professor of digital and computational studies, to develop a web application that gathers large-scale data sets from multiple sources.)

Additionally, she has a third job, which informed her COVID project: "I have an internship at the Social Security office, and I learned more about the tragic number of people who were dying from COVID," she explained. "I was looking around and reading up online, and also noticed a shocking number of Maine small businesses closed during the pandemic, so I wanted to know how those two figures would correlate."

The early stages of Becker's project require she collect data on COVID-related deaths and business closures in Maine so she can run analyses—easier said than done.

"I've had some roadblocks with data acquisition, just because I've had to hunt around asking different agencies for data on the actual businesses," Becker said. "But the regression analyses that I have run so far are showing some interesting results." 

The mission of the Gibbons Summer Research Program has also inspired Becker to explore new facets of technology and to gain comfort and confidence when programming and utilizing economic software.

"I do know a bit about regression analysis and statistics, but what I don't know about is programming," Becker said. "It's been a bit of a learning curve, having to learn how to program for my regression analysis and also having to figure out the math software—but I am learning it slowly."

Becker looks forward to completing what will represent the culmination of her work: an interactive satellite map of the state of Maine that will display the evolving number of closures and deaths chronologically.

"It's just really fascinating how COVID has shifted the economic—and just general—landscape of Maine," Becker says. "I'm really excited to be doing this research and completing this final project, because I actually haven't seen that much like it."