Regional Language Contests
The Chinese Bridge Speech Contest and the Annual Japanese Language Contest allow students to showcase their language skills alongside fellow language learners at peer schools as well as to share their engagement with Chinese and Japanese cultures in writing and performance.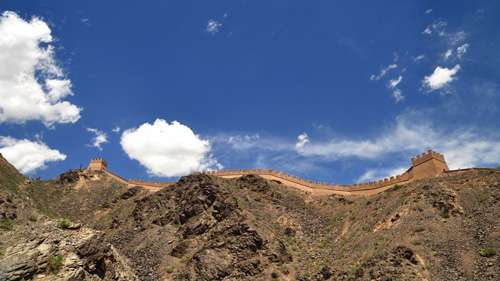 The Chinese Bridge Speech Contest
The Confucius Institute at the University of Massachusetts Boston hosts the well recognized and highly-competitive Chinese Bridge Speech Contest on campus each year.
Participants further utilize their language skills to make contributions to increase mutual understanding between the peoples of the two leading countries.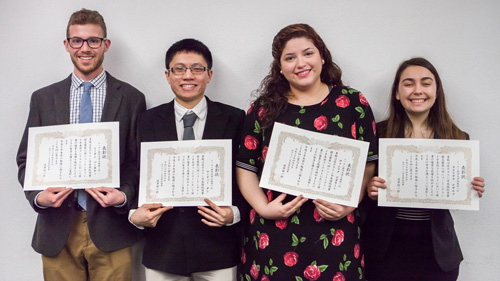 Japanese Language Contest
The Consulate General of Japan in Boston has been sponsoring the Annual Japanese Language Contest since 2007. The Japanese Language Contest is comprised of two areas: a speech contest (intermediate and advanced divisions) and an essay contest.
The contest is open to students in New England who are currently enrolled in a Japanese language course at a university/college or high school. In 2018 Bowdoin students continued their winning streak by receiving four top awards.