Student Research
Below are examples of Bowdoin Art History students' honors projects, independent study projects, and other creative undertakings that reflect these students' passion for this area of study.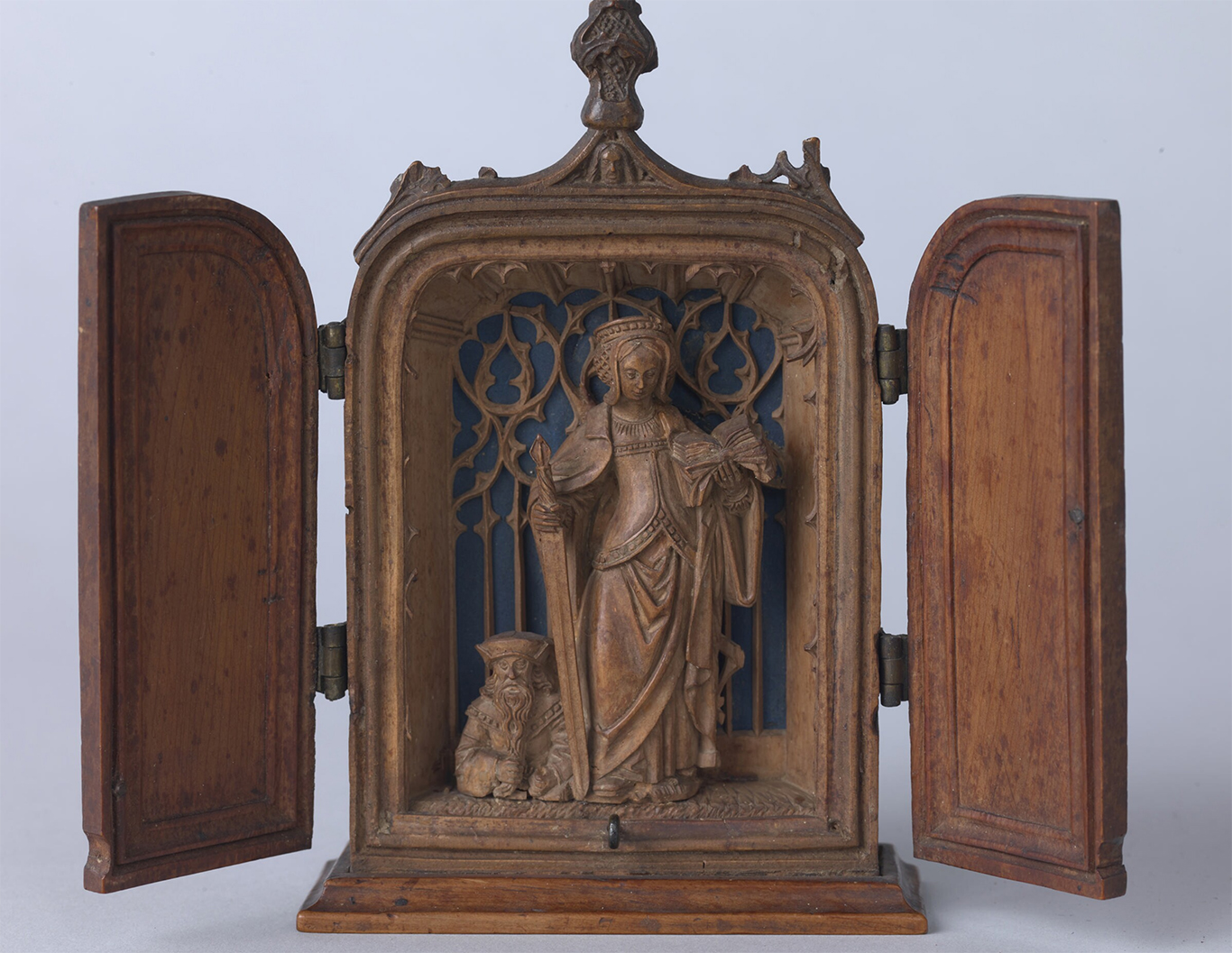 Experiencing Medieval Art Today: 
Using Contemporary Technologies to Present the Past in New Ways

A virtual exhibition curated by students in the art history class Building a Virtual Exhibition:
A 'Hands-On' Experience (ARTH 1710), using works from the Wyvern Collection of medieval art. 
The generous loan of works of art from the Wyvern Collection, one of the most important active private collections of medieval art today, has inspired student research and object-driven teaching from the moment it arrived on Bowdoin's campus in the spring of 2019. In the autumn of 2020, the students in the online art history course Building a Virtual Exhibition: A 'Hands-On' Experience (ARTH 1710) worked collaboratively to research and present some of the outstanding pieces of medieval art from this Collection. Focusing on items included in the BCMA exhibition New Views of the Middle Ages, curated by Kathryn Gerry, the instructor of the course, students explored a variety of new technologies and digital strategies drawn from the digital humanities and computer sciences, including 3D modelling, Augmented Reality (AR), and the International Image Interoperability Framework (IIIF). Using these technologies, along with innovative thinking, collaborative exploration, and hard work, students in this class created a website that offers virtual visitors a chance to experience these fantastic works of medieval art. 

Sabrina Lin '21 Senior Honor Thesis Site, Power, and Experience: Three Contemporary Installation Works on Global Mobility
Sabrina completed her project under the guidance of Professor Pamela Fletcher, May 2021.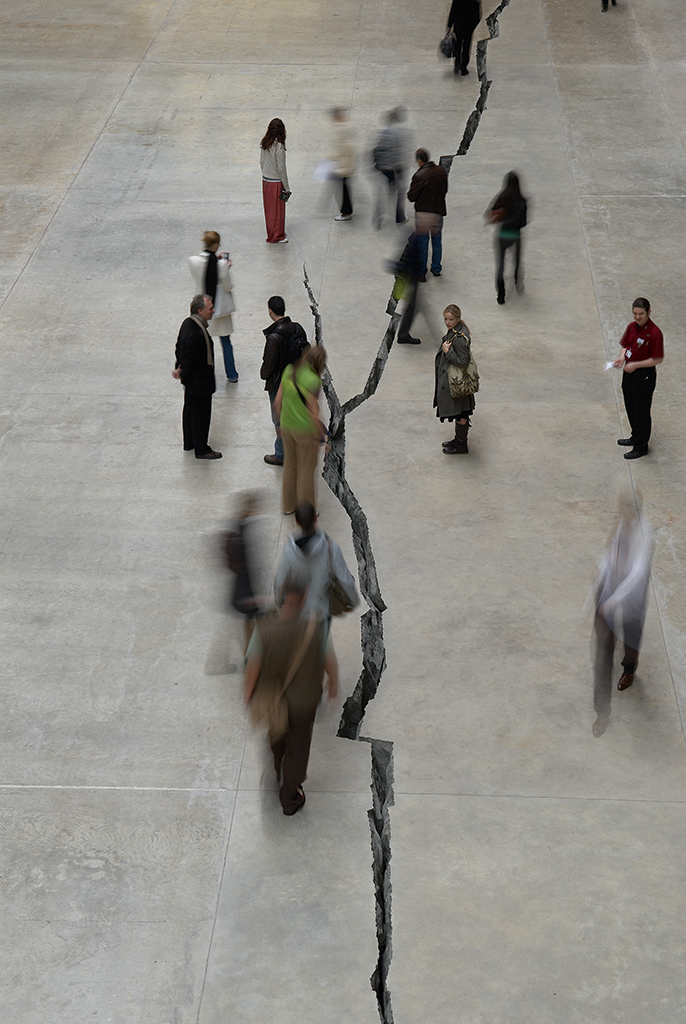 Site, Power, and Experience: Three Contemporary Installation Works on Global Mobility; this Honors Project investigates the themes of immigration, space, and mobility through the lens of contemporary installation art. It addresses a brief history of global contemporary art, arguing that art of the past two decades has been shaped by preoccupations with and tensions surrounding space. Using the works of Yanagi Yukinori, Alfredo Jaar, and Doris Salcedo as case studies, the essay analyzes how artists use the medium of installation to address institutional history, contemporary geopolitics, as well as individual and collective experience. It interrogates the different aspects of installation art, including temporality, site-specificity, and the use of language, to demonstrate how the medium allows artists to use their own position in the global art system to critique its inherent limitations.
Mackenzie Philbrick '20 Senior Honors Thesis Sex Sells: The Iconography of Sex Work in Contemporary Art Since 1973
Mackenzie completed her project under the guidance of Professor Pamela Fletcher, May 2020.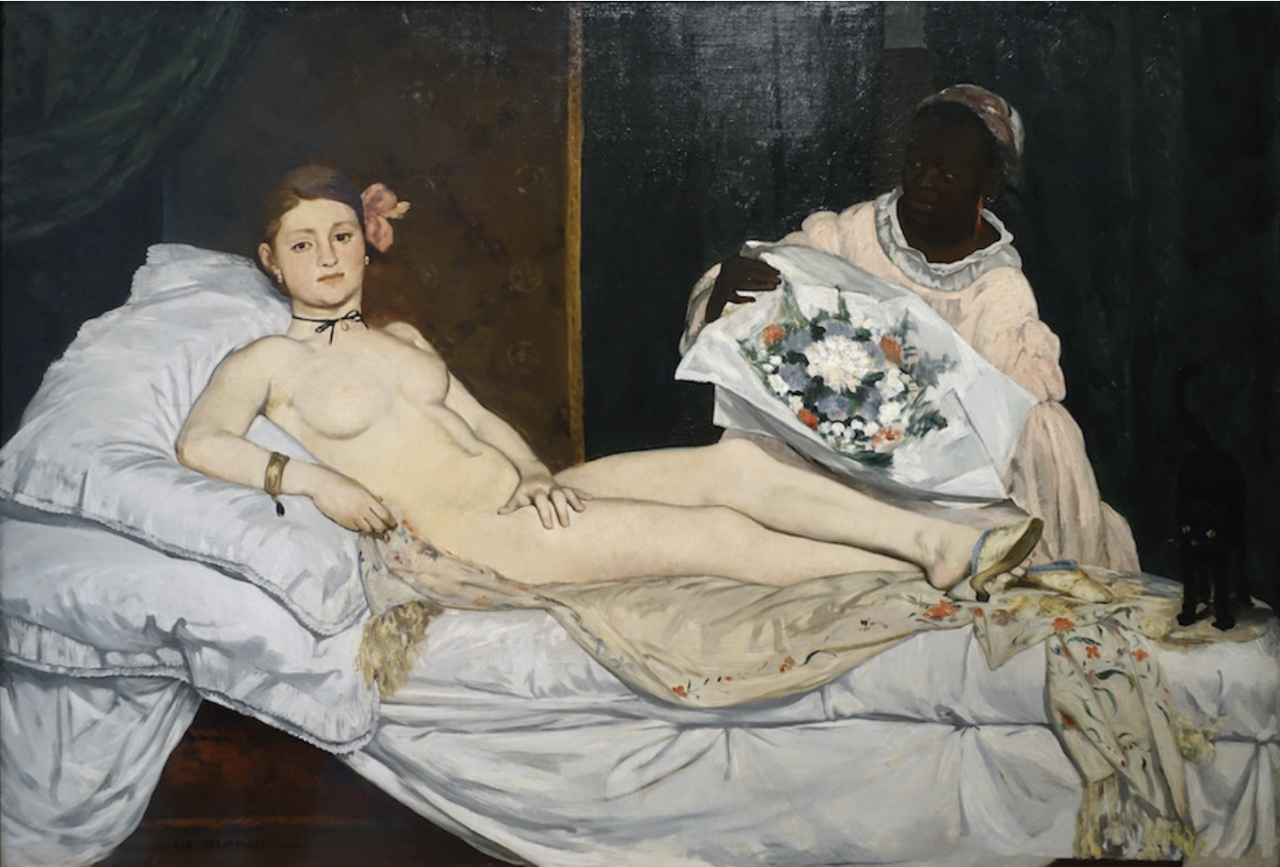 Sex Sells: The Iconography of Sex Work in Contemporary Art Since 1973, is an honors project that explores contemporary renderings of the sex worker as a response to the heavily constructed formalist ideology of the "pure gaze" which privileged the heterosexual male voyeur. The analysis covers a broad range of media, sectioned off into three chapters—painting and photography, body art, and systemic critiques—to explore the affordances of each in critiquing the position of the voyeur as well as the larger capitalistic system. The first chapter investigates the ways in which realistic pictorial renderings depicted the sex worker to impose the voyeuristic viewing position of pornography onto the art-viewer. The second focuses on the relationship between the viewer and the commodified female body, as performers replaced the art commodity with their sexualized bodies. The third chapter discusses larger institutional critiques which illuminate the processes of class structuring in capitalism by recreating the capitalist exploitation or institutional shortcomings of our current sociopolitical system. Taken together, these works respond to the paralleled modernist commodification of the art object and female sexuality, which formalist viewing dynamics both reflected and promoted.  The artists emphasize the real ramifications of class construction and relational or performative identity to understand how larger social processes play out on certain marginalized bodies, thus highlighting the inherent problems embedded in these social, cultural, and economic systems.  
Amber Orosco '19, Benjamin Wu '18, and Stephen Pastoriza '20
Title: A Handheld History: Five Centuries of Medals from the Molinari Collection at Bowdoin College
Museum exhibit July 26, 2018-January 6, 2019
For the first time since 1976 the Bowdoin College Museum of Art's prestigious Molinari medals were the subject of a dedicated exhibition. Donated to the Museum over fifty years ago, between 1966 and 1967, the collection reflects the generosity of Cesare and Amanda Molinari. As this show demonstrated, their gift of over 1,500 medals and plaquettes, together with a remarkable library of related resources, further inspired the continued study and acquisition of medals at the Museum, further enhancing Bowdoin's already impressive holdings.
Organized by students Amber Orosco '19, Stephen Pastoriza '19, and Benjamin Wu '18, A Handheld History allowed viewers to experience both the intimacy and the intensity of portrait medals. The show spanned nearly five centuries, from Pisanello's groundbreaking first medal of John VIII Paleologus in 1483 to Marcel Duchamp's cryptic Bouche-évier (Sink-Stopper) in 1967. The process of researching and designing this exhibition presented many interesting challenges. The first challenge was that medals, by their very nature, invite the viewer to hold them and appreciate them through close looking. However, by putting these medals on display in an exhibition, the students changed the context of interaction between viewer and object, turning a three-dimensional, tactile artform into a purely visual experience. To tackle this dilemma, the exhibition included innovative exhibition design strategies. For example, high-resolution imaging brought a sense of monumentality to these small, intimate works of art. Second, how can one tell a concise, coherent narrative of 500 years of medals with nearly 2,000 unique items to choose from? The installation revealed the rich tales of revolutions, despots, triumphs, and personal narratives that are captured in the medals and are still relevant today.
Hailey Beaman '18 and June Lei '18

Title: Reading Room: Experiments in Collaborative Dialogue and Archival Practice in the Arts
Museum of Art exhibit March 29-June 3, 2018
Hailey and June are both Art History and English double majors. Room is a material and immaterial archive of texts, books, and writings in response to the question: "How can art act as a mechanism for social action?"
Positioning the Museum as an alternative site for community-building and public discourse, this exhibition creates a space inside of the galleries at the Bowdoin College Museum of Art for dialogue to materialize and for the public to inhabit. It will be a space for interactive reflection and discourse with the Museum's ongoing exhibitions.
Hailey and June worked under the guidance of BCMA's Co-director Anne Goodyear and Andrew W. Mellon Post-Doctoral Curatorial Fellow Ellen Tani, Co-Director, and abstract artist Byron Kim; October 2015-present.
Eliza Goodpasture '18
Title: One Foot on Either Side of the Pond: James Bowdoin III's Relationship to Class and Art
Art History major/Gender, Sexuality and Women Studies minor.
James Bowdoin III spent time in circles that were grounded in the culture of aristocracy and country house living in Britain, and he was influenced by their attitudes towards art and collecting. His collection of paintings and drawings reflects this influence, and set an early precedent for American collectors. I analyze several examples from his collection, with a focus on drawings, to demonstrate the parallels between contemporary country house collections and Bowdoin's collection. I argue that it was in large part his exposure to hereditary systems of wealth and status in Britain that led him to bequeath his collection to the College upon his death in 1811. While Bowdoin's choice led to an innovative museum after his death, his decision to leave his collection to the College was based more on his aristocratic values than his desire for a progressive educational institution.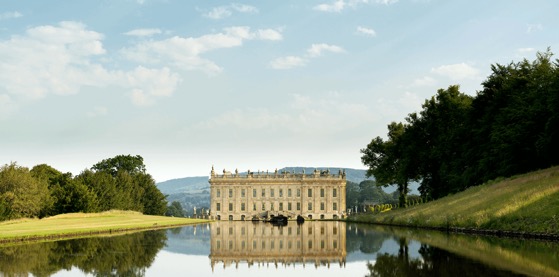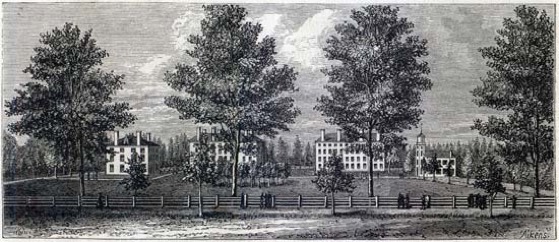 Eliza worked with Bowdoin College Museum of Art co-director Anne Goodyear on this project.
Maeve Morse '18
Title: Extending Definitions of Narrative Medicine: Artist Books and Martha Hall
Neuroscience major/Art History minor.
Martha Hall created over 100 artist books during the time from her diagnosis with breast cancer in 1996 to her death in 2003. These books, by being part narrative, part object, and part performance, allow an artist to tell an illness narrative that includes the parts of illness that are not able to be communicated through language alone by producing affect. This added element of Narrative makes these book valuable to both the artistic and medical communities.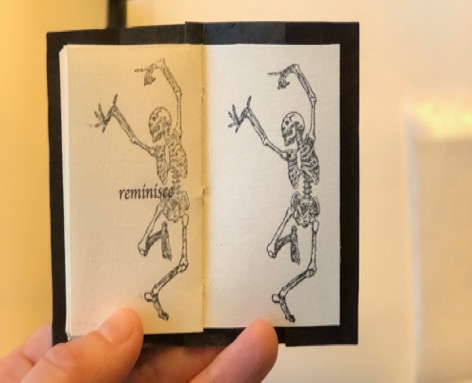 Maeve's research of the Martha Hall artist books in Bowdoin's Special Collections was under the guidance of Professor Pamela Fletcher, fall 2017 and Professor Tara Kohn, spring 2018.
 
Daniel Rechtschaffen '18
Title: Portrait of a Collector
Art History major/Francophone Studies minor.
What do 3,000+ works on paper say about the person who collected them? Can they say anything at all? I will discuss the process of "getting to know" the man, Artine Artinian, who gifted a trove of artworks to Bowdoin College without so much as a key or a legend.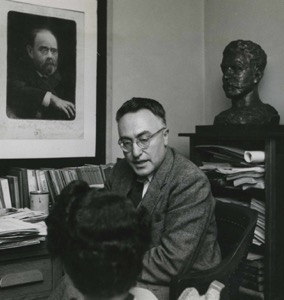 Presentation based on Daniel's summer 2017 museum internship research and curated BCMA exhibition January 19-March 22, 2018, under the guidance of BCMA curator, Joachim Homann.