Published February 05, 2019 by Martie Janeway
Fashioning Modernity: "Art and independence Among Yorubas in Nigeria"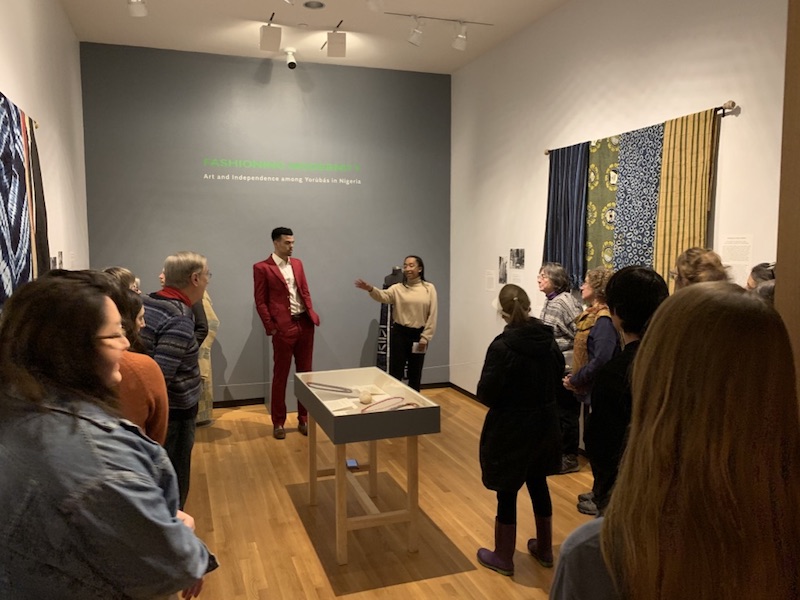 Students in Andrew W. Mellon Postdoctoral Fellow in Africana Studies Allison Martino's course African Art and Visual Culture (AFRS 2250/ARTH 2350) curated the Bowdoin Museum of Art exhibit Fashioning Modernity: Art and Independence among Yorubas in Nigeria as part of their coursework. This exhibition examines innovations in Yoruba arts - at once traditional and modern - during a critical moment in Nigeria's history, the transition to political independence. It runs January 17-March 17, 2019.