Published July 02, 2019 by Alumni Relations
Bowdoin in Europe Gathers for Museum Night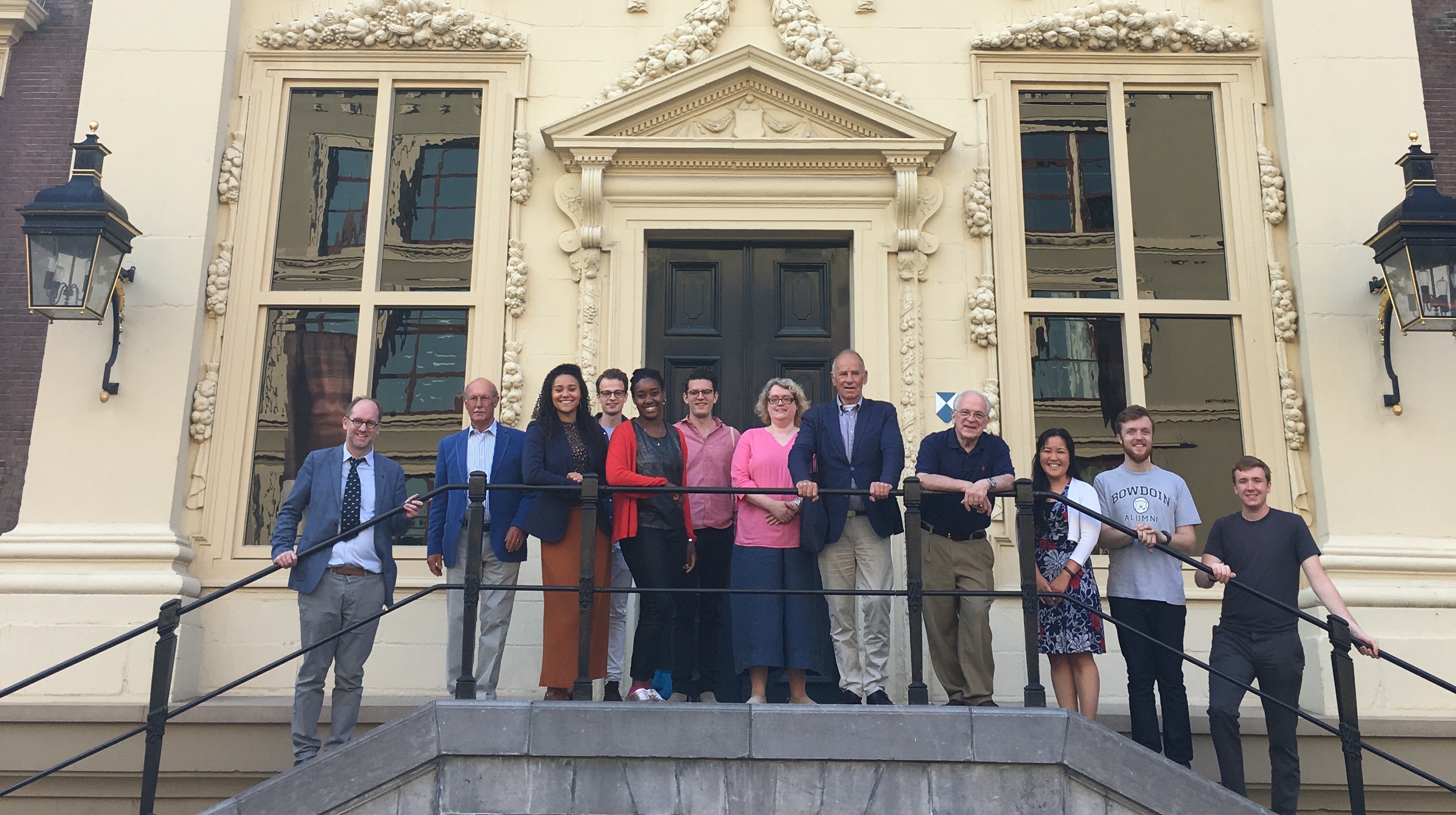 Alumni, current students and other members of the Bowdoin community gathered on June 22nd at the Mauritshuis museum in The Hague for the Bowdoin Club of Europe's museum night. 
Home to masterpieces of the Dutch Golden Gate by Rembrandt, Hals and Vermeer (including his "Girl with Pearl Earring"), Polar Bears spanning the class of 1963 to 2020 enjoyed an after-hours tour of the museum's unique collection. 
Bowdoin in Europe is open to all alumni, current students (including those on study abroad), faculty and parents. Look out for our next museum night - in Amsterdam - in June 2020!
The event was organized and hosted by Jean-Paul Honegger '15