Published January 24, 2020 by Alumni Relations
Bowdoin Students, Alumni Connect Across the Country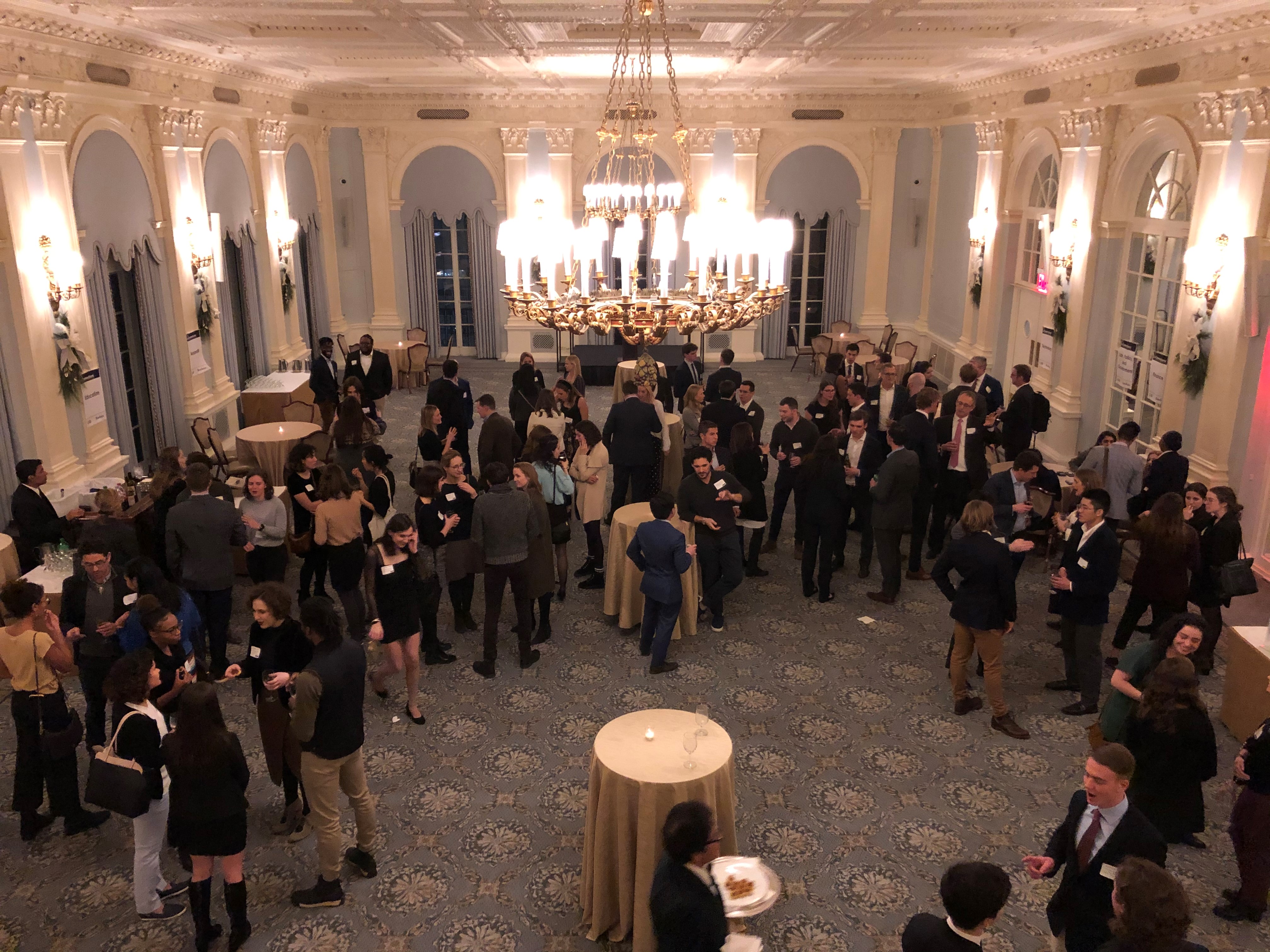 Over winter break, Career Exploration and Development and Alumni Relations organized a series of networking events for students and alumni in cities across the country.
"Connections" take place every two years in six locations: San Francisco, Washington D.C., Seattle, New York, Boston, and campus as part of the Sophomore Bootcamp. This January, over 800 people — including alumni, students, Bowdoin trustees, and officers of the College — attended the events.
The recent receptions were hosted by local alumni: Noah Buntman '08, San Francisco; Willy Oppenheim '09, Seattle; Shelley Hearne '83, Washington, D.C.; Kevin Miao '14, New York; Alain Mathieu '12, Boston; and Charlotte Cole '82, Brunswick.
Connections is a major vehicle for connecting current Bowdoin students with alumni, and alumni with each other and is the source of hundreds of jobs and internships, as well as the foundation for thousands of career-related conversations.