Associate Professor of Music - on leave for the 2020-21 academic year
Tracy McMullen is a saxophonist, composer, and Associate Professor of American Vernacular Music. Her 2019 book, Haunthenticity: Musical Replay and the Fear of the Real (Wesleyan University Press) contextualizes live musical reenactments (pop tribute bands, jazz revivals) within postmodern conceptions and fears about identity and difference. She is currently conducting research on jazz pedagogy and inclusivity for her second book project. As a saxophonist and composer, she has recorded on Cadence, Parma, and Plutonium Records.
Office hours: Fridays, 2:00 - 4:00 p.m.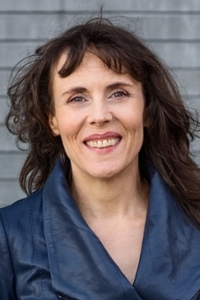 Education
PhD, University of California San Diego
MM, University of North Texas
MA, University of North Texas
BA, Stanford University