Associate Professor of Music
Tracy McMullen
is a saxophonist, composer, Associate Professor of Music at Bowdoin College, and ACLS Frederick Burkhardt Fellow at the Berklee Institute of Jazz and Gender Justice (through 2023). Her 2019 book,
Haunthenticity: Musical Replay and the Fear of the Real
, examines musical performance and its relationship to conceptions of the past, history, and identity. She is currently researching her second book,
Jazz Humanism: Responsibility and Blur in the New Human
, which investigates jazz as a moral practice. Her articles and chapters have appeared in numerous peer-reviewed journals and edited volumes in the United States and Europe. She has served on national and international grant and prize committees for the NEA, the AMS, and FWF. As a saxophonist and composer, she has recorded on Cadence, Parma, and Plutonium Records.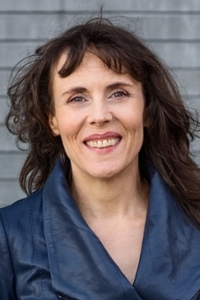 Education
PhD, University of California San Diego
MM, University of North Texas
MA, University of North Texas
BA, Stanford University