Associate Professor of Education Emerita
Speaking on Maine Public Radio recently, Bowdoin College's Nancy Jennings had some words of advice for students preparing to head to college for the first time: stay in the present, and find something you're passionate about. New students are bombarded with so many decisions to make and deadlines to meet, she said, that it's easy to overlook the college experience as it's happening, and fail to get the most out of it.
Jennings, associate professor of education emerita, was speaking on MPBN's weekday call-in program, Maine Calling on August 18, 2016. The program was called "Surviving the First Year of College," a subject pertinent to Jennings, who has co-authored a new book, Practice for Life: Making Decisions in College (Harvard University Press, 2016). The book draws on a five-year study—following more than 200 students at seven New England liberal arts colleges—to argue for substantial changes to how students make the most of college.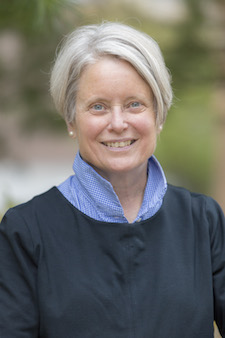 Education
PhD, Curriculum, Instruction, and Social Policy, Michigan State University, 1992
MS, Library and Information Science, University of Illinois, 1975
Graduate Program in Classical Languages, University of Chicago, 1973-1974
BA, Classical Languages, Macalister College, 1971