Senior Lecturer in Classics, on leave for the 2023–2024 academic year
Michael is a lifelong Badger, having received his B.S., M.A., and Ph.D. from the University of Wisconsin. He teaches classes of all levels in Latin and Greek, as well as courses in ancient culture (Mythology, Greek Civilization) and Roman history and politics, particularly of the Roman Republic. 

Michael specializes in Greco-Roman historiography, with a particular focus on literary and ideological filtering in historians of the Roman empire. His focus has been on the Imperial Greek philosopher/moralist Plutarch, and he has published and lectured extensively on the Parallel Lives.  Plutarch, a mainland Greek who became a Roman citizen, was primarily concerned with instructing his students on how to become better individuals and statesmen through a process of self-reflection and critical thought, and his Parallel Lives are an attempt to present universal examples that instruct and teach citizens and politicians across the ages.  As Emerson wrote, "One cannot read Plutarch without a tingling of the blood."

Michael hosts Latin Tea Friday afternoons, where we read original texts and cookies in order to buck up before facing the drudgery of a weekend without Latin class.  He is also an advocate of oral Latin, Nero, Themistocles, and the Milwaukee Brewers.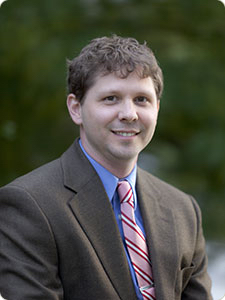 ---
Education
PhD, University of Wisconsin–Madison
MA, University of Wisconsin–Madison
BS, University of Wisconsin–Madison