Associate Professor of Music Emeritus
James McCalla holds the B.A. (French) and B.M. (piano performance) from the University of Kansas, the M.M. (music history and literature) from the New England Conservatory, and the Ph.D. (music) from the University of California at Berkeley. His areas of specialization include interdisciplinary studies, 20th century American and French music, jazz history, and opera. He teaches courses in all these areas.
McCalla's books are Jazz: A Listener's Guide (Prentice Hall, 3rd edition 2000) and 20th-Century Chamber Music (2nd edition, Routledge, 2003). He has published articles in national journals and given papers at meetings of the American Musicological Society and a major conference on "Time, Space and Music Since 1945" at the State University of New York at Stony Brook. He also performs in chamber music and as a duo-pianist.
At the community level, McCalla has served as a Humanities Scholar for the Portland (ME) Stage Company and has delivered lectures and served as competition judge for the Bay Chamber Concert Society.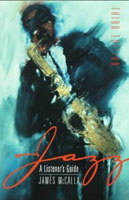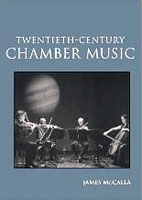 Education
PhD, University of California-Berkeley
MM, New England Conservatory
BM, Kansas University
BA, Kansas University