Associate Professor of Government and Asian Studies
Henry Laurence is an associate professor of Government at Bowdoin College, Maine, U.S.A. where he has also served as director of the Asian Studies Program.
He received a Ph.D. in Political Science from Harvard University and a BA from Oriel College, Oxford University. In 2007-2008 he was a Research Associate at the Reuters Institute for the Study of Journalism at Oxford University and a Senior Associate Member of the Nissan Institute of Japanese Studies at St. Antony's College, Oxford. He has also been affiliated with the Institute for Social Sciences at the University of Tokyo, and the U.S.-Japan Relations Program at Harvard University.
Dr. Laurence's current research is on media and politics in Britain, Japan, and the USA. He is working on a political history of public broadcasters including the BBC, NHK, PBS and NPR. He serves on the Editorial Advisory Board of the International Journal of Digital Television and is the author of Money Rules: the New Politics of Finance in Britain and Japan (Cornell University Press 2001).
Curriculum Vitae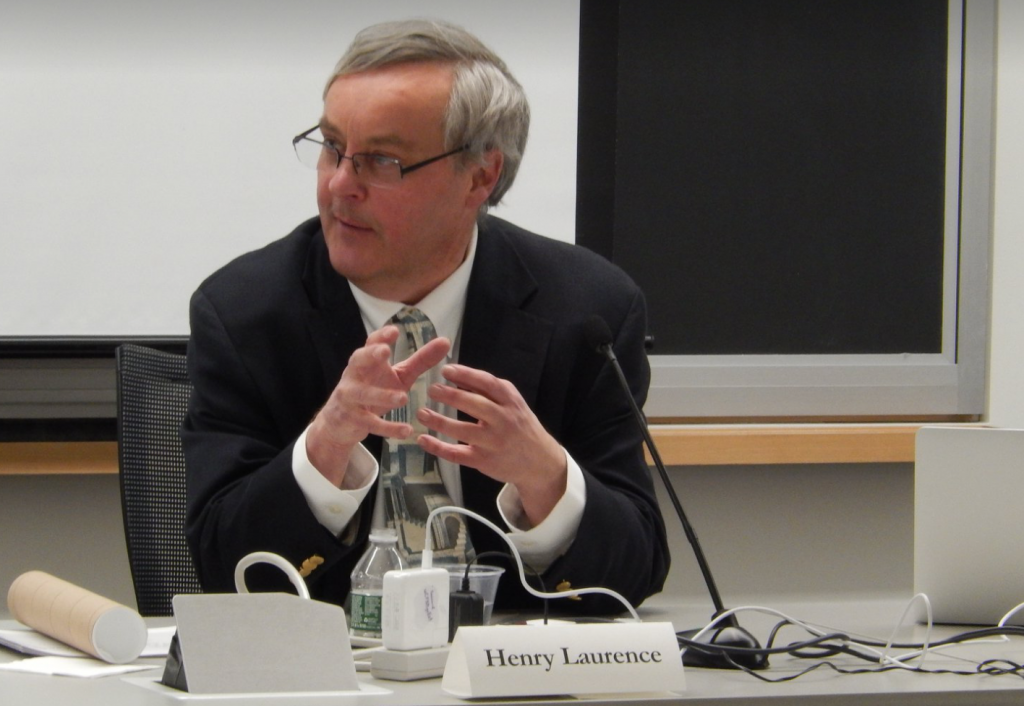 Education
PhD, Harvard University, 1996
MA, Harvard University
BA, Oriel College, 1985