Search Committee
Presidential Search Committee 2022–2023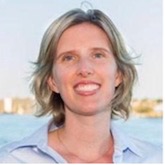 Sydney Asbury '03 
Trustee (cochair)
Sydney Asbury has more than a decade of experience in campaign management, grassroots organizing, and crisis management. In 2010, she managed the successful campaign of Massachusetts Governor Deval Patrick and later served as deputy chief of staff and political director. Asbury has also served as chief of staff to the Massachusetts secretary of education. Prior to forming her own communications and political consulting firm in 2016, Asbury was a senior vice president at Northwind Strategies, where she built winning public relations campaigns for corporate and nonprofit clients. Asbury, who is currently focused on raising her three children with her husband, Mike Farrell '01, was a double major at Bowdoin (government and legal studies and sociology). She is the cochair of Bowdoin's ongoing $500 million From Here comprehensive campaign and a former class agent who previously served on Bowdoin's Alumni Council.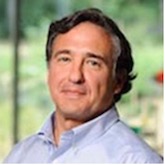 Bertrand E. Garcia-Moreno '81, P'17 
Trustee (cochair)
Bertrand Garcia-Moreno is professor in the Department of Biophysics in the Zanvyl Krieger School of Arts and Sciences at Johns Hopkins University. He was chair of the department for thirteen years before assuming responsibilities as vice dean of natural science for the university. After earning his undergraduate degree in biochemistry at Bowdoin and a PhD in chemistry at Indiana University, Garcia-Moreno went on to develop expertise in the physical chemistry of biological macromolecules, with special emphasis on proteins. In addition to his teaching and research, Garcia-Moreno leads a major effort to reorganize undergraduate education at Hopkins.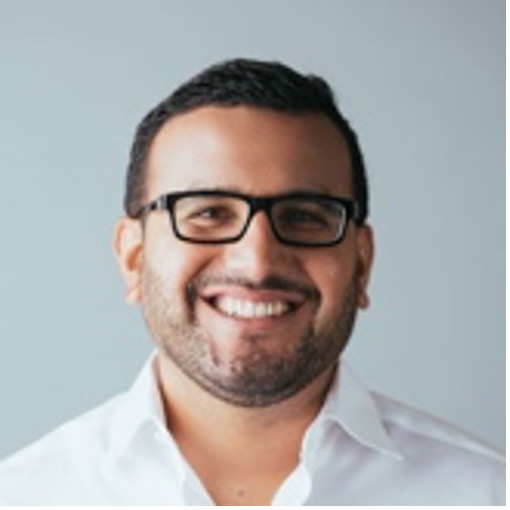 Tejus Ajmera '04
Trustee
Tejus Ajmera is an entrepreneur and cofounder of FGF Brands, one of the largest producers of naan, flatbreads, cakes, croissants, and muffins in North America. The company, based in Ontario, Canada, supplies major retail and food service customers such as Starbucks, Sysco, Walmart, Costco, and Whole Foods. The company also sells bakery goods under its Stonefire brand and holds a number of patents for equipment and baking processes. An economics major at Bowdoin, Ajmera was active in Bowdoin Student Government and continues to advise Bowdoin students seeking careers in business.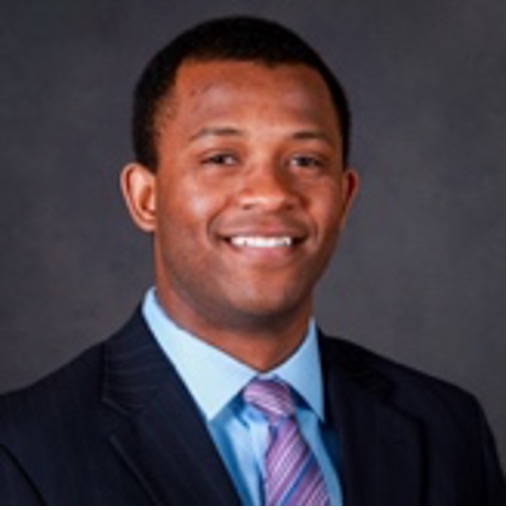 Michel Bamani '08
Alumni Representative
Michel Bamani is an assistant vice president and assistant general counsel at the Federal Reserve Bank of Boston, with responsibility for rendering legal advice on a broad range of complex banking, regulatory, corporate law matters and specializing in financial technology (Fintech). He was previously assistant counsel at the bank and also served previously as vice president and counsel at State Street Corporation. The child of Congolese immigrants, Bamani is a graduate of Portland (Maine) High School, a member of the Bowdoin Class of 2008, and a very recent member of the Bowdoin Alumni Council. He earned his law degree at Boston University School of Law and currently teaches at Northeastern Law School. He is also president of the board of directors for English for New Bostonians.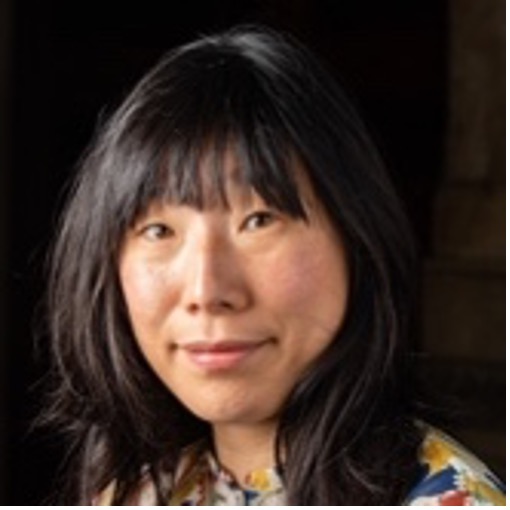 Katie R. Benner '99
Trustee
Katie Benner covers the US Department of Justice as a reporter for The New York Times and was part of a team that won a Pulitzer Prize for Public Service in 2018 for her reporting on workplace sexual harassment issues. Benner has also covered technology and finance, including at Fortune magazine, where she spent nearly a decade writing about markets, private equity, and hedge funds. An English major, Benner's service to the College includes her work on the Alumni Council and the Bowdoin Regional Admissions Volunteer Organization (BRAVO). She has visited campus often over the years, interviewing former White House Chief of Staff Denis McDonough in Pickard Theater and meeting on several occasions with members of The Bowdoin Orient and other student groups on campus. She has also been a guest writer for Bowdoin Magazine.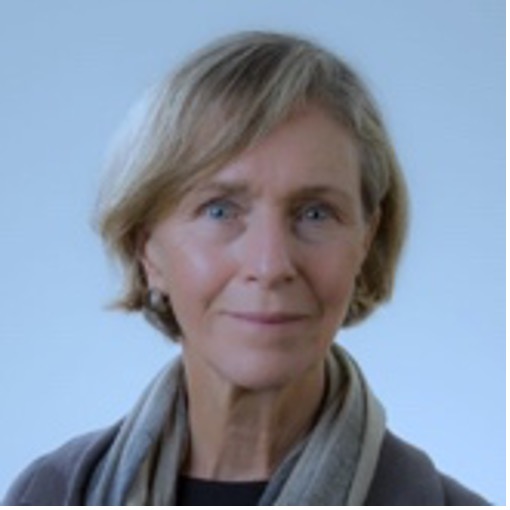 Michele G. Cyr '76, P'12
Trustee
Michele (Shelley) Cyr is senior associate dean for academic affairs for the division of biology and medicine, professor of medicine, and professor of medical science at Brown University's Warren Alpert Medical School. She provides oversight for the medical school's offices of faculty administration, women in medicine and science, graduate medical education, continuing medical education, and faculty development. Cyr has also served in numerous leadership roles at Brown University, including chair of the Brown University Title IX Oversight and Advisory Board, cochair of the Brown University Sexual Assault Task Force and cochair of the COVID-19 Testing Strategy Task Force. She earned her doctor of medicine degree at Dartmouth Medical School and served as chair of the Bowdoin College Board of Trustees from 2016 to 2019.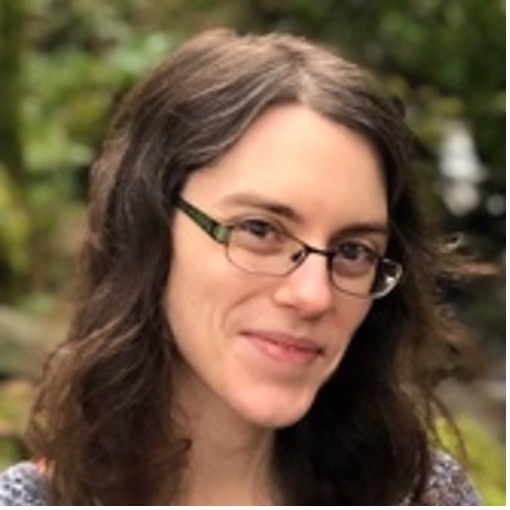 Sarah M. Harmon
Faculty Representative
Assistant Professor of Computer Science Sarah Harmon is an interdisciplinary scientist and the director of the Bowdoin Computational Creativity Lab. Her research specialties include computational creativity, health technology, narrative intelligence, and playable media. Her scholarly projects and exhibitions incorporate techniques from artificial intelligence, human-computer interaction, machine learning, and natural language processing. Honored with Bowdoin's 2022 Sydney B. Karofsky Teaching Prize, Harmon earned her undergraduate degree at Colby College and her master's degree and her doctorate at the University of California–Santa Cruz.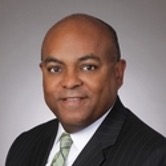 Tyree P. Jones Jr. '82
Trustee
Tyree Jones is a partner at Reed Smith LLP in Washington, DC, where he was named global chair of the law firm's labor and employment practice in 2020. Jones earned his law degree at Georgetown University and began his legal career in San Francisco as an associate at Bronson, Bronson and McKinnon. He is Reed Smith's former director of global diversity and inclusion, where he set strategies and practices to ensure inclusive talent development, utilization, and advancement throughout the firm. He has served on the boards of the San Francisco Suicide Prevention Society and the Wiley Manuel Law Foundation, and currently serves on the board of directors for Georgetown University. He has also served on Bowdoin's Alumni Council, the President's Visiting Committee, and with BASIC, has volunteered with the CXD Sophomore Bootcamp program, and was a speaker and panelist for THRIVE.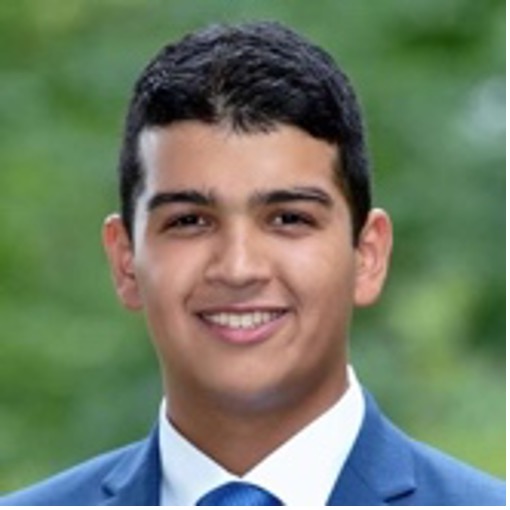 Zubin J. Kenkare '23
Student Representative
Zubin Kenkare is a chemistry major and visual arts minor from Cheshire, Connecticut. He is connected to a range of student groups, including Bowdoin athletics and the Office of Residential Life. Zubin is a captain of Bowdoin rowing and a head RA for residential life.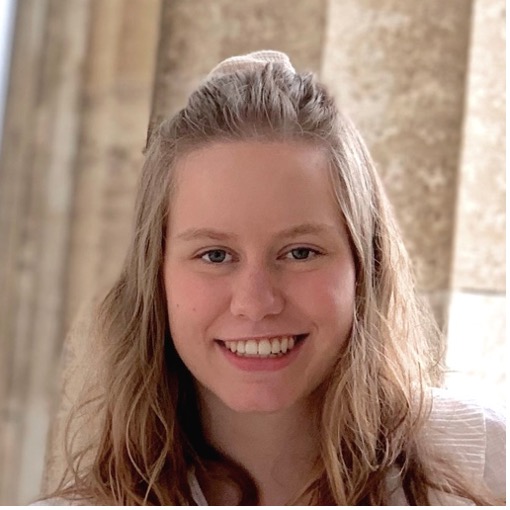 Sarah M. Luehrmann '23
Student Representative
Sarah Luehrmann is a neuroscience major from Frankfurt am Main, Germany. She is passionate about being involved in student life, served as an RA during the 2022–2023 academic year, and is a member of the International Students' Association. As a learning assistant for various courses, including the organic chemistry lab, she enjoys working with the student body to improve the learning experience at the College. She was recently selected as a senior class agent for the Class of 2023. She identifies as a first-generation college student and is a member of THRIVE.
John F. McQuillan Jr. '87
Trustee
John McQuillan is founder and CEO of Triumvirate Environmental in Somerville, Mass., which provides sustainable environmental solutions in the life sciences, health care, education, and industrial markets. He also serves or has served as director, trustee, or patron for more than fifty mission-driven organizations, concentrated in the areas of excellence in transportation, health care, and education; sustainable workforce development; and protection of the environment.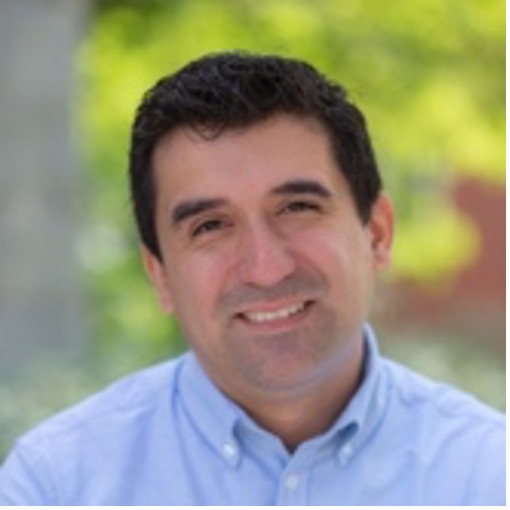 Eduardo Pazos Palma
Administrative Staff Representative
Eduardo Pazos Palma is assistant dean of student affairs for inclusion and diversity and director of multicultural student life at the College. Born and raised in Mexico, he moved to Massachusetts to attend Boston Baptist College and went on to earn a master's degree at Yale Divinity School, where he later worked in financial aid and as an adjunct member of the faculty. He then moved to Texas to work with immigrant families as a pastor and chaplain. Pazos leads Bowdoin's Center for Multicultural Life and works closely with all the different student groups affiliated with the center. He also works with DACA, undocumented, first-gen/low-income, and international students, and has served on various college committees, the Bowdoin Administrative Staff group, WFH/Hybrid/Flex Time Working Group, and multiple search committees across divisions.
Scott B. Perper '78
Trustee
Scott Perper is a partner and cofounder at Pamlico Capital in Charlotte, North Carolina, and is chair of the Bowdoin College Board of Trustees. A dean's list student, athlete, and campus leader during his undergraduate years, Perper earned his MBA at Harvard Business School. He currently cochairs the Campaign Leadership Committee that is guiding Bowdoin's ongoing $500 million comprehensive fundraising campaign. In addition to varied board committee service at the College, he was one of three trustee members on Bowdoin's college-wide Ad Hoc Committee on Inclusion.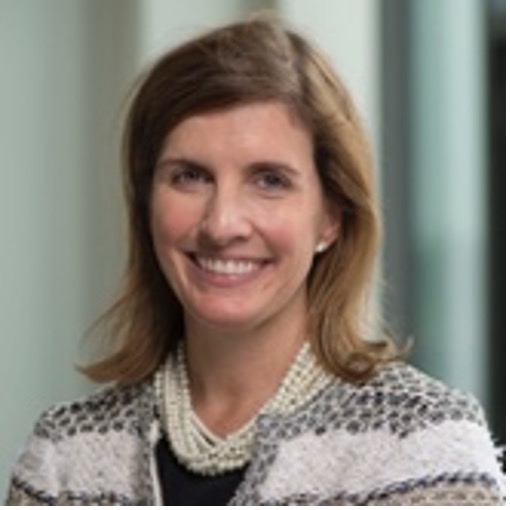 Mary Hogan Preusse '90, P'23
Trustee
Mary Hogan Preusse has been an advisor, analyst, and investor in the real estate industry for over thirty years. She is the senior advisor to Fifth Wall, the venture capital firm, and she also sits on the boards of Digital Realty, Kimco Realty Corporation, Host Hotels & Resorts, Inc, and Realty Income. Prior to her current work as board director and advisor, she spent seventeen years at APG, one of the world's largest pension investors, managing the firm's public real estate investments in the Americas. Preusse earned her undergraduate degree in mathematics. Her service to Bowdoin includes roles as Alumni Fund director, BASIC member, BCAN advisor, class agent, and 25th Reunion committee chair.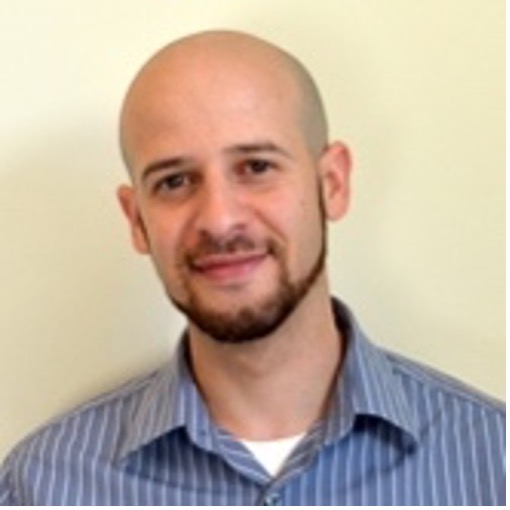 Zachary Rothschild
Faculty Representative
Associate Professor of Psychology Zach Rothschild is a social psychologist. His research focuses on understanding how hostile and even destructive forms of human behavior can represent attempts to maintain a positive moral identity and a meaningful conception of reality under conditions of threat. He has served on Bowdoin's Institutional Review Board, the Judicial Board, and the Curriculum Implementation Committee. A graduate of Knox College, Rothschild earned his master's degree at the University of Colorado–Colorado Springs and his doctorate at the University of Kansas. He has presented at conferences throughout the United States and has coauthored more than thirty journal articles or book chapters on such topics as moral outrage, scapegoating, and intergroup conflict.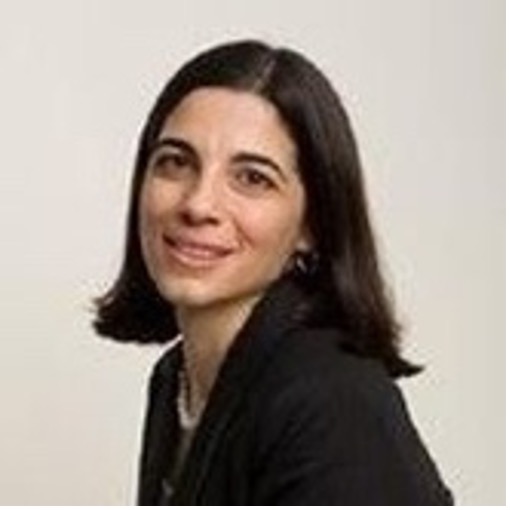 Diana L. Spagnuolo '96
Trustee
Diana (Dee) Spagnuolo is a litigation partner in the Philadelphia office of Ballard Spahr LLP, focusing on the representation of education clients, and serves on the firm's executive team as the partner in charge of attorney career advancement. An ice hockey player, All-American field hockey player, and three-sport captain at Bowdoin, Dee was a government and legal studies and Spanish double major, education minor, and recipient of the Andrew Allison Haldane Cup. After Bowdoin, she served as a Peace Corps volunteer in the Dominican Republic before earning her JD at the University of Pennsylvania School of Law. Prior service to Bowdoin includes membership on the Alumni Council and Reunion Committee and as an Alumni Fund volunteer.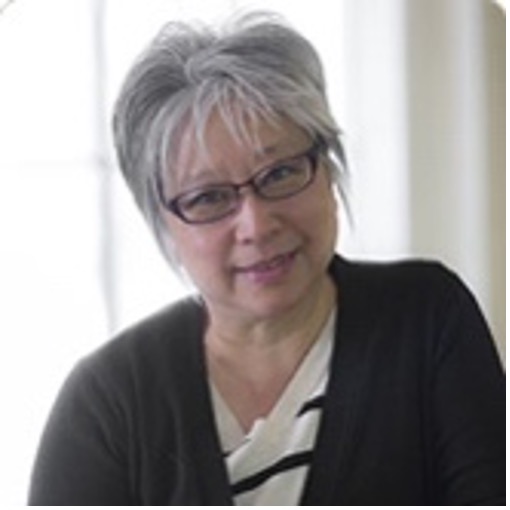 Shu-chin Tsui
Faculty Representative
Professor of Asian Studies and Cinema Studies Shu-chin Tsui's research interests extend across interdisciplinary fields, including film studies, cultural studies, and visual art studies. Her courses bring social-political frontlines to the classroom through film and other media. She is the author of several books, including Women Through the Lens: Gender and Nation in a Century of Chinese Cinema; Gendered Bodies: Toward a Women's Visual Art in Contemporary China; and (En)gendering: Chinese Women's Art in the Making (edited volume). She has recently completed another manuscript, Ecological and Environmental Turns: (Re)mapping China's Landscape through the Lens of Eco-Cinema. A graduate of China's Xi'an Foreign Languages University, she earned a master's degree in Chinese literature at the University of Wisconsin–Madison and a second master's degree (American culture) and her doctorate (cinema and cultural studies) at the University of Michigan–Ann Arbor.
Jamie White
Support Staff Representative
Jamie White joined Bowdoin last year and serves on the operations side of the admissions team where she assists prospective families and coordinates outreach programming. She has enjoyed making connections through volunteering at the College's COVID-19 testing center and joining the Support Staff Advocacy Committee (SSAC). Prior to moving to Maine, White taught first and second-grade students to become change makers through social-emotional learning, innovation, and leading-edge academics and worked at an autism center where she initiated services and insurance coverage for families. White holds a bachelor's degree from University of Puget Sound and a K–8 multiple subject teaching credential from Norte Dame de Namur.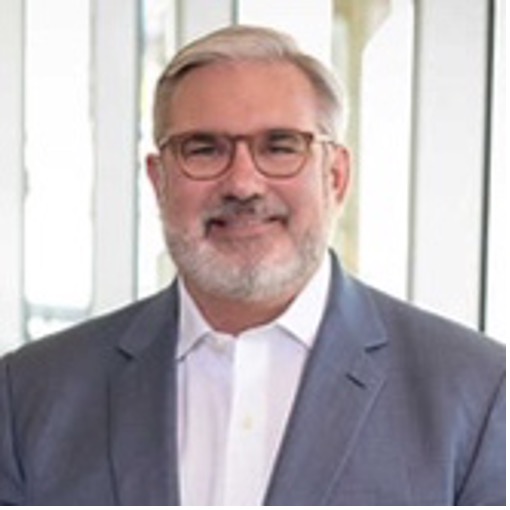 Mitchell S. Zuklie '91, P'21, P'23
Trustee
Mitch Zuklie is chairman and CEO of the global law firm Orrick, which focuses on advising the technology, energy transition and infrastructure modernization, and finance sectors. Under his leadership, Orrick has developed a record as one of the world's most innovative law firms and has been on the Fortune "100 Best Companies to Work For" list for the past seven years. Mitch graduated summa cum laude and Phi Beta Kappa from Bowdoin with a degree in government and legal studies before earning his law degree at the University of California–Berkeley. He serves on the boards of Fisker Inc., the Leadership Council for Legal Diversity, the Berkeley Center for Law and Business, the Silicon Valley Law Foundation, and the advisory boards of the Stanford Law School Center on the Legal Profession and the Harvard Law School Center on the Legal Profession. An avid fly fisherman and conservationist, Mitch is also chairman of the board of the Wild Salmon Center and a director of CalTrout. 
Elizabeth (Eli) Orlic, Bowdoin's senior vice president and special assistant to the president & secretary of the College, is staff liaison to the search committee.