Bowdoin's First Asian Alumni Group Announces Its Formation and Mission
By Rebecca Goldfine
After more than a year of conversation, members of the inaugural
RepresentAsian
alumni association have shared their first official 
statement
defining who they represent and their overarching goals.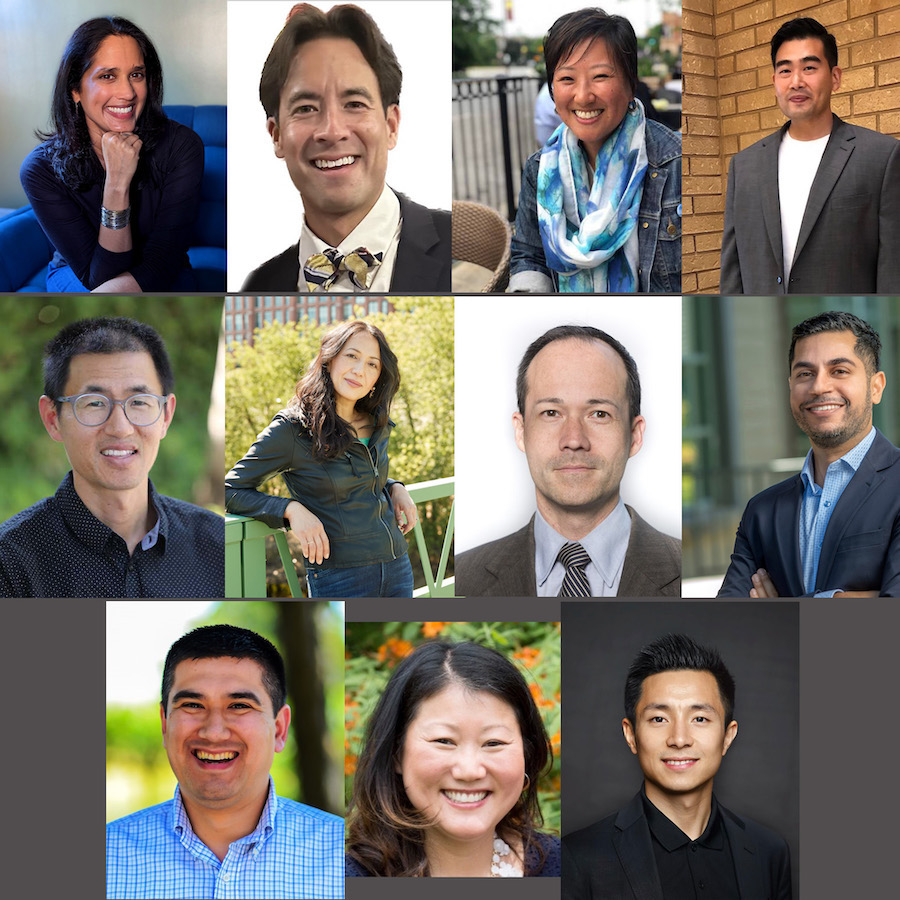 "As the first formal entity established to represent the generations of Asian graduates, our principal mission is to build the foundations for and diligently maintain the bridges that will give our community the ability to create and sustain meaningful relationships with each other," the statement says. 
The association's top five goals are to: 
empower members to thrive personally and professionally;

foster a strong and diverse sense of community;

celebrate shared cultural values, as well the spectacular breadth of our unique cultural heritages;

provide opportunities for service; and

advance the cause of racial and economic justice.
RepresentAsian is part of an initiative started by Bowdoin's Office of Development and Alumni Relations and led by Director of Multicultural Alumni Engagement Joycelyn Blizzard to form stronger alumni communities among Black, Asian, and Latinx alumni. The official Asian group grew out of listening sessions that Blizzard organized in June 2022.
Importantly, RepresentAsian's mission statement clarifies what it means by "Asian," a term the group's leaders acknowledge is "broad and somewhat ambiguous," and which encompasses descendents of East, South, and Southeast Asia, alumni who are biracial, alumni who came to the US as international students, and all other Asian-identifying alumni.
"To that end, RepresentAsian is dedicated to highlighting the diversity of the Asian experience at Bowdoin and beyond," the statement continues. "This does not mean simply highlighting our successes and feeding into the model minority myth, often to the detriment of our queer, disabled, neurodivergent, or other marginalized brothers, sisters, and siblings. Instead, we want to lift up the lived experience of Asian voices with all their intersectional complexity with both courage and vulnerability."
The group's leadership through 2025 consists of president Minal Bopaiah '99, vice president Matt Yantakosol '10, and communications officer/secretary Sara Edel '02. Committee chairs are Melissa Martin '98 (governance), Hae-Min Gil '08 (membership), Tim Choi '02 (alumni connections), and Mark Lucci '04 (campus support). At-large members include Mai Le '00, Jared Liu '99, Andrew Park '15, Abe Sharma '08, and David Wu '17.
Bopaiah credited Blizzard for inspiring her to join and help lead the new group. "Joycelyn's understanding of the depth and complexity of DEI [diversity, equity, and inclusion] in a university setting is unparalleled," Bopaiah said. "And she displays a mature leadership style where she is able to listen to and hold the multiple stories and perspectives she gets from alumni."
One of the issues the group will target, Bopaiah continued, is recognizing Asian alumni and their impact at Bowdoin and beyond. "When it comes to the Asian experience, the challenge is often visibility," she said. "It is very well documented who the first Black graduate of Bowdoin is, but we don't know who the first Asian graduate is."
Telling the stories of past and present Asian students will go a long way to showing the diversity and scope of this community. It's important, she added, to have "stories about Asian students and alumni that have an intersectional lens, as people are not simply Asian: they're Asian and a woman, or they're Asian and gay, or they're Asian and disabled."
Edel said she was drawn to the opportunity to build the inaugural alumni association to connect with other graduates and "help implement the path forward for the College for current and future students of color," she said. "The only way things will change at Bowdoin is if we [alumni of color] get involved."
Yantakosol recently attended the RepresentAsian gathering at the 2023 Homecoming Weekend on Bowdoin's campus in October. He said in a brief interview there that he's been impressed by the interest expressed in the group from alumni, administrators, and students.
"I have learned so much from the community we've established," he added. "It's been very inspiring and a great experience for me, and made me want to become more involved and build this into the best it can be, because there is so much potential." 
President Safa Zaki also offered brief remarks at the Homecoming meet-up. "I am glad this group exists and that it serves to deepen the connection between people and open the dialogue about the things we can do to improve," she said, adding, "I am eager to have that dialogue with all of you." 
Join RepresentAsian: For those interested in becoming part of the conversation and community, please sign up for more information.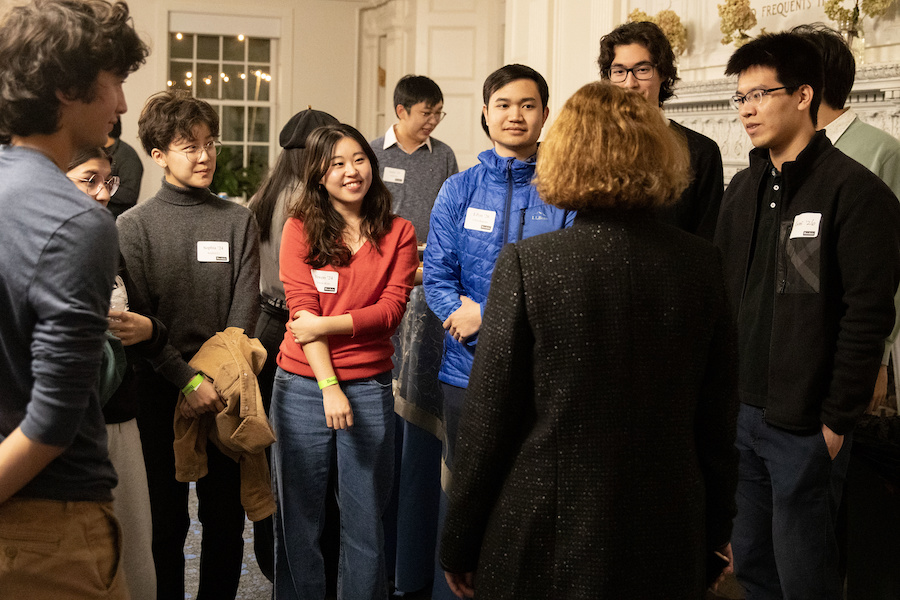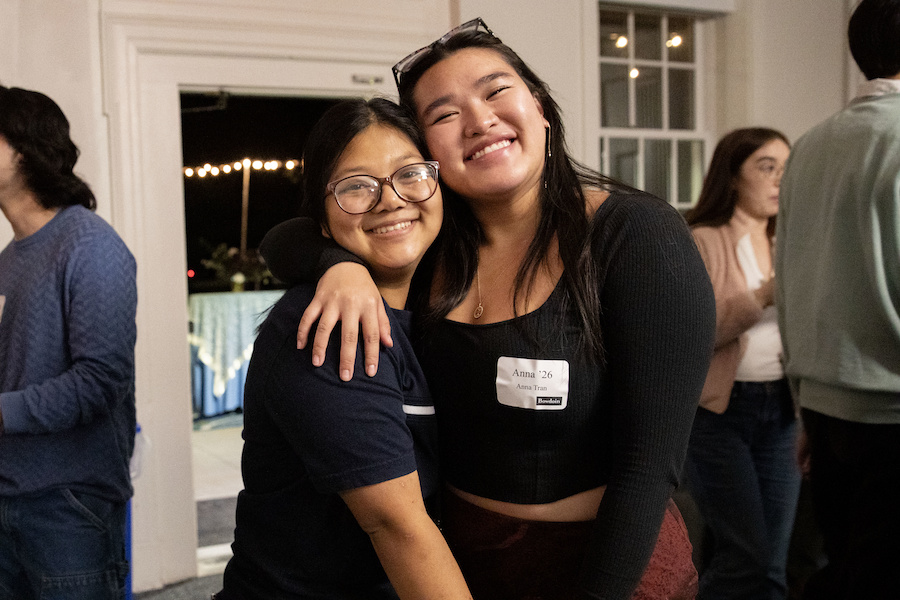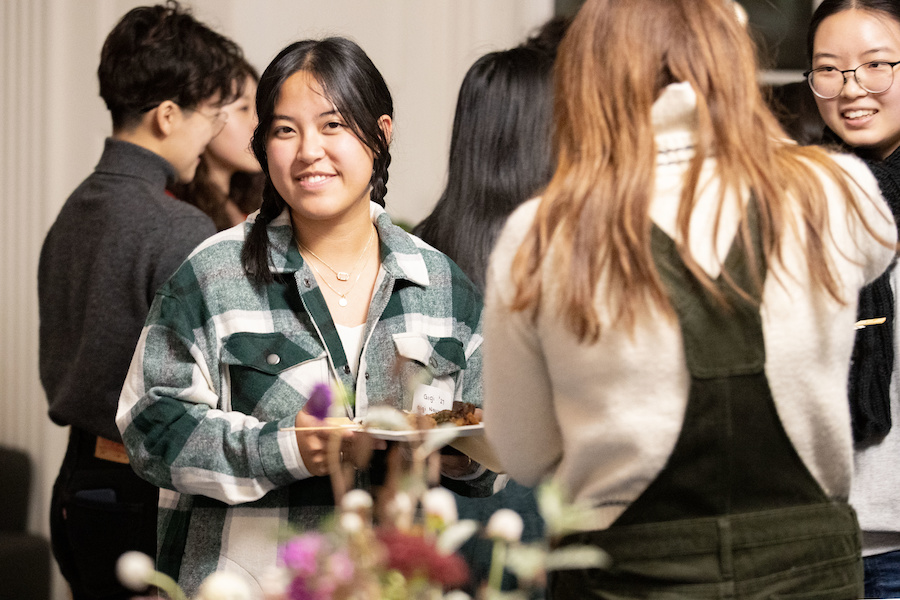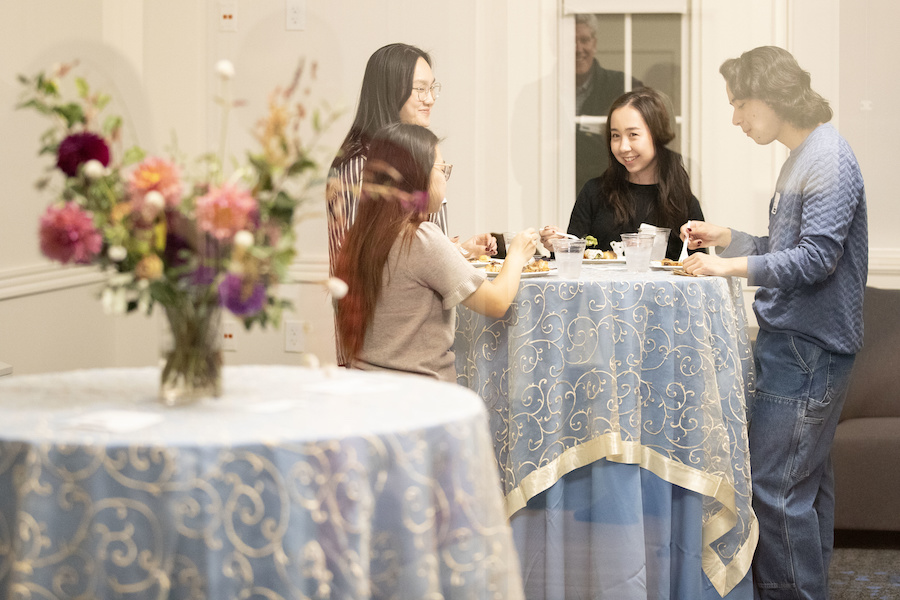 Published November 07, 2023