Caitlin Meehye Beach '10 Wins Prestigious Art History Award for New Book
By Rebecca Goldfine
Caitlin Meehye Beach, who graduated in 2010, has won the Smithsonian American Art Museum's annual Charles C. Eldredge Prize for Distinguished Scholarship in American Art.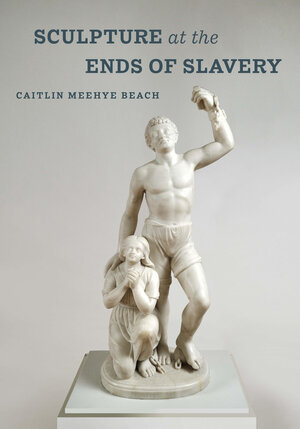 The award recognizes her new book, Sculpture at the Ends of Slavery (University of California Press, 2022), which examines the "intersections between the economic wealth generated by enslavement and the materials, production, and circulation of eighteenth- and nineteenth-century sculpture."
The book, selected by an independent panel, was praised for advancing "how American art history approaches racial violence, offering students a model for eliminating racial spectacle," according to the Smithsonian.
Beach is an assistant professor of art history and affiliated faculty in African and African American studies at Fordham University. For the academic year 2023–2024, she is also codirector of Fordham's newly established program in Asian American studies. She earned a doctorate and master's degree from Columbia University.
Linda Docherty, associate professor of art history emerita, was Beach's thesis advisor. Beach "was a stellar art history student at Bowdoin," she said. "She has a voracious appetite for learning, a creative approach to research, and a dogged determination to understand fully whatever topic she pursues."
Bowdoin Professor of Art History Stephen Perkinson, also a former professor of Beach's, said the award is a significant one in the art history field, and well-deserved by Beach for her important book.
Docherty agreed. "Sculpture at the Ends of Slavery exemplifies both the breadth and the depth of Caitlin's formidable intellect. I was delighted to hear that she had received the Smithsonian's Eldredge Prize, but not at all surprised," she said.
Published October 25, 2023