Chenault '73, H'96 Steps Down from Leadership Role of The National Museum of African American History and Culture
By Bowdoin
After nearly two decades as a founding member of the advisory council for the National Museum of African American History and Culture, Kenneth I Chenault '73, H'96 is resigning as chair.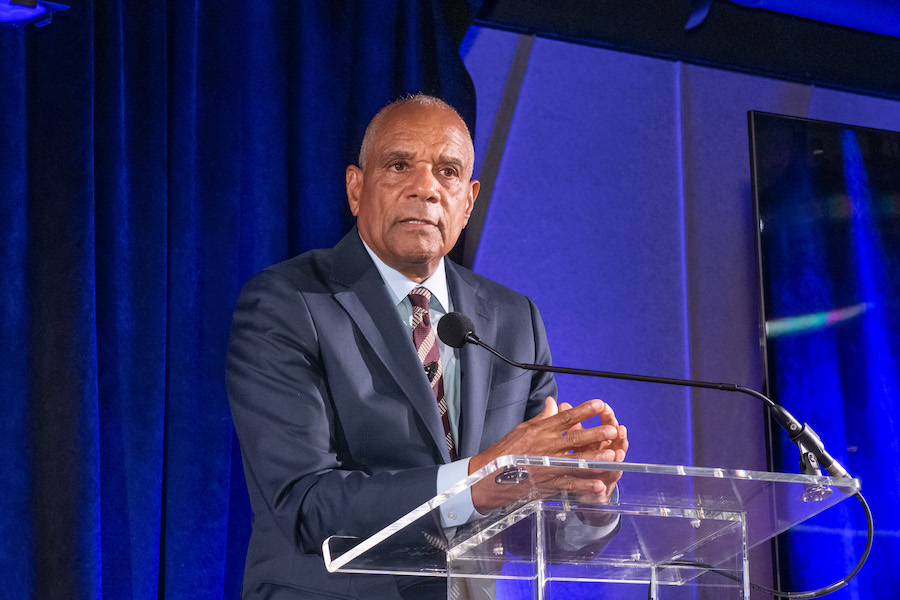 Stepping into the role is N. Anthony Coles, who was vice chair of the advisory council's advancement committee since 2017. Coles previously served as co-chair of the Living History Campaign with Bank of America CEO Brian Moynihan and actor, director and producer LaTanya Richardson Jackson.
"Kenneth Chenault's inspirational and passionate leadership has charted a path for the museum since its inception, leaving a legacy for future generations of leaders and museum visitors," said Kevin Young, the Andrew W. Mellon Director of the National Museum of African American History and Culture.
"As a founding Council member, Chenault played a crucial role in making the museum a reality and was integral to the success we see today. His philanthropic efforts helped raise more than $270 million to open the museum doors, allowing more than 9 million visitors in person—with more online—to learn, discuss, and experience the lessons of the past," Young added.
Chenault was awarded The Bowdoin Prize, the highest honor the College bestows upon its members, in November 2022. He and his wife, Kathryun C. Chenault, established the Herman S. Dreer Leadership Fellowship at Bowdoin earlier this year.
Published July 14, 2023