Eric Gaze Debunks Dunning-Kruger Effect
By Bowdoin News
The idea that the least skilled among us overestimate their abilities more than anyone else is the gist of what's known as the Dunning-Kruger effect, something that has appeared in headlines in connection with everything from work to why Donald Trump was elected president.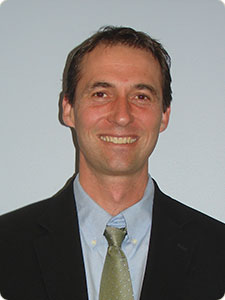 These are a couple of the examples cited by Eric Gaze, director of quantitative reasoning and senior lecturer in mathematics, in a piece picked up by media outlets across the country in which he suggests the mathematical approach used to show the Dunning-Kruger effect may be incorrect.
Gaze lays out three reasons why the analysis by Dunning and Kruger, two Cornell University psychology professors, is misleading:
An excerpt:
The worst test-takers would also overestimate their performance the most because they are simply the furthest from getting a perfect score. Additionally, the least skilled people, like most people, assume they are better than average. Finally, the lowest scorers aren't markedly worse at estimating their objective performance.
The article, originally written for The Conversation, was picked up by Fortune magazine, Scientific American, and Yahoo News, as well as by newspapers coast to coast including the San Francisco Chronicle News of the debunking made a headline of its own when The Science Times reported on it.
Gaze, who is also chair of Bowdoin's Baldwin Center for Teaching and Learning, previously provided insight to WCSH's newsmagazine 207 when he was interviewed in the segment "Before You Buy That Powerball Ticket, Consider the Odds" along with Barry N. Wish Professor of Psychology and Social Studies Emerita Barbara Held.
Published May 12, 2023