At the Annual 'Out Senior Dinner,' SWAG Celebrates A Whole Bunch of People
By Rebecca Goldfine
Associate Professor of Gender, Sexuality, and Women's Studies
Keona K. Ervin
opened the post-dinner remarks with a a poem by Adrienne Maree Brown called
Let's Keep Being.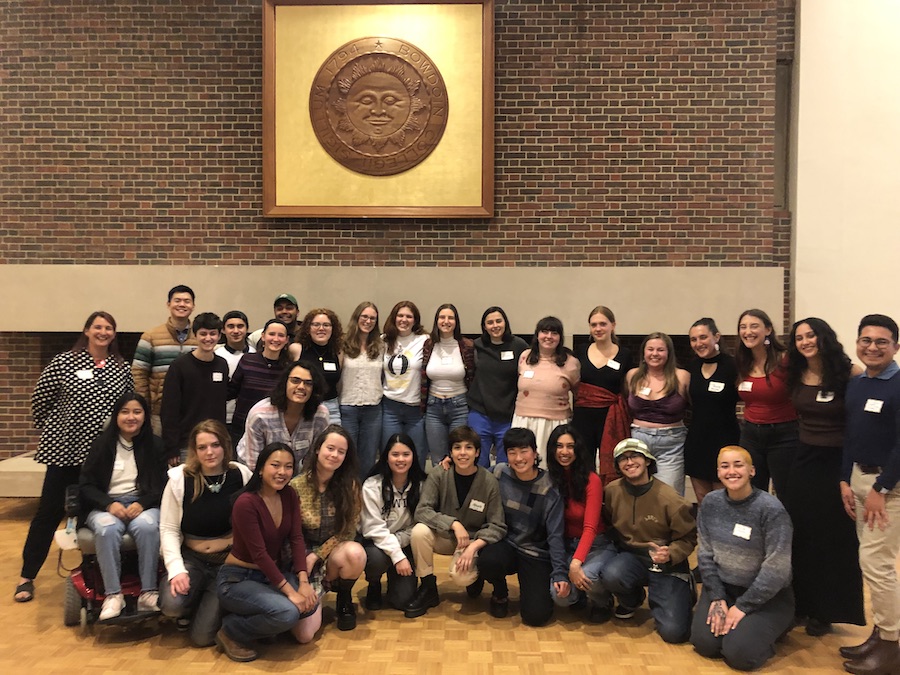 "...my heart beat is a thousand ancestors clapping the rhythm for me, singing "don't waste it, don't hoard it, don't wait, be here now, don't rush, it's a dance, it's your life, there's enough."

beginner's mind is the only one I have capacity for.

let's keep being," Ervin read.
After she concluded, Ervin told the students, "So, queer as in let's keep being. Queer as in practicing radical forms of self and community care. Queer as in joy and rest and resistance."
Kate Stern, associate dean of student affairs for inclusion and diversity and director of the Sexuality, Women, and Gender Center (SWAG), has organized the yearly Out Senior Dinner at Bowdoin eleven times. To the group of seniors, friends, staff, and faculty who had gathered for this dinner, she told a story about how Bowdoin has changed during her tenure.
"In my first year here in 2008, there was something on my office door called Out Peers, and there were four names on a strip of paper of students who were out," she recounted. "When we did this dinner last time inside in 2019, it was a big deal because there were twelve out seniors who came to be celebrated."
This year, the more than forty seniors at the dinner signal that "our community is becoming a place where people can be their whole selves," she added.
She then passed out the Rainbow Polar Bear awards, given each year to members of the College community who show "creative and courageous commitment to Bowdoin's queer community."
The first went to Ervin, "who has brought a deep desire to connect to students, to connect to SWAG, and to connect what she's teaching to our community. I have heard so many wonderful things about you from students this year," Stern said.
The next award was presented to SWAG student director Milo Young-Perez '23 for "building community and visibility for our trans and non-binary community on campus. And for bringing their intentional warmth and awesomeness and amazing follow-through," Stern said. 
The third went to Luis Miguel Guerrero '20, assistant director of inclusion and diversity in student affairs, for "thoughtfully anchoring so many SWAG programs and...really bringing that rainbow energy, that lavender love to all we're doing. Thank you for bringing your humor, your creativity, and your warmth to 24 College this year."
Stern next indulged in a "slightly hokey" but beloved tradition of sharing wisdom from twelve alumni—ranging from the Class of 1948 to the Class of 2022. Their advice had been printed on a scroll titled, "Out In the World: From Out Alums to the Class of 2023," which was rolled up and placed into rainbow B mugs given to every senior.
Staff and faculty approached the podium to read aloud from the scroll. Below is a sampling of advice from the alumni:
"If you want respect, be yourself. If you want acceptance from those who matter, be yourself." — Peter, Class of 1963
"Following truth is a passion and a discipline, requiring above all else compassion and forgiveness beyond any other standing. There is no other labor worth living as far as I can see. And love—thank god no one really knows about how this works." — Laura, Class of 1983
"Dating is like the lottery. You have to play to win." — Dan, Class of 2008
"Graduation is not the expiration date for your friendships. So make sure you give them a call once in awhile." — Tam, Class of 2021
"My wisdom as a former softball player: Come out swinging!" — Francesca, Class of 1996
"You might not realize it now, or even in the next couple of years, but your humor, wit, and resistance is the closest thing some people will come to real magic. So please don't dilute yourself." — Ruben, Class of 2022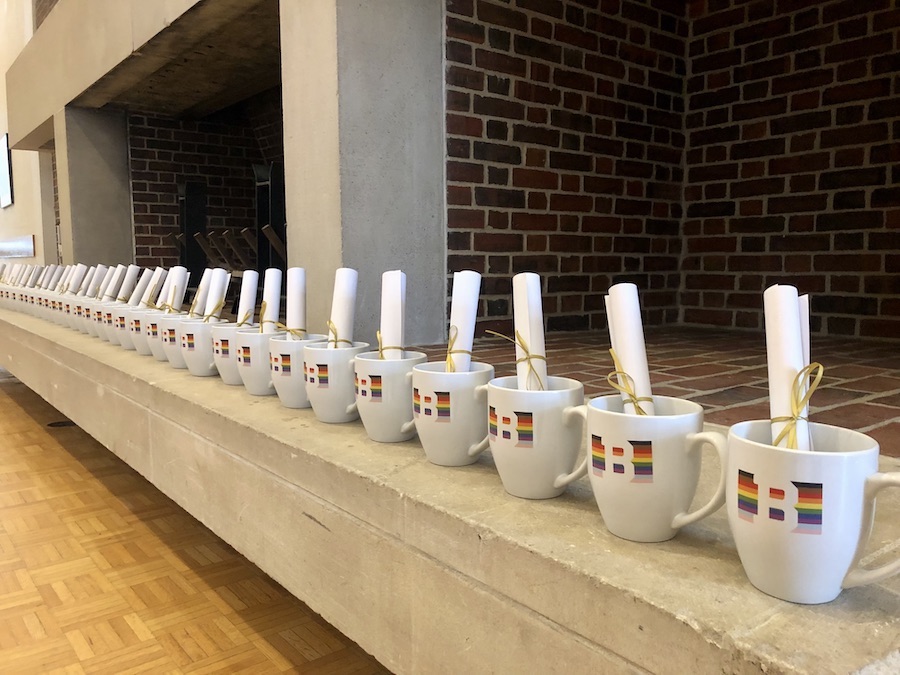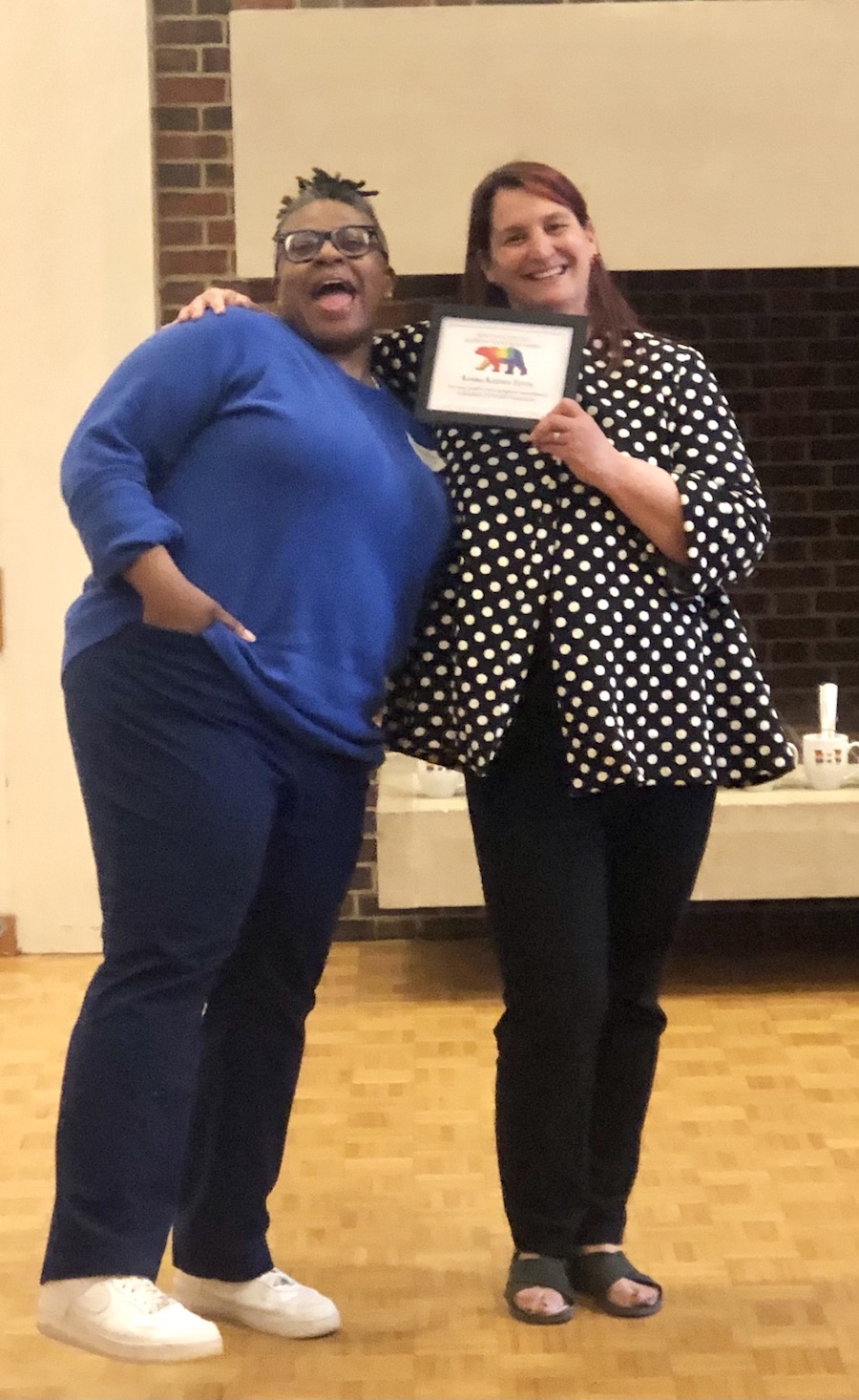 Published May 08, 2023