Published April 07, 2023 by Rebecca Goldfine
Russian Department Gathers Letters to Jailed Journalist Evan Gershkovich '14
For three days this week, students and faculty in Bowdoin's
Russian department
rotated shifts at the Smith Union to translate letters written to the 
Wall Street Journal
reporter.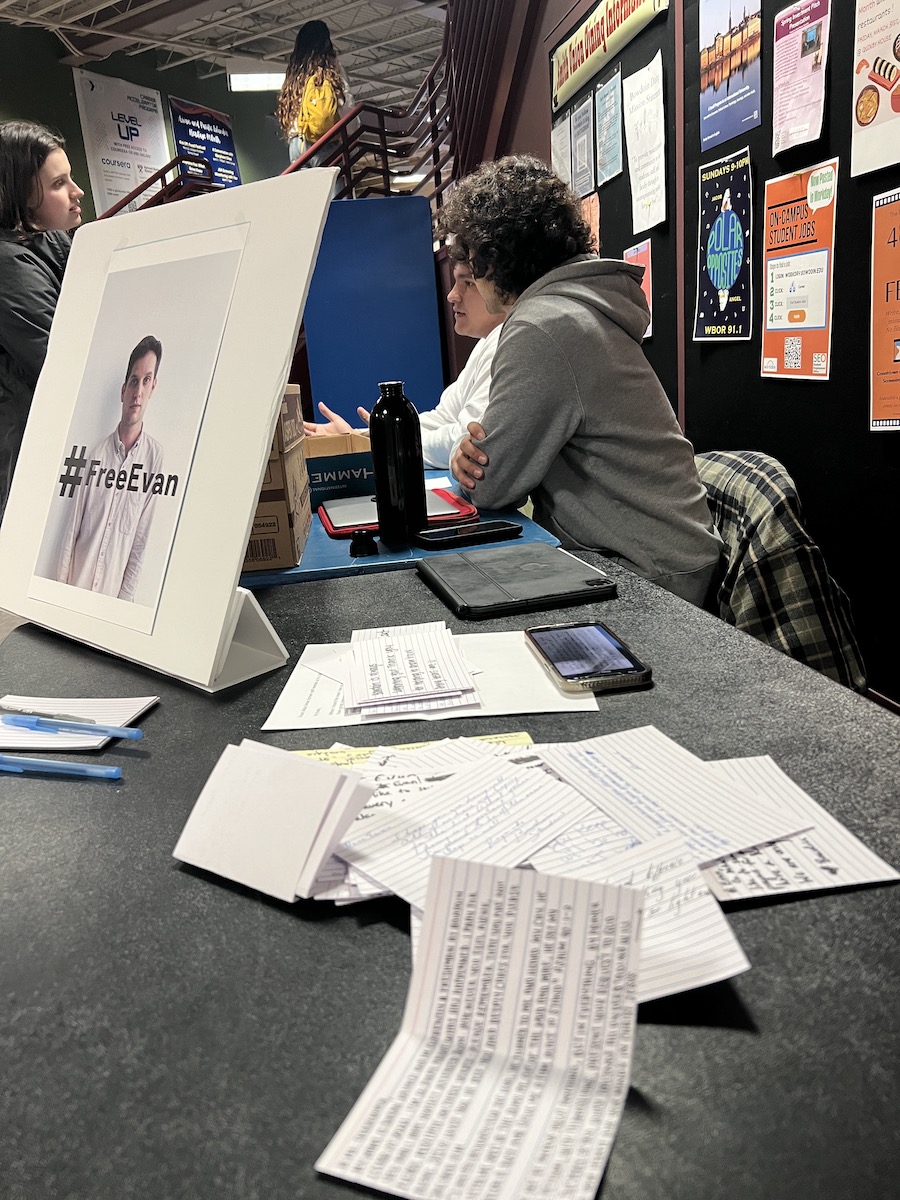 The 2014 graduate is being detained in Moscow after being accused of spying for the US, a charge that the Wall Street Journal, President Biden, and other government officials around the globe vehemently protest. He is allowed to receive letters, but only if they are in Russian.
To show Gershkovich that Bowdoin stands in solidarity with him, the Russian department invited people to stop by a table near Morrell Lounge to write messages to him. The translated letters will be mailed to contacts in Moscow and delivered to him in the Lefortovo prison.
On Thursday evening, Colby Santana '23 and Alex Kozic '24 were taking a shift. One of their first clients was Professor of English David Collings, who took a few minutes to fill the front and back of a notecard with his handwriting. Collings had taught Gershkovich in an independent study, and in his letter he reminisced about their conversations on the ethical concept of "infinite responsibility." Collings praised his former student for pursuing journalism and truth-telling.