Gerlin Leu '19 Forges Unique Path to Pickering Fellowship
By Jane Godiner '23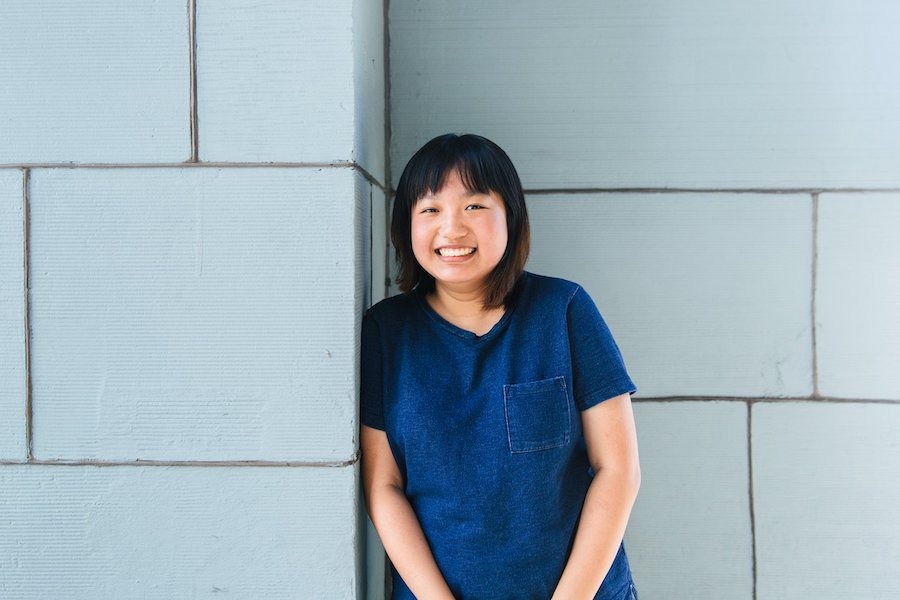 Each year, the fellowship is awarded to forty-five college seniors or recent graduates who are committed to joining the US Foreign Service. 
The award is named in honor of US Ambassador and longtime diplomat Thomas Pickering '53, H'84 with a goal of diversifying the state department. "The program continues to ensure that the Foreign Service reflects the face of America to foreign audiences and provides a source of trained women and men who are dedicated to pursuing Foreign Service careers with the Department of State and representing America's interests abroad," according to the program website.
Funded by the state department, Leu will pursue a two-year master's degree program, after which she will have an opportunity to work as a foreign service officer in Washington, DC, or at a US embassy or diplomatic mission abroad.
Born in China and raised in Houston, Texas, from the age of six, Leu's journey to the fellowship—and to a career in public service—was nontraditional and interdisciplinary.

"Others have come to Bowdoin for our robust government and legal studies curriculum, or knowing that they want to pursue a career in international affairs or diplomacy," Leu said. "But I was always really curious about people—the decisions they make and the way they think." 
Bowdoin's liberal arts curriculum opened Leu up to countless avenues for studying personal narratives. "I took classes in Asian studies [Leu's major], but also in English and history, and they had me thinking a lot about people's stories," Leu said. "In discovering the power of that, I was really drawn to it."
While she had known about the Pickering Fellowship for a few years, she convinced herself she wasn't the right candidate. "I never thought that I would be 'qualified' to apply, because I only took one government class and didn't have a background in international relations, data analysis, or policy," Leu said. "But not only did I articulate my language skills, international perspectives, and cultural adaptiveness, but also my will and drive to want to work in a job that is service-related."

It was during Leu's undergraduate study-abroad experiences in Japan, Sri Lanka, and Indonesia when her passion for language learning came to an apex.

"Coming home after all these different sorts of experiences, I was thinking, 'What was the part that I really enjoyed about these experiences?'" Leu said. "Living in a different country was great, getting to know different people was great, but it was, again, learning about their stories." 

This realization launched Leu into the Japan Exchange and Teaching (JET) Program, where she spent two years as a coordinator for international relations. When she returned from the program and found herself wanting to continue her professional trajectory in education, she came back to Bowdoin and joined the Office of Admissions as an admissions counselor.

"I really believe in education and access, the value of education—especially international exchange—and language learning," Leu said. 

Now that Leu has secured the fellowship, she looks forward to moving to Austin, Texas, where she will study for a master's degree in global policy studies at the University of Texas–Austin.

"I grew up in Houston, so I think Austin will be a change from Houston but still feel like home," Leu said. "This is about giving back to this country," Leu said. "It's also, I think, about growing up. I hope that I have a bigger, more grounded understanding of Texas, my home, and myself."
Published April 10, 2023