Published April 25, 2023 by Bowdoin News
Bowdoin in the House—The White House, That Is. And Twice in One Day.
Two alumni who have attracted a lot of attention recently for leadership in their respective fields both found themselves in the White House on the same day.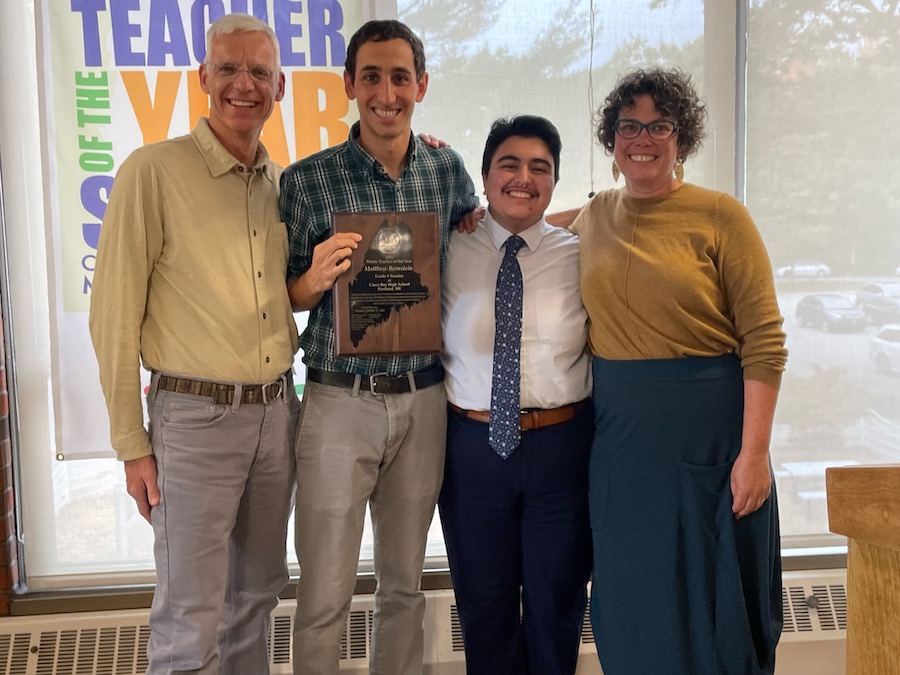 Matthew Bernstein '13, Maine's 2023 Teacher of the Year, and Justin J. Pearson '17, one of the "Tennessee three" expelled from the Tennessee State House over a gun control protest and later reinstated, both spent time at the White House on Monday, April 24, 2023, though in separate meetings.
Bernstein, a ninth-grade humanities and social studies teacher at Casco Bay High School in Portland, joined other teachers of the year for a ceremony during which they were honored by President Joe Biden, First Lady Jill Biden, and US Secretary of Education Miguel Cardona.

Bernstein, who participated in the Bowdoin Teacher Scholars program, was named Maine's Teacher of the Year in October 2022.
That same day and just weeks after their historic expulsion sparking national outrage, Pearson and fellow Tennessee House representatives Justin Jones and Gloria Johnson spent time in the Oval Office with President Biden and Vice President Kamala Harris to discuss how to move forward gun reform legislation.
 "You're standing up for our kids, you're standing up for our communities," said President Biden during their meeting.