Published February 27, 2023 by Bowdoin News
2023 Distinguished Educator Award Recipient Ben Bernstein '69, an Educator and Psychologist Who Brings Out People's Best
For his extraordinary contributions over five decades as an educator and for more than forty years as a psychologist, Ben Bernstein, a member of the Class of 1969, has been selected by the Bowdoin College Alumni Council to receive the 2023 Distinguished Educator Award.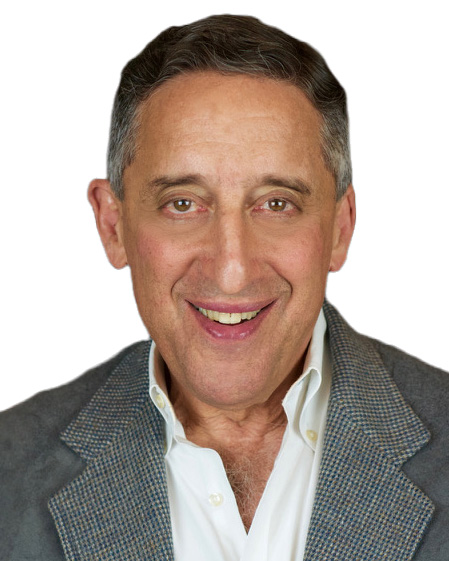 A performance psychologist and coach whose insights have helped hundreds of students develop into skilled, engaged, productive, and fulfilled learners, Bernstein has worked with people at all levels of the American educational system and from all socioeconomic backgrounds. But his work and insights extend beyond young people; they also benefit adults at the pinnacle of their careers, including athletes, entrepreneurs, dentists, lawyers, opera singers, and actors. 
Bernstein's coaching methods encourage people to bring all their talents, skill, and knowledge to whatever challenging task is at hand—whether that is singing an aria in front of thousands or taking a five-hour national licensing exam. 
Nicknamed "the Stress Doctor," Bernstein has written bestselling books that address the anxiety that can impair performance: Test Success, A Teen's Guide to Success, Stressed Out! For Parents, and Crush Your Test Anxiety.   
"This three-legged stool—how to be calm, confident, and focused—is the basis of the work I've done on myself, my four books, and the coaching I offer individuals and groups worldwide," he told Bowdoin Magazine. 
"In years of observing and working with performers in many fields, across a wide age span, I have seen that the three optimal states for top performance are being calm in the body, confident in the mind, and focused in the spirit," he added. 
The Office of Development and Alumni Relations described Bernstein's approach as particularly helpful for the most vulnerable students in the most economically challenged areas. "You have pioneered methods of teaching that foster creativity, value individual contributions, reduce stress, and build supportive communities," the office said in its award citation. 
Bernstein's exposure to inequality in education began at Bowdoin. During his senior year, he volunteered to teach in the first national Head Start program in Bath for low-income families. After graduating, he returned to New York City, where he grew up, to teach in a first-grade classroom in an economically depressed Brooklyn neighborhood. There, his "shock at the privation students suffered from lack of materials and resources, and from outdated and misguided techniques," set him on a lifelong journey to develop and advocate for progressive, effective, and caring educational models for students from all backgrounds.  
Bernstein earned an MEd and a PhD from the University of Toronto in applied psychology, and also trained in theater improvisation. His performance techniques are also helpful in his own creative endeavors. He is an opera composer, producer, and director, and earned a graduate degree in music composition at Mills College. Combining psychology and his passion for music, he started a nonprofit workshop called The Singer's Gym with a mission "to foster the joy of singing in everyone." He specializes in coaching opera singers into "being fully connected while on stage," he said. "Performing on the opera stage isn't just about producing a big sound, it's about making the music by being fully engaged with the score, the space, the character, and the other singers. This leads to great vitality and spontaneity in live performance." 
The Distinguished Educator Award was established in 1964 to recognize outstanding achievement in education (teaching or administration) by a Bowdoin alumnus or alumna in any field and at any level of education.
The award will be presented Saturday, June 3, 2023, during Reunion Convocation. Read about the other award recipients. [link to come]
Registration for Reunion Weekend 2023 (June 1–4) begins in March.