Published January 19, 2023 by Rebecca Goldfine
Professor and Student Help Research Mobile Home Resilience in Maine
Environmental studies professor
Eileen Johnson
and Harry Cooper '22 have joined a federally funded study to evaluate the vulnerability of mobile homes to flooding or extreme temperatures.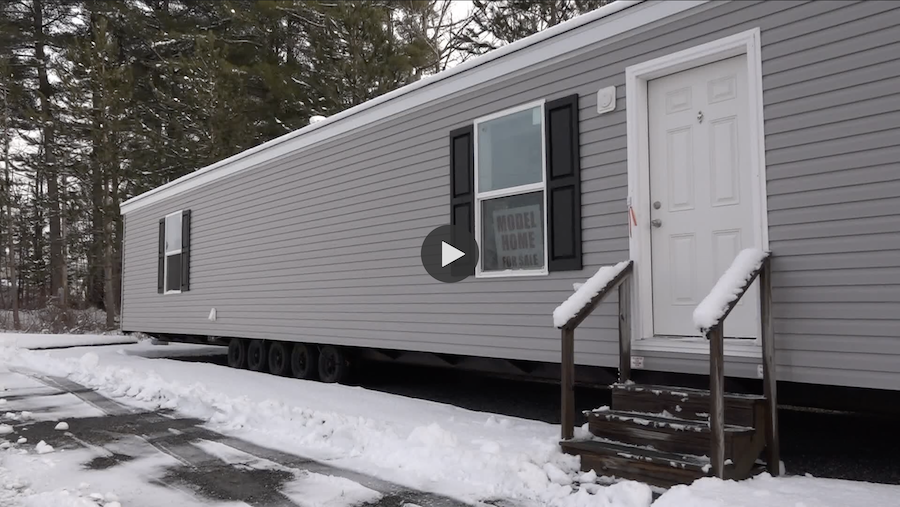 The project is being led by Maine State Climatologist Sean Birkel, who has a joint faculty appointment at the University of Maine (UMaine) Cooperative Extension and the University of Maine Climate Change Institute.
This fall Birkel received a $79,000 grant from the the National Oceanic and Atmospheric Association (NOAA) to collaborate with institutions in Maine, New Hampshire, and Vermont to assess how mobile home parks in the northern New England might fare in the coming years as global warming progresses. 
Birkel said that mobile or manufactured homes, especially older ones that are not solidly secured to the ground, can be susceptible to damage from severe weather such as high winds and excessive rainfall. Additionally, Johnson noted that residents might struggle to stay cool when temperatures soar, or to remain warm during frigid polar vortexes.
The new study comes after similar research was conducted in Vermont that found 26 percent of mobile home parks in the state were completely or partially sited in areas prone to flooding. When Hurricane Irene hit Vermont as a tropical storm in 2011, mobile homes accounted for 15 percent of residences damaged by the storm in the state, though they made up only 7 percent of the state's housing stock, according to UMaine.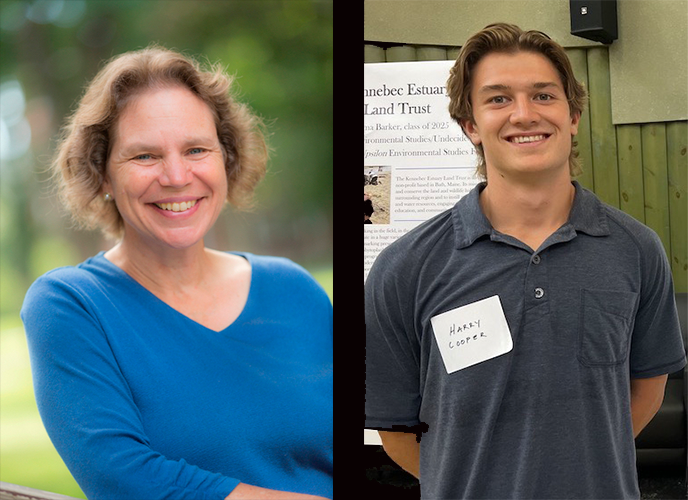 Johnson and Cooper are contributing to the analysis focused on Maine. Their work falls within the purview of the CoLaboratory for Environmental Social Science Research (CoLab), part of the Bowdoin Environmental Studies program. CoLab students and faculty pursue research through the lens of how environmental changes and policies impact people. 
In that vein, Johnson and Cooper will not just be mapping mobile homes and flood plains, they will also join the research team in organizing meeting with residents of mobile homes and other stakeholders.
"The most important thing is reaching out and finding out what the people need in these communities," Johnson said. "Starting with asking what are your concerns, what are the needs you see that you and your community have. It could be that we find that few parks are at risk for flooding, and instead we focus on heating and cooling."

Environmental studies and economics major Harry Cooper '22 was hired by Birkel and Johnson through the academic year to gather data on the number of mobile home parks in Maine (approximately 300, he's found) and to site their locations on federal flood maps. 

Cooper will also be researching the demographic data of mobile home residents, who tend to be older and less financially secure. He said studies like these, which focus on more vulnerable populations, are critical. 
While he said he enjoys the intellectual challenge of projects that involve geospatial analysis, he also appreciates that they "provide a service to people who are working and living their lives."
The researchers expect to conclude their study in August.