Published November 16, 2022 by Bowdoin News
Schiller Coastal Studies Center Hosts Open House
A steady November rain couldn't deter more than sixty-five hardy Mainers from attending an open house at the Schiller Coastal Studies Center on November 13. The first such event in the new facilities on Orrs Island attracted neighbors, potential students and families, and Bowdoin alumni, staff, and faculty.
In the Living and Learning Center, attendees toured the research symposium of nearly twenty displays from earth and oceanographic science, environmental studies, marine biology, and neuroscience and spoke with Bowdoin students about their work related to local coastal concerns.

Current Bowdoin Marine Science Semester students welcomed visitors to the dry lab and sea lab where they are conducting the independent research projects.
Bowdoin Marine Science Semester student Aden Ho '25 shared his independent research about microplastics impacts on barnacles. In the center's dry lab, he showed videos he has taken of barnacles feeding, and visitors were able to view his dissected barnacles under a microscope.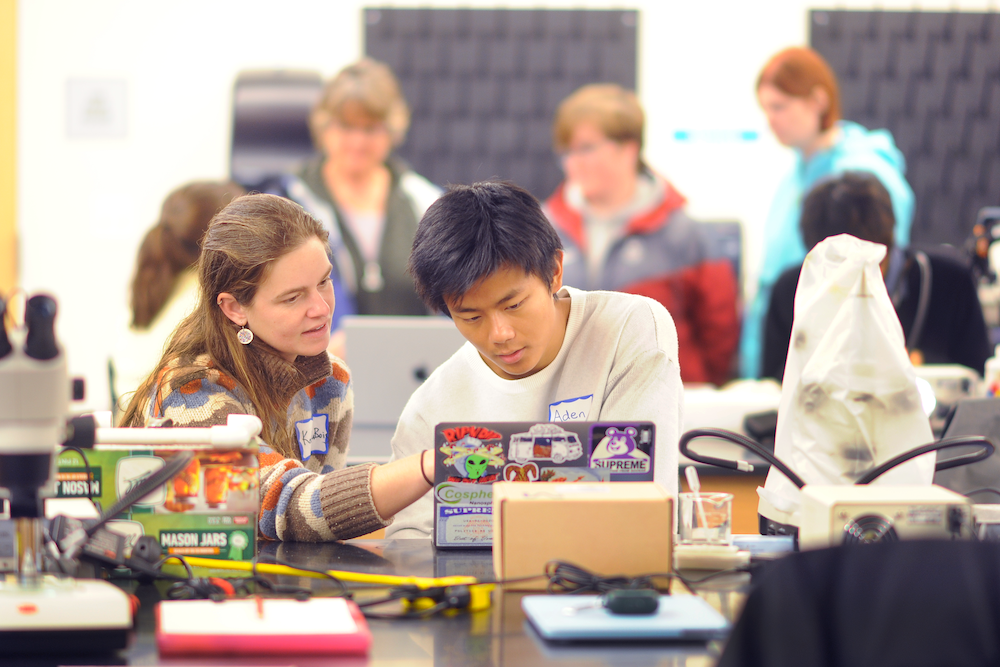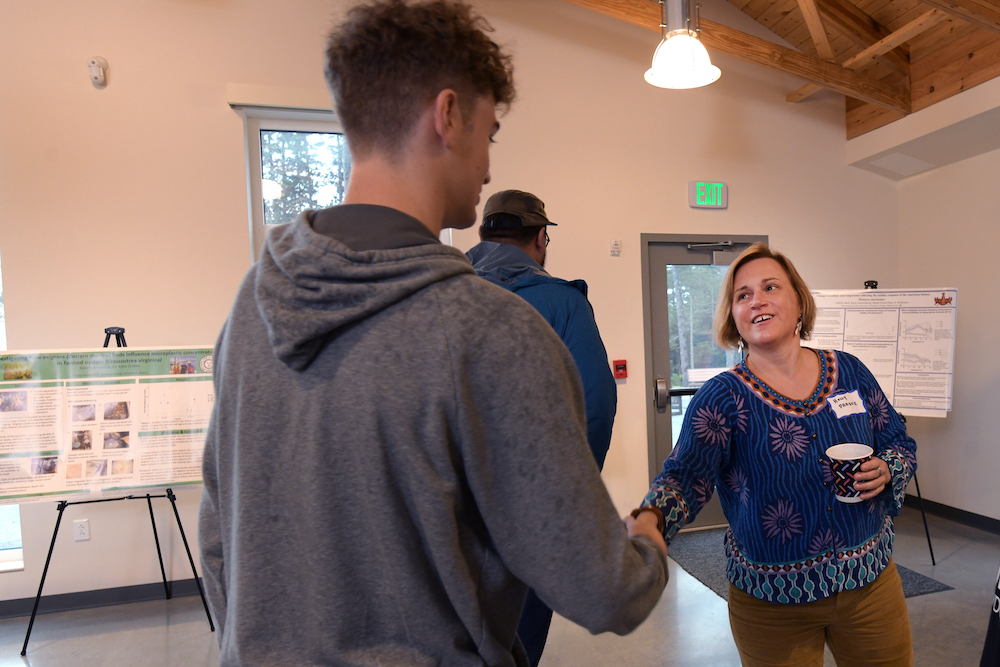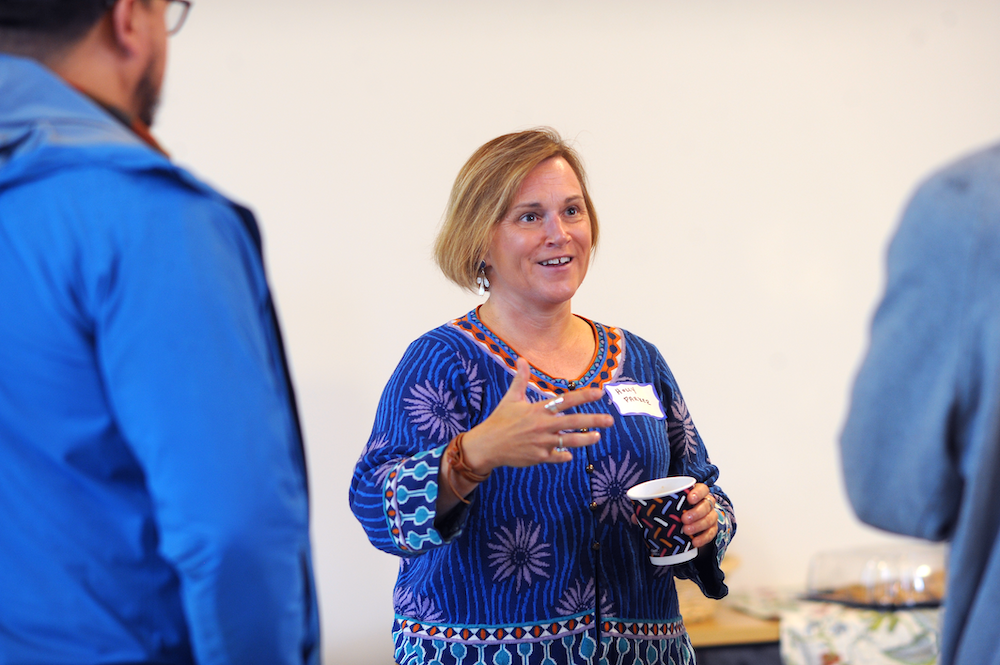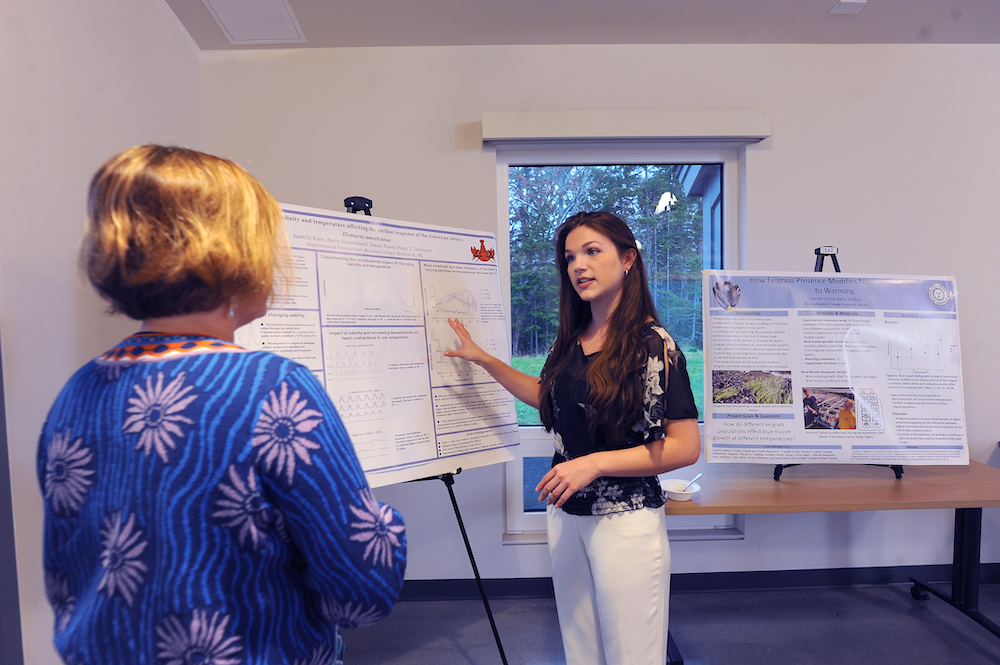 "Though it was a gloomy, rainy day, so many curious and enthusiastic community members from near and far—I met someone who drove from two hours away—came to see what was going on at Schiller," said Ho.

"People of all ages shared a common passion and love for the water. I loved seeing their eyes light up watching my videos of barnacles feeding and looking at my dissected barnacles under the scope."
After spending time with the student researchers, Harpswell residents Kay Henry and Rob Center say they're are eager to get involved with the Schiller Center. "I think the biggest takeaway for me from walking around and talking with students is how totally energized and passionate they are about their research," said Henry. 
"Each student I talked with was able to explain both the "how" and more importantly the "why" of their project—what it could do for the coast, the climate and/or our Maine economy."

"We were asked if we would like to participate in harvesting kelp for instance, to really see what it looks like and of course, both of us immediately signed on for next spring!"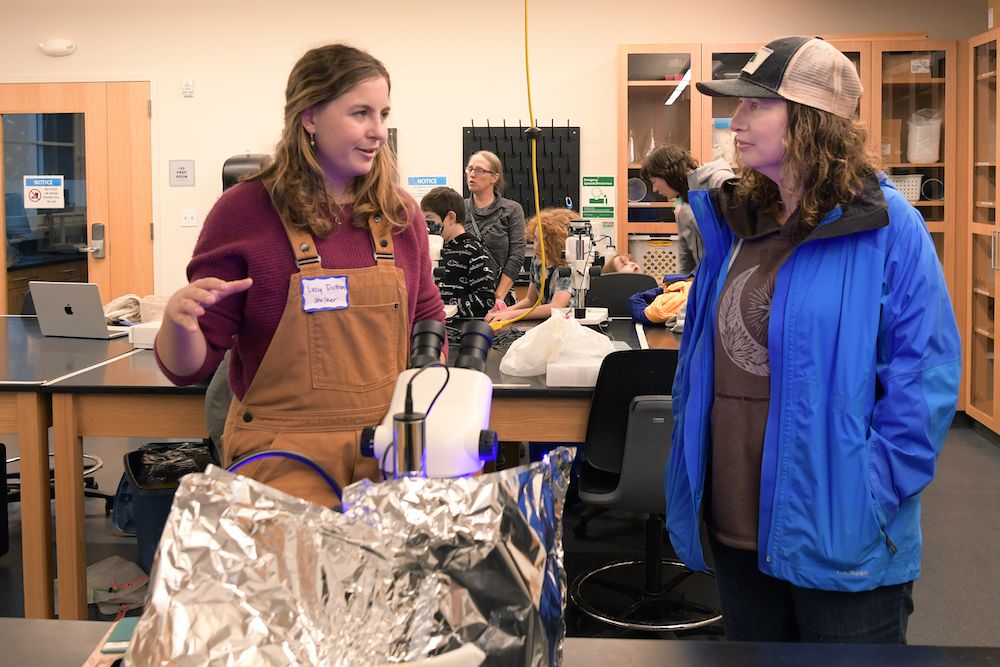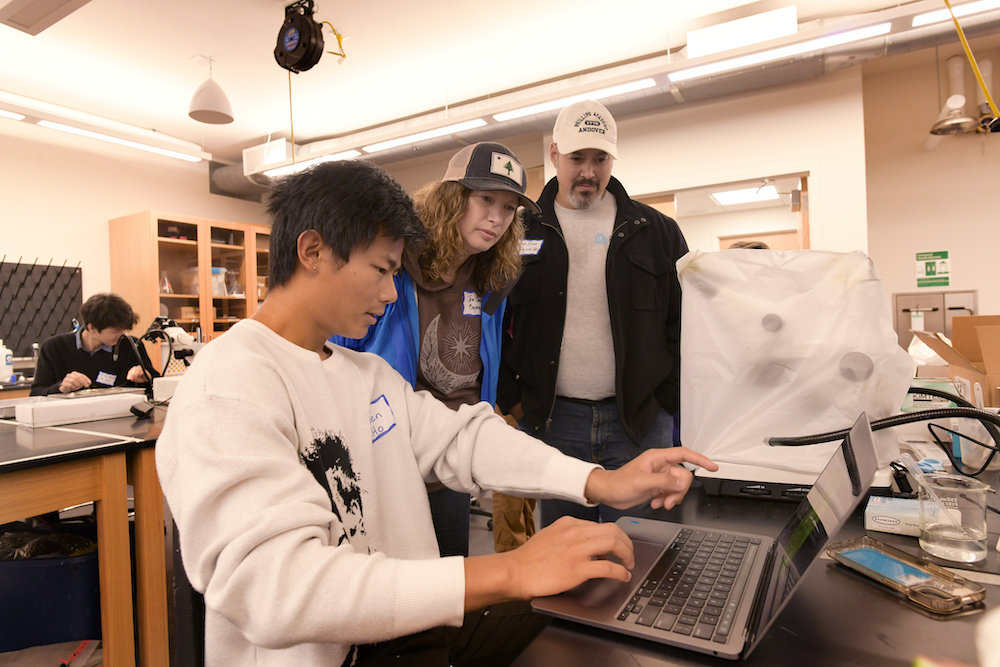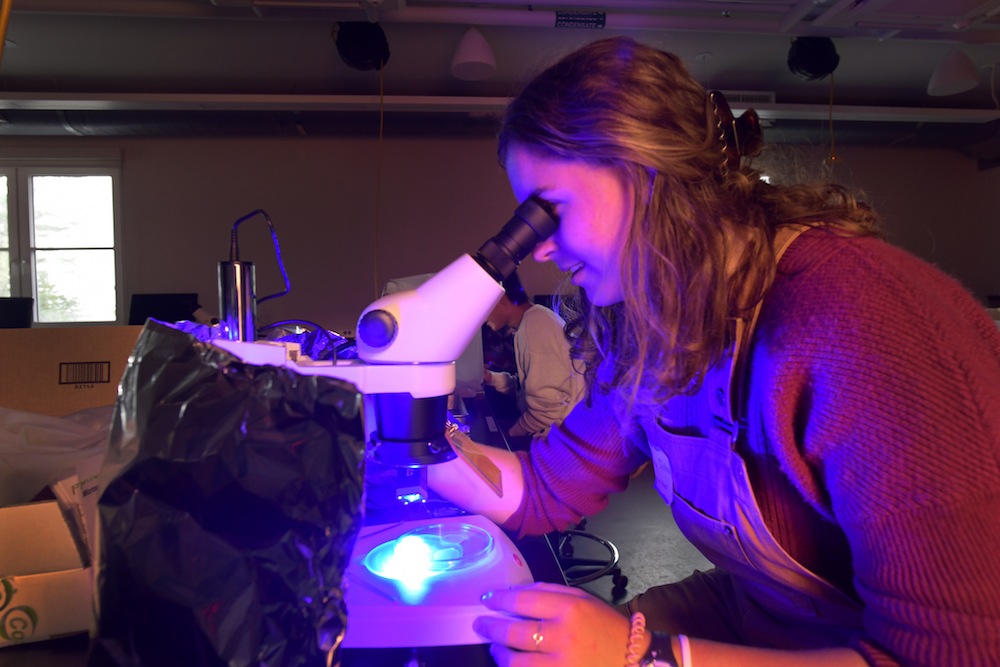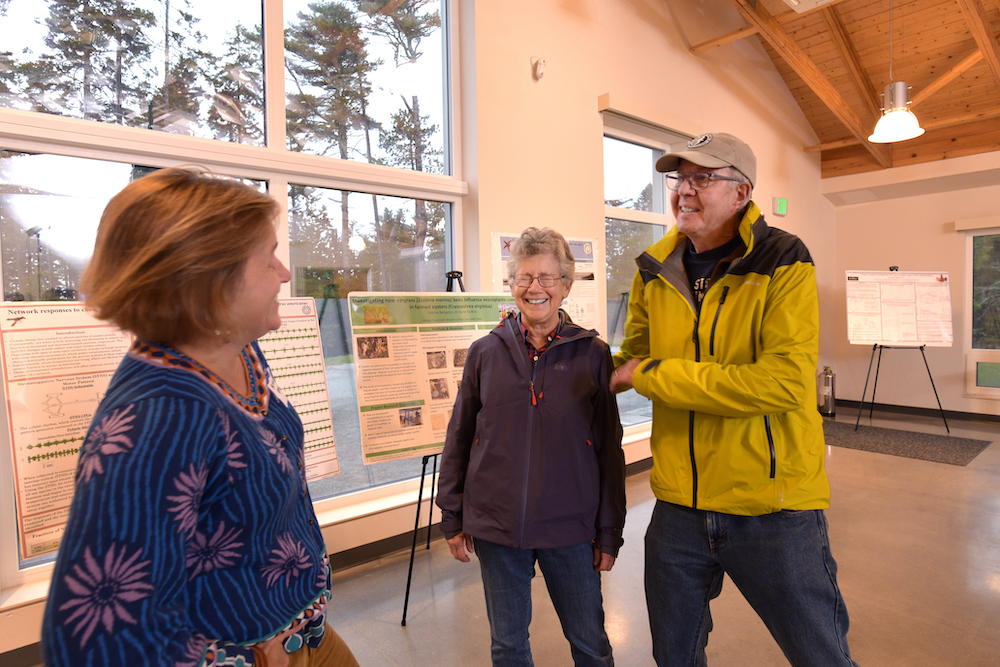 Maya Jaafar Lena '07 brought her family to the open house, driving up from Portland. She was inspired by the research and hopes the expanded facilities will allow for more students, particularly in the arts and humanities, to experience and explore the Maine coast.

"In the past, the (Schiller) Coastal Studies Center has been a bit of a mystery to students who are not directly involved in marine-based research," Lena said.

"The open house was a great opportunity to learn about the research being conducted at Bowdoin, as well as to consider what other opportunities may be possible with the new facilities." 
Center director Holly Parker was thrilled with not only the turnout, but also the conversations she, the SCSC staff, and students had with attendees.

"It was inspiring to welcome so many people to the center and to hear about their enthusiasm to be part of the work we do here to support thriving environments, communities, and economies," Parker said.

"I hope that these conversations are just the first of many that bring together people of all walks to talk about the coastal challenges and opportunities we share."