Published July 25, 2022 by Bowdoin News
Holly Parker Named Schiller Coastal Studies Center Director
Bowdoin College has named Holly Parker director of the newly expanded Schiller Coastal Studies Center (SCSC), the College's 118-acre research facility thirteen miles from the main campus on Casco Bay. Parker begins at Bowdoin on August 22, 2022.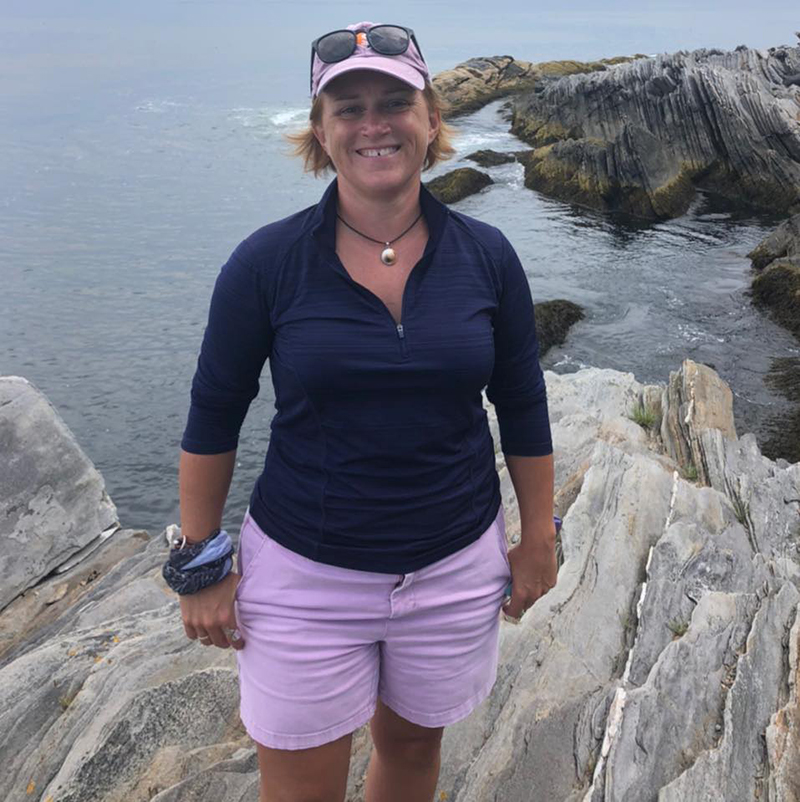 Parker will work with a cross section of the College community, developing, articulating, and advancing a long-term vision for the SCSC by building strong and productive relationships with faculty, staff, and students and with external partners and collaborators from other institutions of higher education, industry, research centers, field stations, and nonprofit organizations.
"We are thrilled to have Holly Parker join us as our next director of the Schiller Coastal Studies Center," said Jennifer Scanlon, senior vice president and dean for academic affairs.

"Her experience in building partnerships in and outside of the academy, thinking about environmental research, stewardship, and sustainability through a range of disciplinary and interdisciplinary perspectives, and, as she put it in her interview, 'opening doors for voices and ideas,' made her an enormously compelling candidate. The search committee found in Holly what we were looking for: a dynamic, inspiring, and collaborative leader."
Parker, an education and research professional with extensive leadership experience in higher education, secondary education, corporate, and nonprofit environments, has spent her career focusing on creating and implementing programs that support the development of an environmentally literate and engaged citizenry, sustainability leaders, and blue economies—the sustainable use of ocean resources for economic growth, improved livelihoods, and jobs while preserving the health of ocean ecosystems. 
She comes to Bowdoin from the University of New England (UNE) where she has held a number of positions since 2015, most recently that of director of UNE North, the university's Institute for North Atlantic Studies, where she was charged with expanding the institute's engagement with university, local, and regional stakeholders and growing its research and program portfolio.

Previously, Parker worked as UNE's associate provost for strategic initiatives and chief innovation strategist.
At Bowdoin Parker will be responsible for developing new initiatives that leverage the SCSC's strengths in the study of the ocean and the environment, invite interdisciplinary engagement by faculty and students, and connect to coastal communities, organizations, and industries.

She will work with faculty across departments to connect curricular offerings on the main campus to the SCSC's resources and facilities and will help further programmatic connections with Bowdoin's Roux Center for the Environment, the John and Lile Gibbons Center for Arctic Studies, and the Bowdoin Scientific Station on Kent Island.

Parker will also be responsible for nurturing an inclusive and intellectually engaging environment that attracts and supports exceptional scholars, researchers, students, and staff and reinforces Bowdoin's commitment to diversity, equity, and inclusion.
Parker received her bachelor's degree at Dartmouth before earning her MEd at Harvard and a PhD in public policy at the Muskie School of Public Service.
Parker has published on the topics of climate change and on the intersection of innovation and its opportunities with governance transformations and societal and ecological transitions along the Gulf of Maine.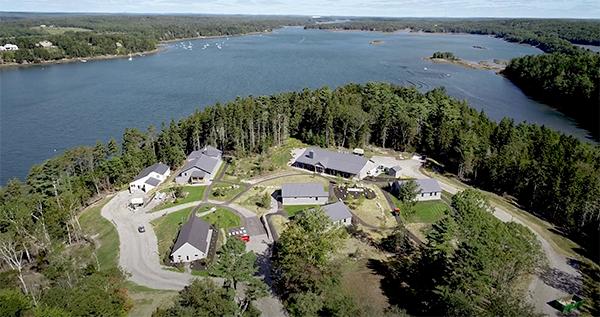 The Schiller Coastal Studies Center is a singular site for teaching, learning, and research particularly with respect to studying the ocean, the environment, and the impact of climate change in the Gulf of Maine. SCSC facilities include a marine laboratory with flowing seawater and a sophisticated experimental seawater system capable of simulating climate change, a fleet of small vessels used for teaching and research, and a 155-foot pier and dock used for science and recreation. The pier supports an array of ocean sensors monitoring water quality in real time, and provides access to the Bowdoin Buoy, a project that allows for continuous monitoring of Harpswell Sound.

This year-round coastal campus also includes a single-story, open-studio terrestrial lab particularly suitable for artistic work, a two-story farmhouse with a small classroom and dedicated computer lab, and hiking trails open to members of the Bowdoin community and the general public; the site is also home to the Bowdoin sailing team. The recent expansion of SCSC, completed in 2021, marks a transformative moment in the history of this site, with the addition of a 4,200-square-foot, state-of-the-art dry laboratory adjacent to the marine laboratory; a 5,000-square-foot living and learning building with a large meeting space, smart classroom, and dining facilities; and three new residential cabins designed to support immersive learning and research, visiting residencies, and community building. The SCSC operates with a talented staff that includes an assistant director, laboratory instructor, research and laboratory support technician, marine operations manager, and caretaker.
She has been a senior representative to the University of the Arctic and a member of the New England Arctic Network steering committee.
In September, she was accepted to the Fulbright Specialist Program, where she engages with other US academics and established professionals for project-based exchanges across the globe.