Published November 15, 2022 by Bowdoin News
Diwali Festival: Lighting Up a Darkening Season
Main Lounge in Moulton Union was alive with color and light Saturday, November 12, as Bowdoin's South Asian Students Association (SASA) hosted its annual Diwali celebration with dinner and dancing.
More than a hundred students gathered to take part in Diwali, also known as the Festival of Lights, one of the most popular Hindu festivals, which is also observed by Sikhs, Jains, and Buddhists.
It's celebrated to offset the darkening season with religious rituals, lights, fireworks, and sweets and symbolizes the triumph of light over darkness and goodness over evil.
Four students—Kavya Doraswamy '24, Bhadra Mishra '24, Khushi Patel '23, and Aadhya Ramineni '23—organized what is said to be the largest Diwali celebration the College has ever held on campus. SASA also invited students from Bates and Colby to attend.
"This was one of the most heartwarming experiences at Bowdoin," said Mishra. "For the first time since being on campus, I felt like my identity as a South Asian student was fully visible and accepted. It was truly beautiful to see everyone celebrating South Asian culture through food, music, dance, and conversations." 


Mishra added, "Being a person of color in Maine, it's very easy to feel isolated and invisible. But having Colby and Bates (students) in the event served as a reminder of the community we have created here in Maine."

"Maine has a small South Asian population so coming together as a community is especially important," said Ramineni, who was effusive with her praise for fellow organizers and other students who made this celebration the biggest and most robust Diwali celebration yet—decorating with flower garlands and rose petals, practicing choreography, having an impromptu fashion show, and eating on the floor to honor the South Asian tradition.

"The success of this grand Diwali celebration is a result of the tight-knit community we've built over the course of the semester, thanks to students who are very invested in the community."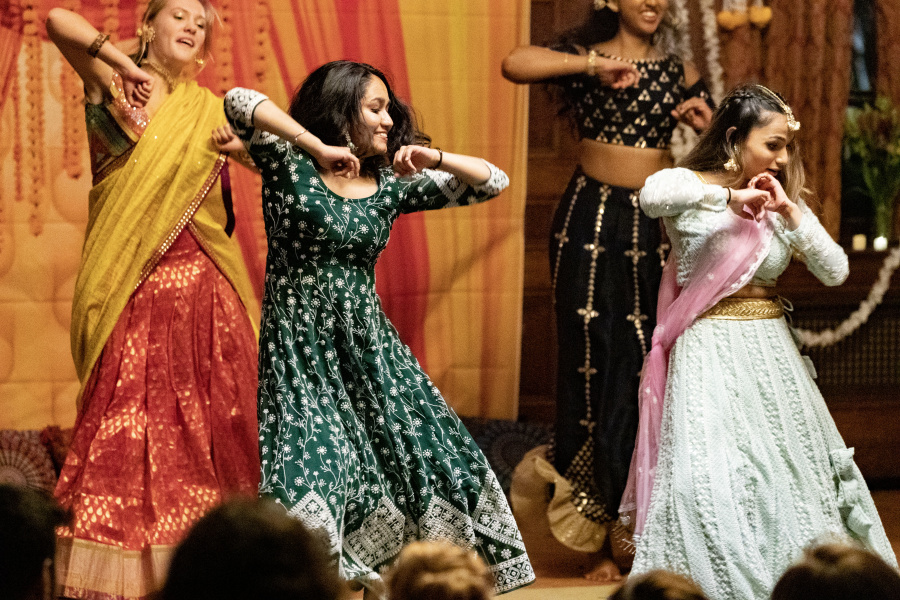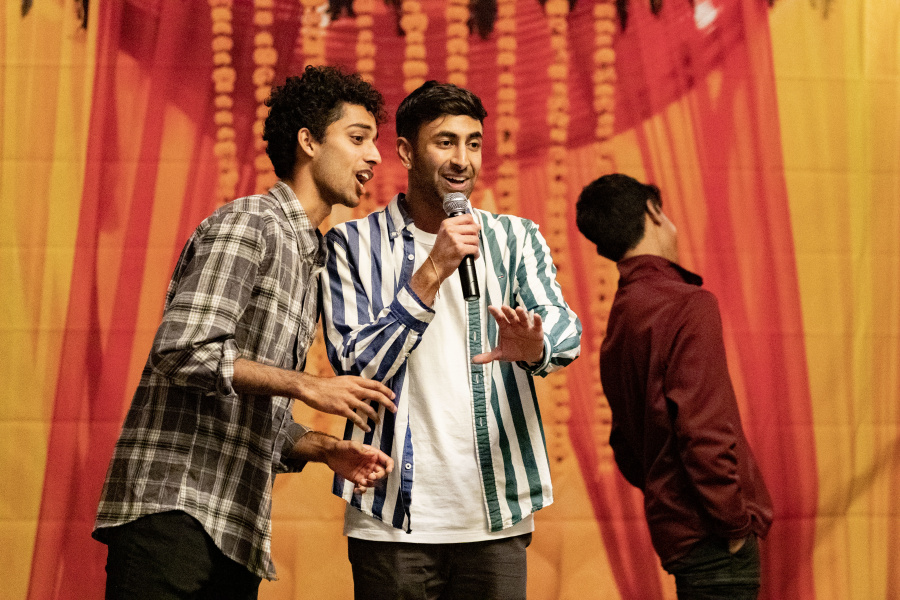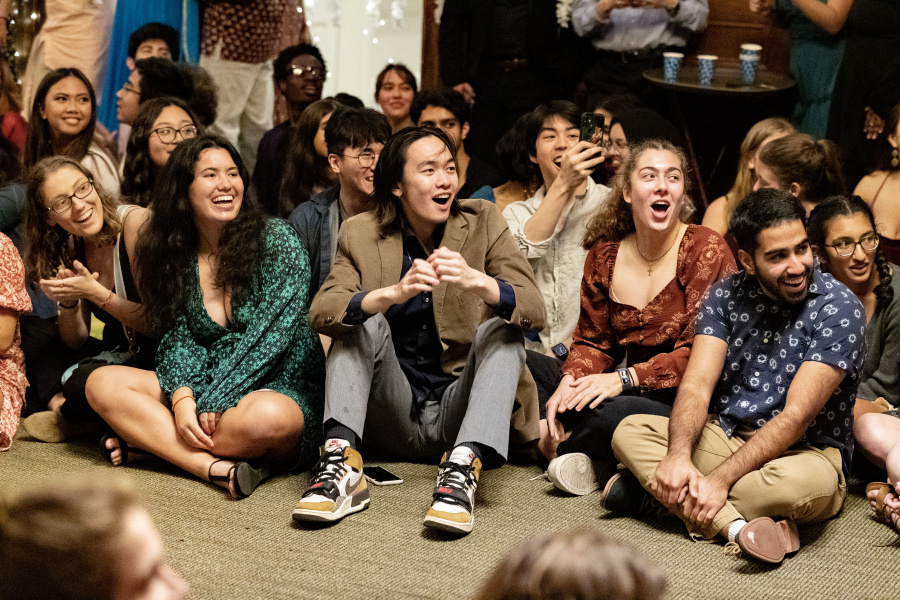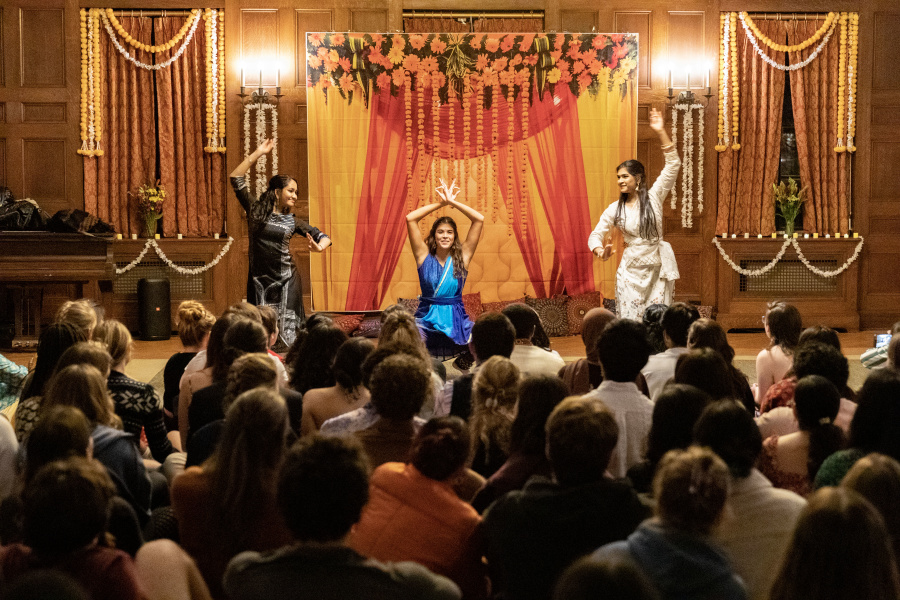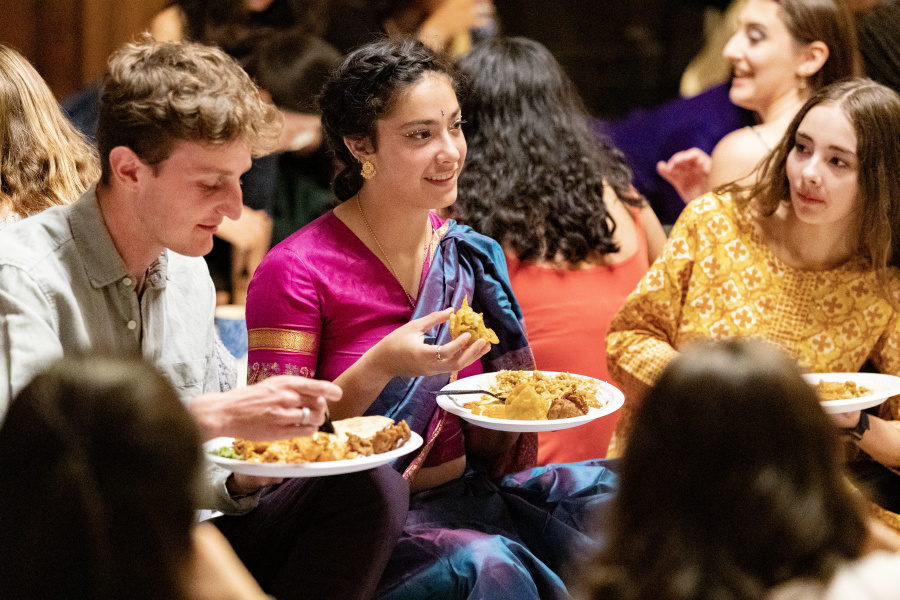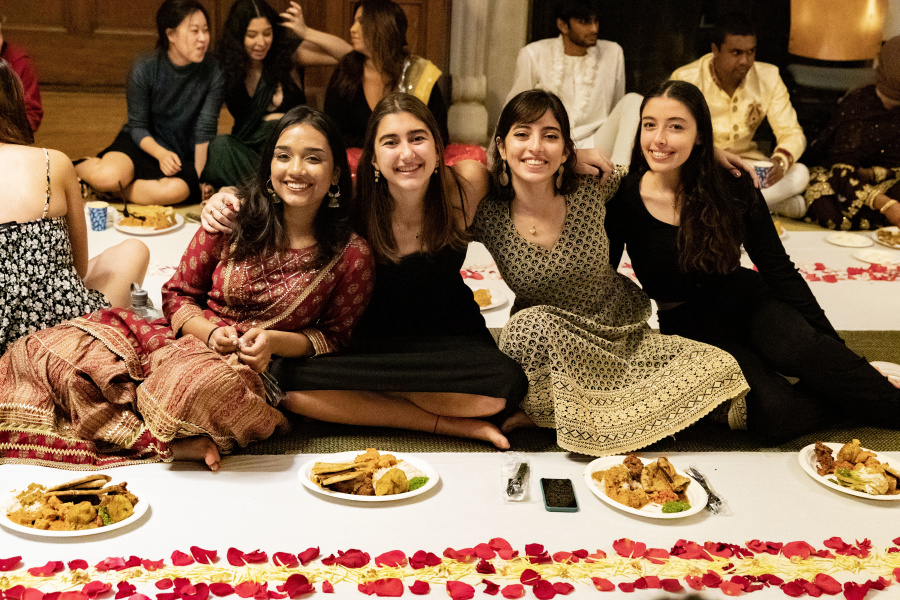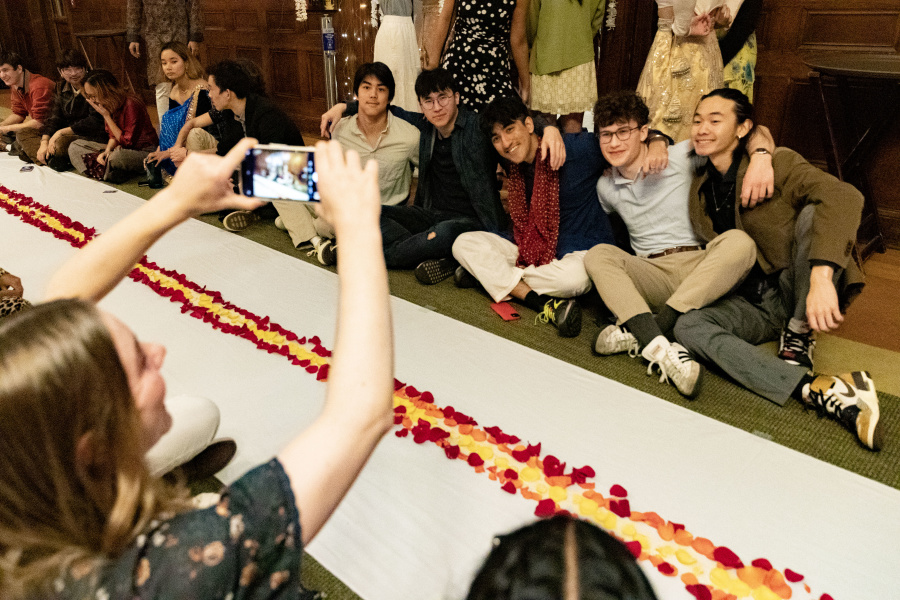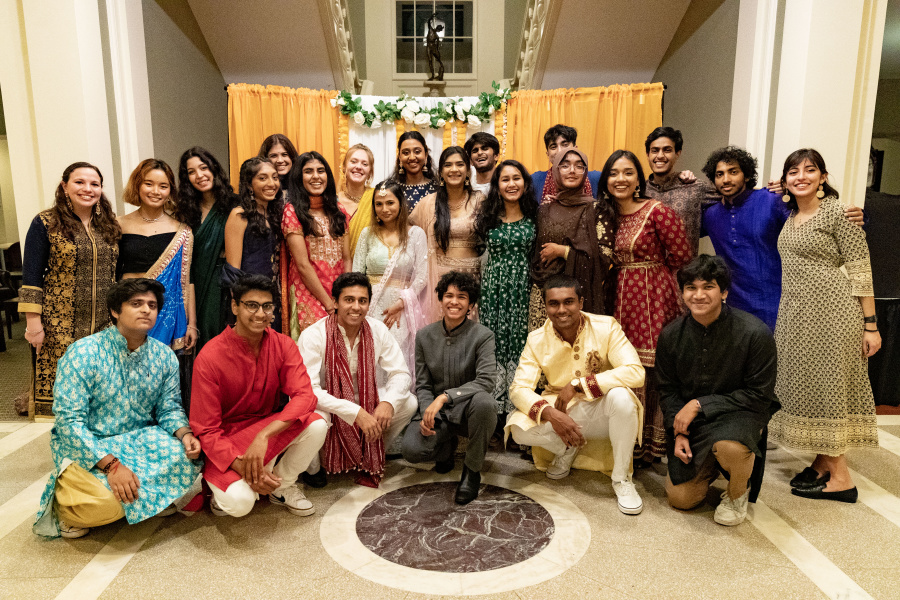 "Students had a blast and they were really happy to be able to share this celebration with the whole campus," said Eduardo Pazos, assistant dean of student affairs for inclusion and diversity and director of the Center for Multicultural Life.
"From the meticulously decorated hall to the carefully practiced dances, the organizers put a great deal of effort into showcasing pride in their ethnic identity, " said Vyjayanthi Selinger, Bowdoin's Stanley F. Druckenmiller Associate Professor of Asian Studies. "All the attendees were eager to share in this cultural celebration with claps and shout-outs. It was incredibly fun. Moulton was almost unrecognizable with all the flowers hanging from the walls. I felt transported to India!"
After dinner and dancing, students lit sparklers outside Moulton, bringing Diwali's light and warmth into the night.