Students Share Intellectual, Creative Endeavors at Symposium
Published by Bowdoin
Each fall, students who pursued research over the summer present an overview of their work at the President's Summer Research Symposium. The event coincides with Family Weekend.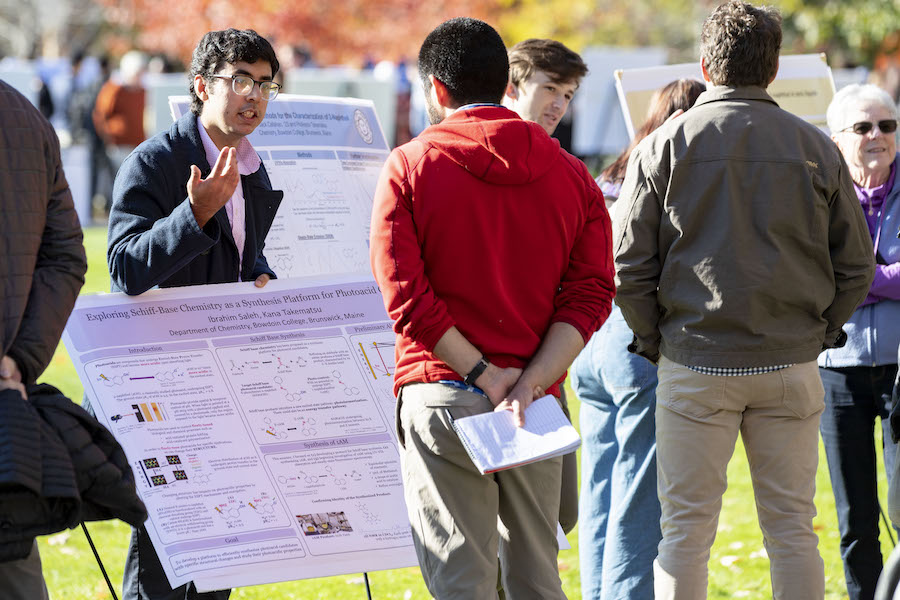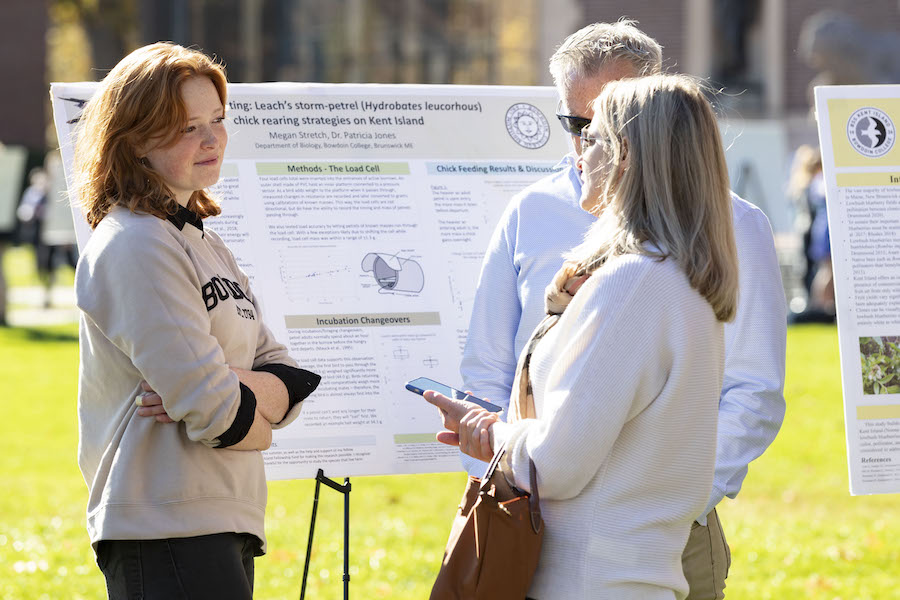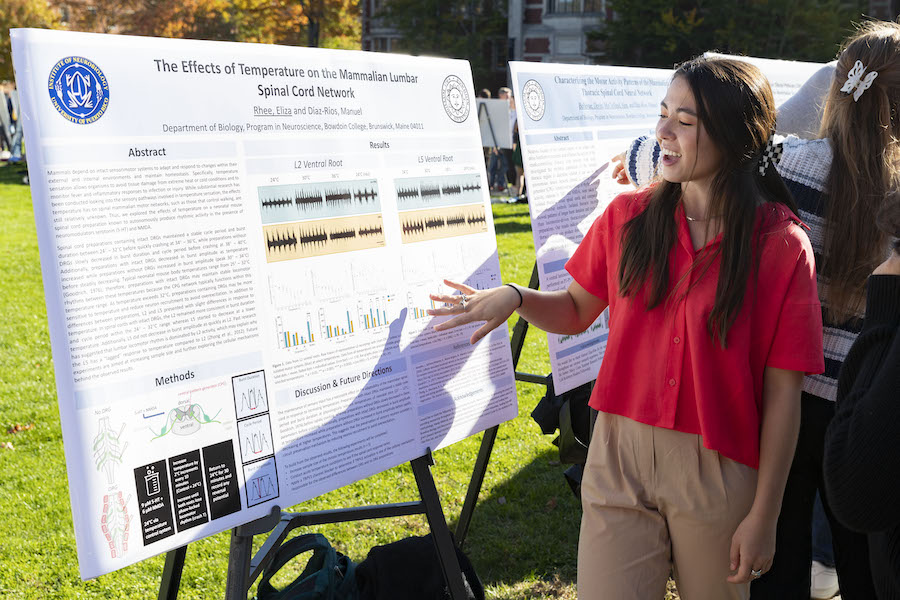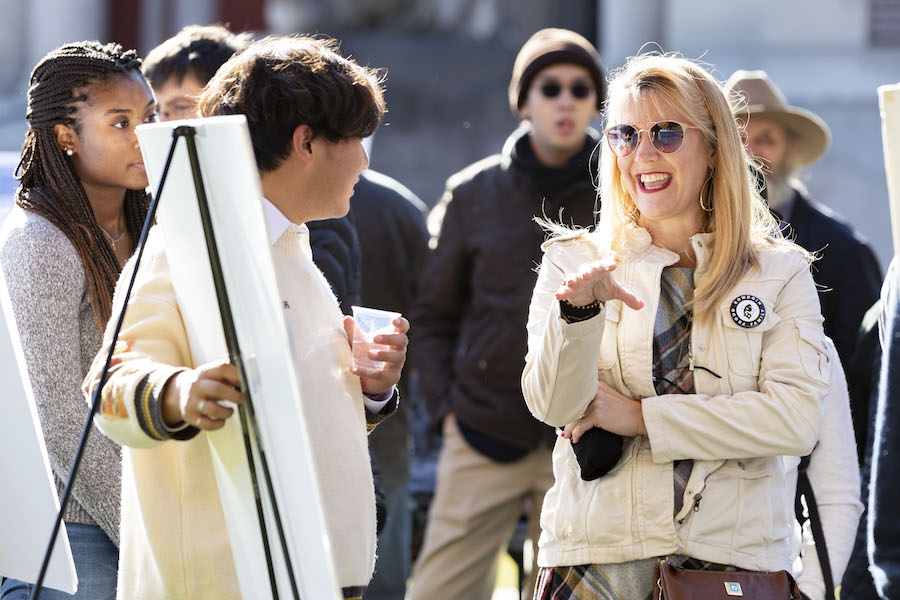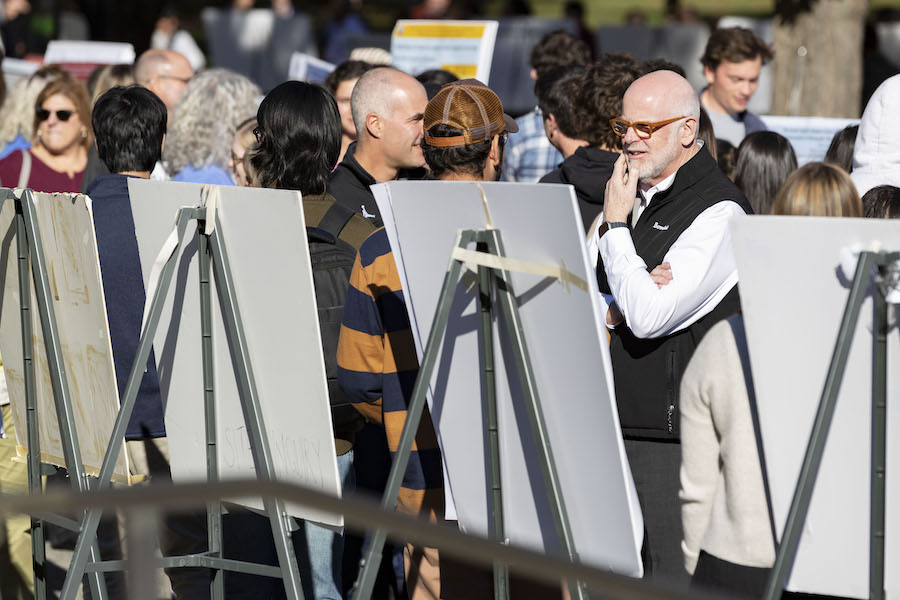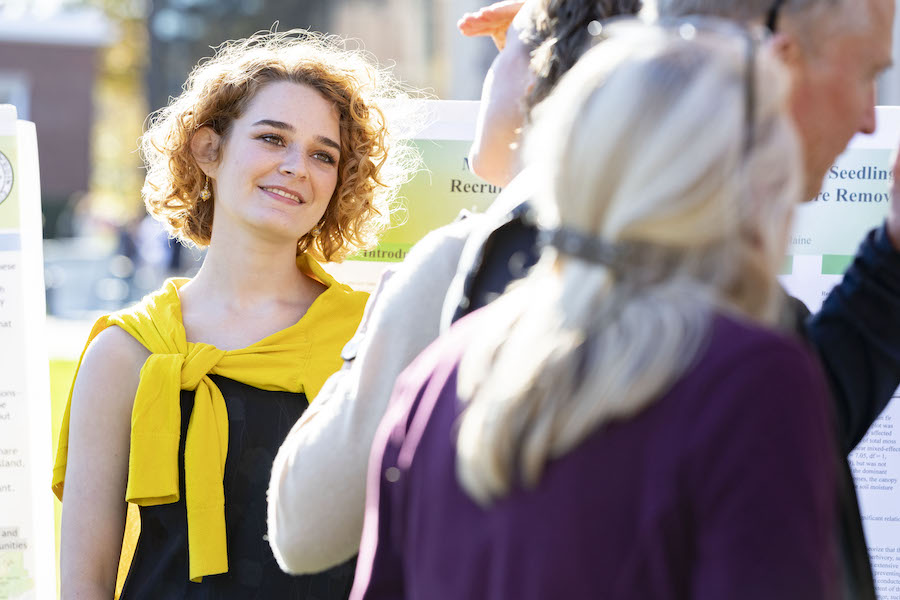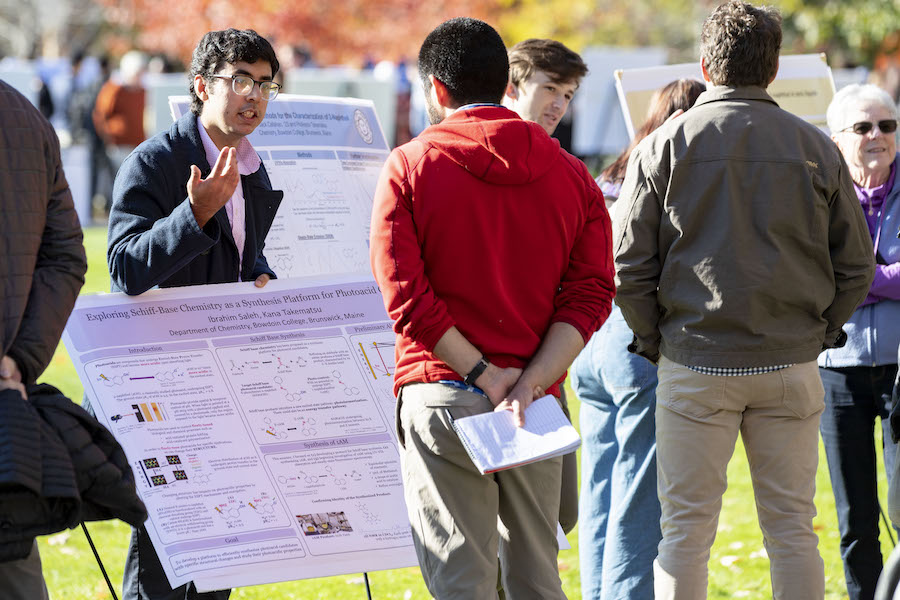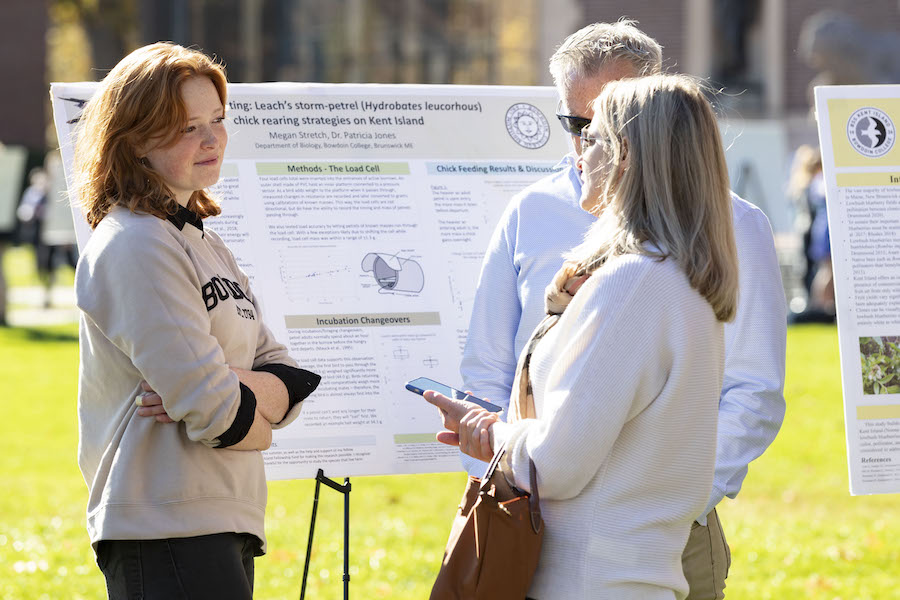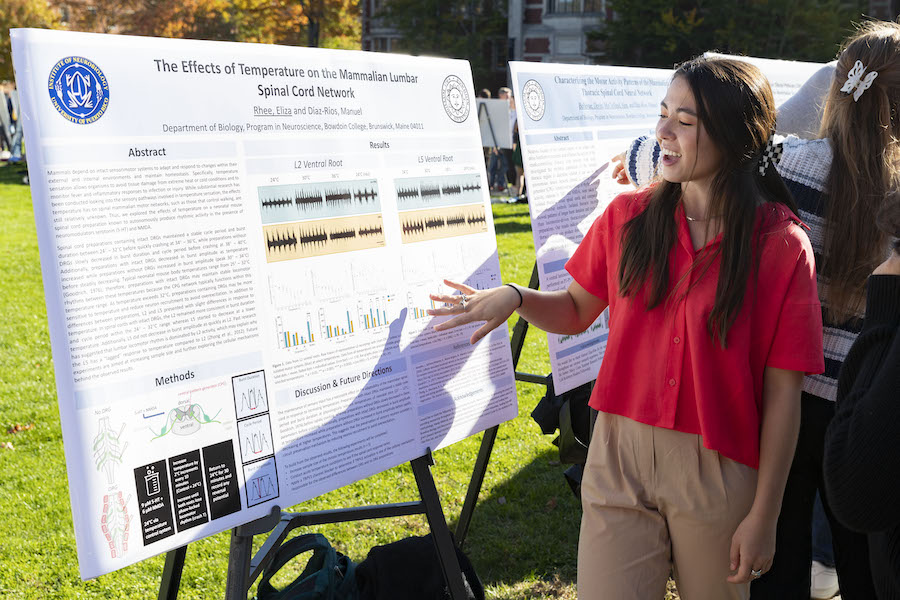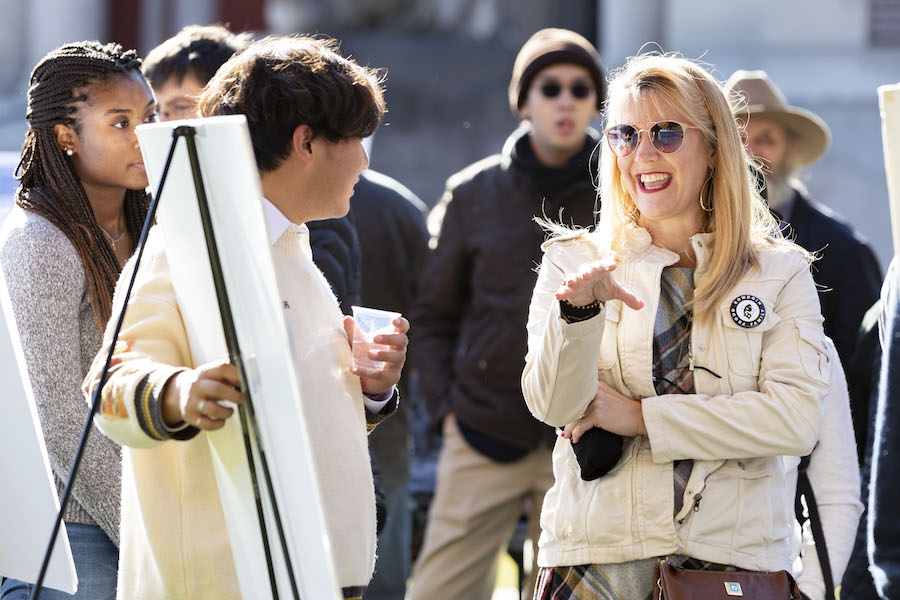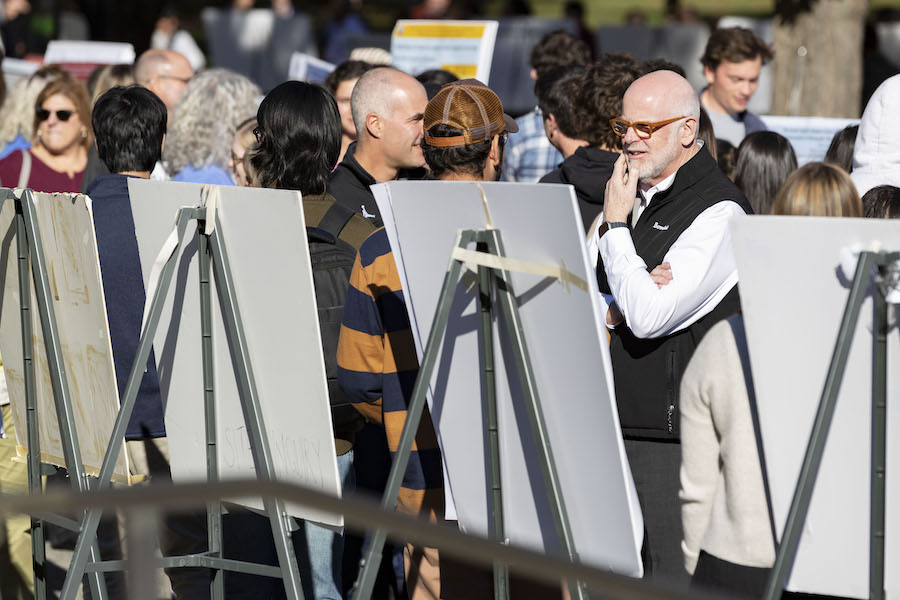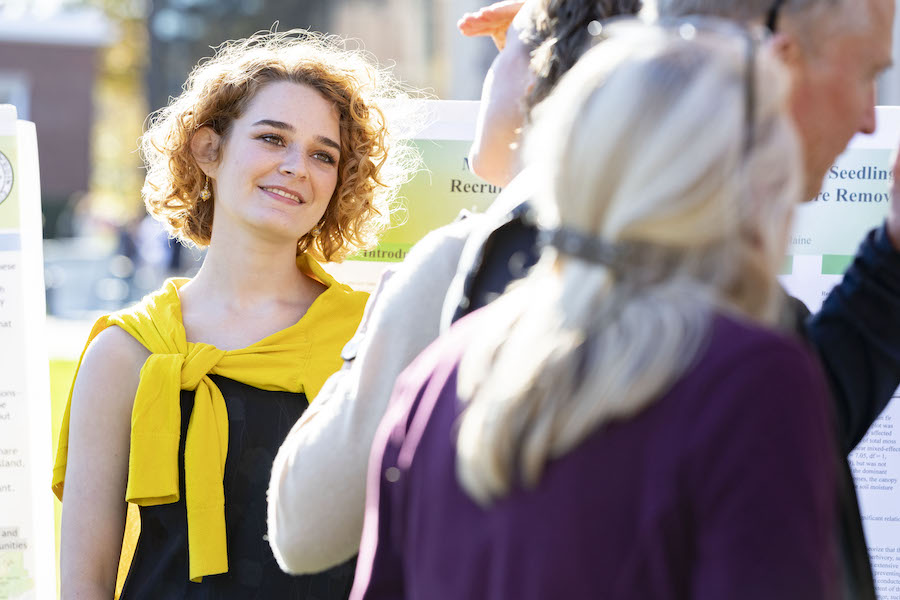 This year, more than 300 students participated in the symposium. Many were funded by Bowdoin fellowships and grants through the office of Student Fellowships and Research.
On Friday afternoon, students standing at their easels circled the quad under a blue autumn sky from 1:30 p.m. to 3:30 p.m., ready to jump into conversaton whenever a curious passer-by had a question. 
President Clayton Rose was one of the attendees stopping most often to listen and learn as students described their projects. Many faculty and staff attended, as well, along with relatives and friends of students.
In the past, Rose has described the fair as representing research that "runs the gamut of the human and intellectual experience," and which often leads to honors projects and "lifelong pursuits" for students.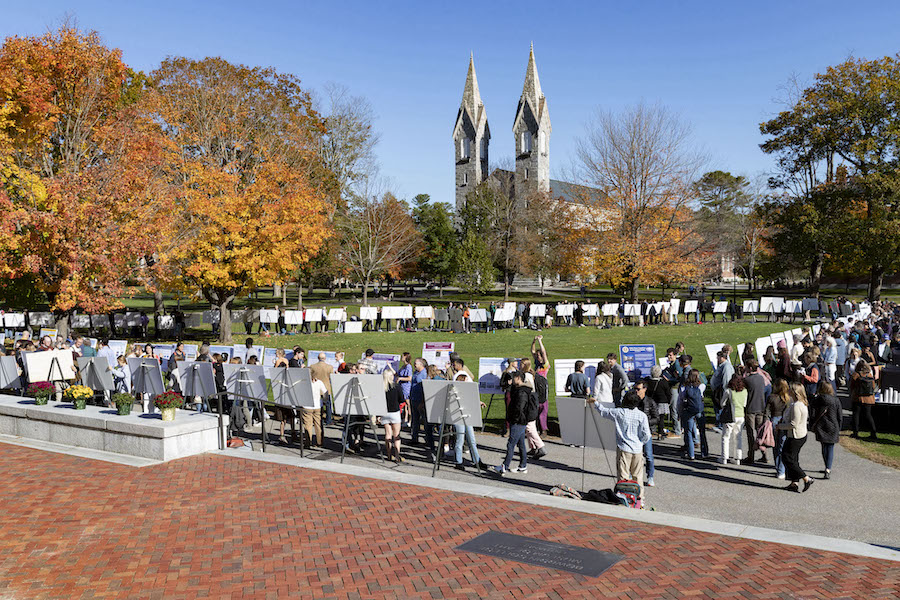 Below is a just a sampling of this year's many projects:
Brady Nichols '24 used their poster to describe collaborating with Wandi Ding of Middle Tennessee State University Computational Science to improve an epidemic model for the West Nile Virus. Nichols is a math and physics major and a biology minor.
Fay O'Donnell '24, a history major and gender, sexuality, and women studies minor, spoke about her work with Maine Boys to Men, a  Portland nonprofit working to prevent sexual violence, male violence, and self-harm.
Sarah Clarke '23, an education and math major, described the research she did with Assistant Professor of Education Alison Miller to help science teachers integrate modeling into their curricula. 
Visual arts major Henry Spritz '23 described his project, which was to research, write, cast, costume, design, shoot, direct, and edit a short film called Palisadia. The movie examines his generation's dependence on escapism through social media and virtual reality.
Safa Salman '23, a chemistry major and history minor, conducted research under the mentorship of Elizabeth Stemmler, Bowdoin's James Stacy Coles Professor of the Natural Sciences, looking at "the detection of neuropeptides in different crabs to understand how differences in diets may impact modulation of the nervous system."
Have fun scrolling through all the students' abstracts, which together offer a meandering and fascinating journey through the liberal arts.