Published July 13, 2022 by Tom Porter
Upward and Onward: Bowdoin's Secures More Federal Funding for College Access Program
For Hannah Alley, this is her chance to give back to the program that helped her. The Calais, Maine, native enrolled in Bowdoin's College's Upward Bound initiative as a high schooler.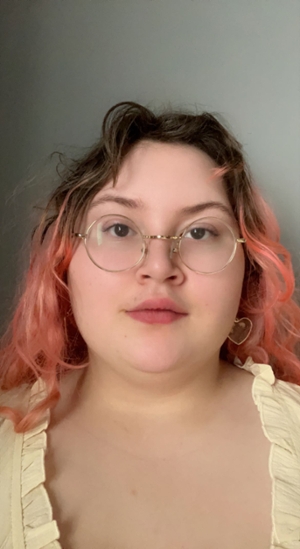 The program helped her gain a place at the University of Maine–Presque Isle, where, as a first-generation college student, she is about to enter her junior year. "It was a really fun experience," she said of the program, "a lot more communal than I expected."
This summer Alley is back at the Upward Bound program as a staff member, working as a logistics coordinator in Washington County, where she's been helping a number of college-bound high schoolers prepare for the next step on the educational ladder.
The program offers tutoring help in many academic subjects as well as providing counseling and education in areas like financial literacy, as college-bound students navigate the financial aid application process.
"Most of the students I work with did not have a parent who attended college, so we provide a lot of support in terms of preparing them personally, as well as academically."
Providing a sense of community is a key part of the program, said Alley, especially with the students from Washington County, a huge rural area where many families live fairly isolated lives. "We help facilitate those sorts of friendship groups," she added.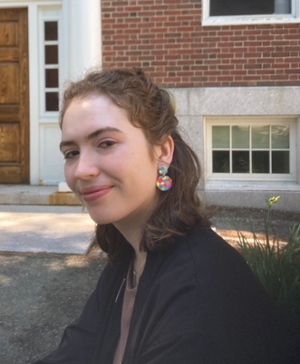 Kayleigh Duggan from Bath, Maine, is another first-gen college student who benefited from Bowdoin's Upward Bound program. Currently an English and dance major at Skidmore College, she has returned to the program to work this summer, working with so-called bridge students, who have just graduated high school and are preparing for college.
"It's pretty wild to think I was in their shoes not long ago, and now I'm helping them," she said. Duggan's role is primarily to assist the students in last-minute preparations.
"We go through checklists and make sure their paperwork is up to date regarding things like COVID vaccines and health insurance. We also do a lot of circle time, sitting around and talking about what the college experience will be like." As a first-generation, low-income college student, Duggan said she would not be where she is without the Upward Bound program.
"I had no idea about college and whether it was right for me, so it's great to be back here helping others in this continuing process."
Upward Bound is a federally funded initiative established in 1965 through the Higher Education Act, the law that launched federal student aid. Bowdoin has been involved in the program from the outset, and it currently offers services to students at eight high schools in Washington County, in the northeast corner of the state, and a further six schools in mid-Maine. There are typically around 170 students—from ninth to twelfth graders—enrolled in the program, and many also take part in an eleven-day-long residential component on the Bowdoin campus.
The program received a funding boost in May, when it was announced that Bowdoin was among six higher education institutions in Maine to be awarded renewed federal funding, ensuring Upward Bound's future for the next five years.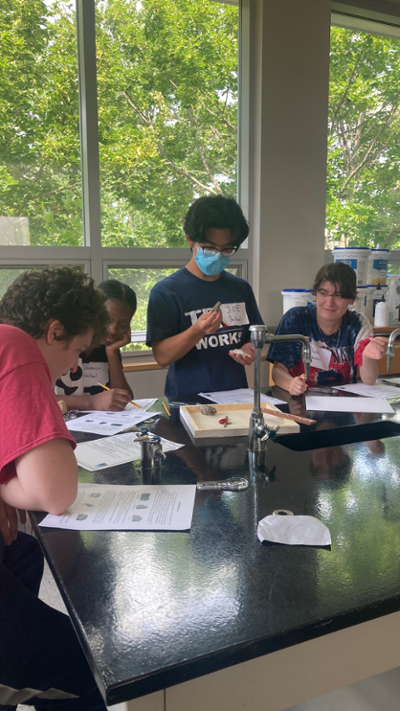 Over that time Bowdoin will receive two grants, worth more than $826,000 annually. One grant will help the eight Washington County high schools, while the other supports students in mid-Maine, including schools in the neighboring communities of Bath, Lewiston, and Lisbon.
"The Bowdoin Upward Bound program is a transformative experience," said Bridget Mullen, who has directed the College's Upward Bound program since 1998. "When students and their families first enroll, they're often uncertain and very wary of the costs of college and the value of higher education. Through the process of learning more about themselves, available opportunities, and scholarships, students discover a wide range of opportunities and their 'best fit' college program."
Some students pursue two-year, career-focused degrees, she explained, while others opt for four-year institutions. Nearly eleven hundred Upward Bound students from Bowdoin have graduated from college, said Mullen, while those enrolled in the program are considered four times more likely to complete a postsecondary degree than their peers.
"Upward Bound is a vehicle for students and families to build skills, self-awareness, and a community of peers and mentors. It's an honor to be a part of the journey with them."