Published November 09, 2021 by Rebecca Goldfine
Happy First-Gen Day!
National First-Generation College Celebration day, on November 8, might not be a well-known holiday, but that didn't stop Bowdoin from marking the occasion with whoopie pies and poutine, music, and friends on Coe Quad.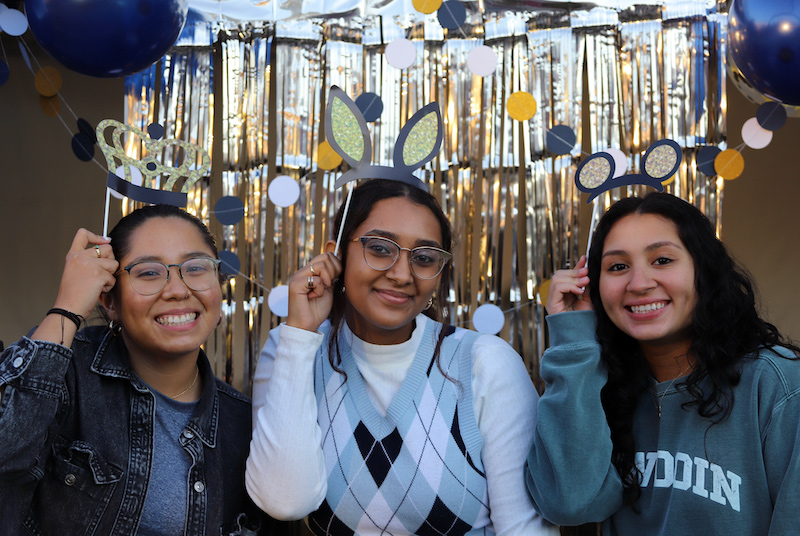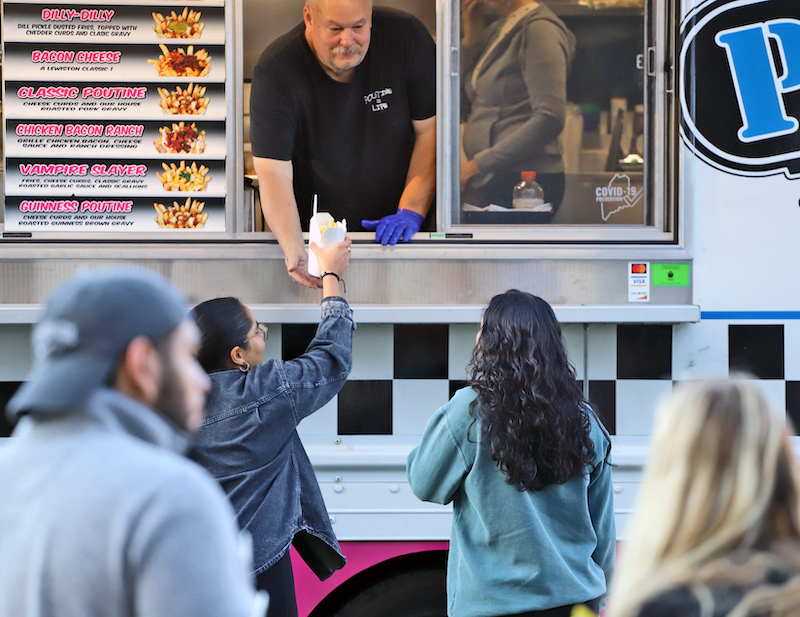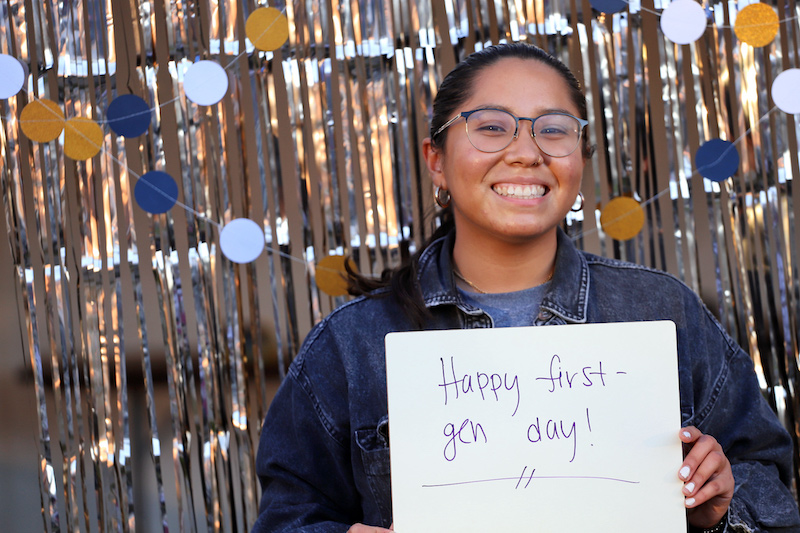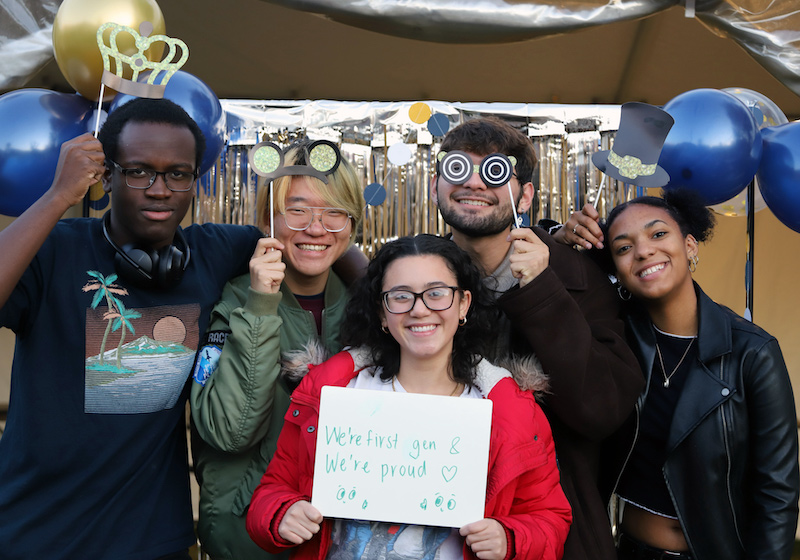 The Center for Multicultural Life, THRIVE, and Upward Bound all pitched in for the party, which was organized by Kyra Green, interim director of the Center for Multicultural Life.
"I feel we need more recognition for our first-gen students," she said, adding that she also wants to show both first-gen students and the College community how many of them are here.
At the moment, 312 Bowdoin students out of 1,948 are first-generation to college (which is defined as a student whose parents don't have bachelor degrees). About seventeen percent of the first-year class is also first-gen. "Not as few as people would think!" Green emphasized.
Holding a party with a food truck, music, and glittery decorations outside on campus helps shine the light on this population of students (and staff and faculty, as well). "The more we're visible, the easier we are for people to imagine," Green added.
Fifty students signed up for the afternoon party. Kalan Lewis, assistant director of THRIVE, said it's important to acknowledge not just the challenges first-generation college students face, but also the attributes they bring to Bowdoin. "First-gen students have a lot of strengths," he said. "They're really resilient."
Isabella Angel '22 agreed with Lewis. "I think it's important for this to be actually celebratory; it's something to be proud of."
Sara Morcos '24 was with two friends—one of whom was first-gen, like her, while the other was not. "For me, it's nice to have a sense of community with other students, so we know we don't have to navigate the college process all on our own," she said. 
Vilma Valera '25 said she had walked over to the party because it was a chance to hang out and have fun on a Monday afternoon. "It's a nice start of the week!" she said. Seeing all the other first-gen students gathered was reassuring for her and her friend Michael Martinez '25, who had joined her.
"For students to get together and see there are many others is important," Martinez said.
"It's nice to know who we all are," Valera said. "We're all striving and making our families proud."
Following the party, several first-year students sat on a panel to discuss the unique experience of being the first in their family to attend and graduate from college. The panelists included Kellie Navarro '23, Troy Greene '22, Ryan Britt '22, Ivana Gutierrez '23, and Arturo Linan-Martinez '23. Claudia Marroquin '06, dean of admissions and student aid, moderated.
Photos by Janie Porche