For the Sake of Honor: Raquel Jaramillo
By Tasha Graff '07 for Bowdoin Magazine
On May 28, for the first time in 217 Commencement Ceremonies, the College presented all of this year's honorary degrees to women as part of its celebration of fifty years of women at the school.
Accomplished across all different fields, these five women inspire not only with their achievements but also with their graciousness, generosity of spirit, and grit. Accepting challenge after challenge, each called upon in her own way to find courage and determination, they all remained, as writer Kenny Moore once put it, "unharmed by victory."
Raquel Jaramillo
Illustrator and best-selling author Raquel Jaramillo—R. J. Palacio to her readers—wrote a "little, quiet book" that launched a Choose Kind movement.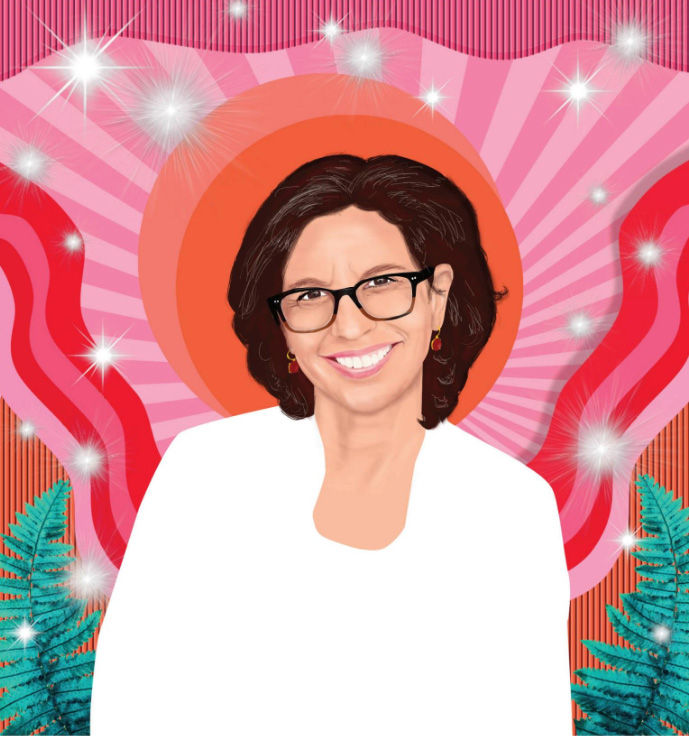 Raquel Jaramillo P'18 is a writer, illustrator, and graphic designer who writes under the pen name R. J. Palacio. Her parents emigrated from Colombia to New York City, and Jaramillo was born in 1963 in Queens, where her parents raised her in a home surrounded by books.
Her mother, formerly part of a literary circle in Baranquilla, Colombia, loved Latin American literature, but was particularly passionate about Oscar Wilde and William Faulkner, and the bedtime stories she read to Jaramillo were the short stories of Oscar Wilde and de Saint-Exupéry's The Little Prince. Her father preferred historical tomes: Marcus Aurelius, Pascal, and Will and Ariel Durant's eleven-volume Story of Civilization. The whole family loved the epics so popular in the 1970s—Clavell's Shogun, Michener's Centennial, and the like. Growing up in that environment, Jaramillo was destined to be a reader, and her mother always told her she would be a writer.
Jaramillo went to elementary school in Flushing, at P.S. 22, and graduated from the Manhattan High School of Art and Design in 1981. She earned her BFA in illustration at the Parsons School of Design in 1985 and spent her junior year studying at the American University of Paris in France. "I'd always sort of toggled back and forth when I was in my late teens and early twenties with 'Do I want to make a living as a writer, or do I want to make a living as an artist?'" she said. "Ultimately, I chose to make a living as a graphic designer because I'm totally fine illustrating someone else's stories, but I didn't want to ever have to be told what to write."
After graduating from Parsons, Jaramillo began her career as a freelance illustrator, publishing her artwork in The New York Times Book Review and The Village Voice. She then took a job as an art assistant at Scribner's, which marked the beginning of a twenty-five-year career in publishing. She left Scribner's for Henry Holt, where in her seventeen years as creative director she was responsible for an estimated one thousand books, including the works of Paul Auster, Salman Rushdie, Louise Erdrich, Hilary Mantel, and many others, before moving to the other side of the table to become editorial director and creative director of children's publishing at Workman Publishing. Along the way, she illustrated classics like Peter Pan and The Night Before Christmas and created board books like Dream, Baby, Dream.
While the world wouldn't know Jaramillo as a writer until her debut middle-grade novel, Wonder, was published (as R. J. Palacio—Palacio being her mother's maiden name) when she was forty-eight, she always wrote for herself. When she was eight and in the third grade, her school newspaper published her poem "The Winged Steed." "I actually have been writing my whole adult life—bits and pieces of novels, lots of stories, and mostly ideas for books, screenplays," said Palacio. "But I never carved out the time I needed to have to follow through on these ideas. I'm so glad that I had all those years to quietly hone the craft."
The idea for Wonder, the story of ten-year-old Auggie Pullman, a boy with a severe facial difference who attends school with other children for the first time as a fifth grader after being homeschooled by his mom, came to Jaramillo after an incident with her own children. "I was in front of an ice cream store with my two sons, and my younger son, who was only three at the time, saw a little girl that had a very significant craniofacial difference. He got a little scared and he started to cry." Jaramillo whisked her boys away quickly so as not to upset the girl and her mother, but she could not stop thinking about what the girl's experience with the world must be and what Jaramillo might have done differently—and compassionately—as a parent. She decided to write.
Jaramillo's only time to do that was in the middle of the night, when her family was asleep. She began to write from midnight until three in the morning and, after a year and a half, she had completed a draft of the novel that would change her life. Wonder not only became an instant bestseller, it also spawned an international Choose Kind movement, with school programs, community reads, and other events that nurture respect, compassion, and civility.
"I really had just set out to write a little book—a quiet, simple book," said Jaramillo. "There are no vampires or wizards. It's really just a book about kindness: the impact of kindness, the choice to be kind."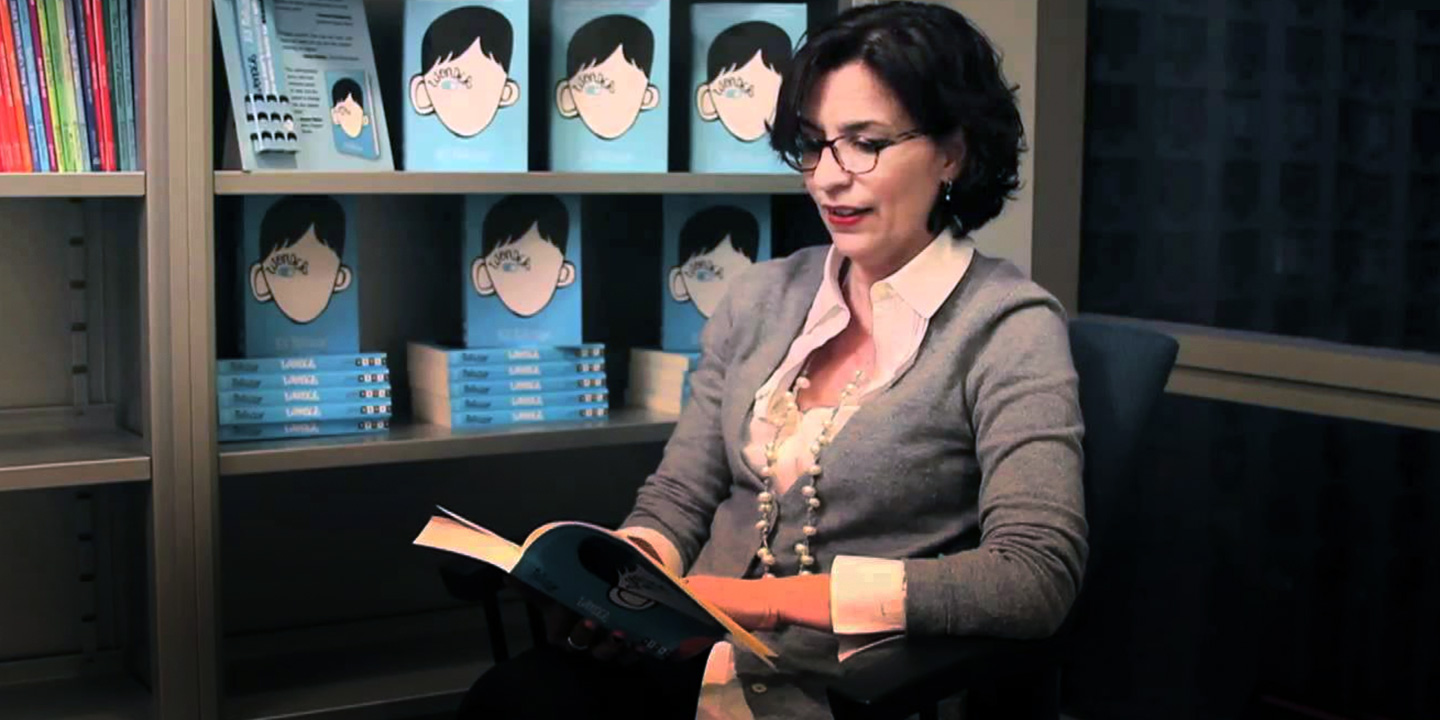 Made into a movie starring Julia Roberts and Owen Wilson in 2017, Wonder has been translated into fifty-five languages and has spent more than nine years on The New York Times bestseller list, with 199 weeks in the number-one spot. Wonder and its companion books, Auggie and Me, We're All Wonders, 365 Days of Wonder, and White Bird, have together sold more than 13 million copies. White Bird, which features the character Julian from Wonder, is set during World War II, and is about Julian's grandmother—then a young Jewish girl hidden by a classmate and his parents in Nazi-occupied France. A film version starring Gillian Anderson and Helen Mirren is set to be released this fall.
Jaramillo describes the reaction to Wonder as "well beyond my wildest dreams—and anyone who knows me knows of my capacity to dream big," but says that it's the reaction of readers that moves her most. It's "the librarians who have taken Auggie Pullman into their hearts and want to share his story with their students... the teachers who share their stories about the intensity of their classroom discussions after their daily Wonder read-aloud...but most of all, it's the kids who have said or written to me, tweeted, or even blogged that reading Wonder made them want to be kinder people. Kids wanting to be kinder people?" she said. "Can it get better than that?"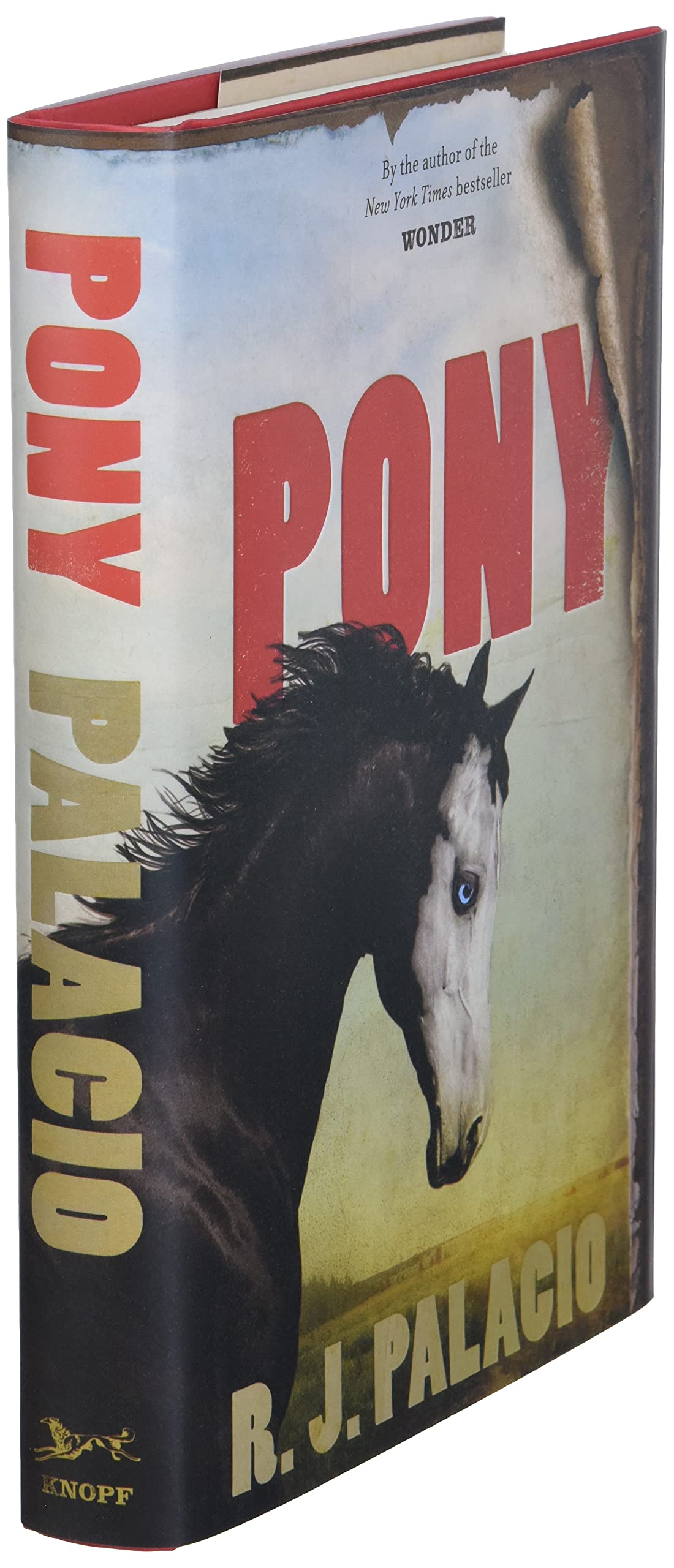 Jaramillo believes in the importance of tackling difficult topics in children's literature. "Children understand and perceive everything," Jaramillo has said. She wants to use her books as a way to spark reflection and conversation about serious topics and about things happening in the world, whether directly to children or to children and adults they see in the news.
"In my mind, the willful ignorance of others is the one thing writers and artists can actually address. Writers and artists can make looking away from hard truths impossible."
Her latest novel, Pony (2021), is her first book with characters set outside of the Wonder universe, and Jaramillo describes it as a "big departure." Set in America of the mid-1800s, Pony is the story of Silas, a twelve-year-old boy on a journey to rescue his father, with a ghost as his companion and a mysterious pony as his guide. The action is gripping, even scary at times, and the book tackles the very big subjects of love and grief. "As a parent," Jaramillo said in an interview, "I take my job as an author for children really seriously because I know that they can't read everything their kids read and they don't want their kids to be traumatized. But challenged is a different thing. A little bit of pushing them to think in terms of the universe and mysteries and accepting big, life things— that's okay."
More than a thousand classrooms are "certified kind" through the Certified Kind Classroom Challenge, and Jaramillo has visited dozens and dozens of them, giving talks and meeting with students and teachers. "I am so impressed by the kids I meet in schools. I'm blown away by their beautiful desire to do good," Jaramillo said. 
"I know that I'm only seeing one side of them during these school visits, which are usually arranged after the kids have read Wonder, so they're perhaps more primed to act a certain way."
But, she says, "I've always thought that most kids are truly noble to their core and that, when given a chance—and a push—nobility can manifest itself in the most surprising times and ways."
---
NEXT: Laurie Gagnon Lachance »
---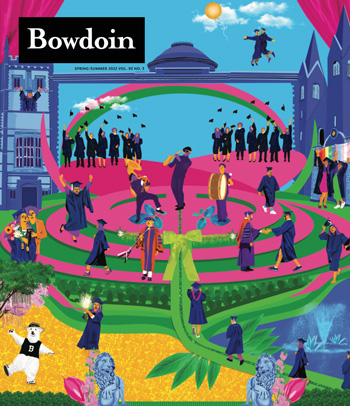 This story first appeared in the Spring/Summer '22 issue of Bowdoin Magazine. Manage your subscription and see other stories from the magazine on the Bowdoin Magazine website.