Published July 07, 2022 by Bowdoin News
Daniel Olds Named Vice President for Alumni Relations
Bowdoin College has named Daniel Olds vice president for alumni relations, a role that is to oversee all aspects of alumni relations for the College and serve as the chief liaison for the Alumni Council. Olds begins his new role at the College on August 15, 2022.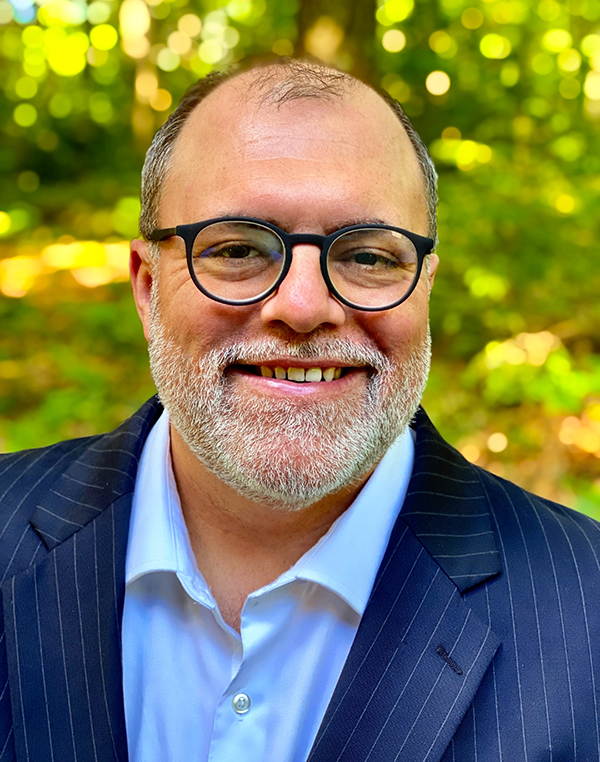 Olds comes to Bowdoin with nearly a quarter century of experience managing key relationships and developing strategic partnerships and programs in support of higher education. As associate vice president for development at Queens University of Charlotte in North Carolina, Olds has overseen the major gift fundraising strategy and staffing in the areas of major gifts, donor relations and stewardship, advancement services, and prospect research.

He previously spent more than five and half years at Colby College, where he was director of alumni experience and networks before becoming assistant vice president of advancement strategy and operations. Earlier in his career, Olds held various roles within the Council on International Educational Exchange (CIEE), most recently as director of alumni and constituent relations.
At Bowdoin, Olds will engage with the College's more than 23,000 alumni through reunions, events, and volunteer leadership opportunities and will be charged with developing new and innovative ways, both in person and virtual, for alumni to connect with one another, with current students, and with college leadership, faculty, and staff for the purpose of deepening relationships, building fruitful networks, and strengthening alumni understanding of and engagement with Bowdoin.
"Dan's experience and demonstrated leadership at the intersection of alumni relations and strategic planning align beautifully with our mission around engagement and our ambition to continue to provide the opportunities our alumni desire to connect with each other and with Bowdoin," said Senior Vice President for Development and Alumni Relations Stephanie Frost.

"Dan is the product of a liberal arts education and is a longtime resident and devotee of the state of Maine, where he counts Bowdoin alumni among his friends and neighbors. We can't wait to officially welcome Dan to Brunswick."
The reimagined vice president of alumni relations position succeeds that of Director of Alumni Relations Rodie Flaherty Lloyd '80, who retired from the College last month following a successful and productive fifteen-year career at Bowdoin.
Olds earned his bachelor's degree at Denison University and a master of public policy and management at the University of Southern Maine's Edmund S. Muskie School of Public Service. He has also pursued a variety of other studies, earning certificates in business administration at the University of Virginia's McIntire School of Business, conflict and alternative dispute resolution at the NYU School of Professional Studies, management development at Harvard's Graduate School of Education, and digital and professional marketing at the Digital Marketing Institute and American Marketing Association.