Published July 08, 2022 by Tom Porter
Bowdoin's Honeycutt Takes Students to Neuroscience Conference in Scotland
Like many of her colleagues, Assistant Professor of Psychology and Neuroscience Jennifer Honeycutt is starting to emerge from the pandemic-induced bubble and get out into the wider world.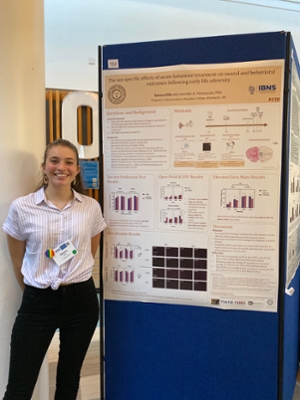 Her recent trip to Scotland, to attend the International Behavioral Neuroscience Society's annual conference, was her first such outing in more than two years. "It was so great to get away and see colleagues from other universities and institutions in person, rather than on a screen, and to bounce ideas off them," said Honeycutt, who chaired a symposium at the event, where she was also a featured speaker.
Accompanying Honeycutt to the conference, held at Glasgow Caledonian University in early June, were three students who have helped with her research into early life adversity, which is done by examining the brains of rats that have experienced caregiver deprivation. Sydney Bonauto '23, Alissa Chen '22, and Seneca Ellis '22 all delivered poster presentations at the conference, with Ellis picking up an award for her project—The Sex-Specific Effects of Acute Ketamine Treatment on Neural and Behavioral Outcomes following Early Life Adversity.
"I had a great experience presenting my poster on DNA methylation as an epigenetic driver underlying anxiety in an early life adversity model," said Chen, who is about to start work as a clinical research coordinator at the Mount Sinai Health System in New York, where she will continue working in behavioral neuroscience, albeit in humans instead of rats. "I met some behavioral neuroscience superstars on this trip and was left awestruck," she added.
Rising senior Bonauto was similarly excited to attend the conference and meet international scholars whose papers she has read. "Networking and presenting my work to them validated my career goals of continuing in neuroscience research beyond Bowdoin," she said. "Attending IBNS gave me a look into what neuroscience research careers are like."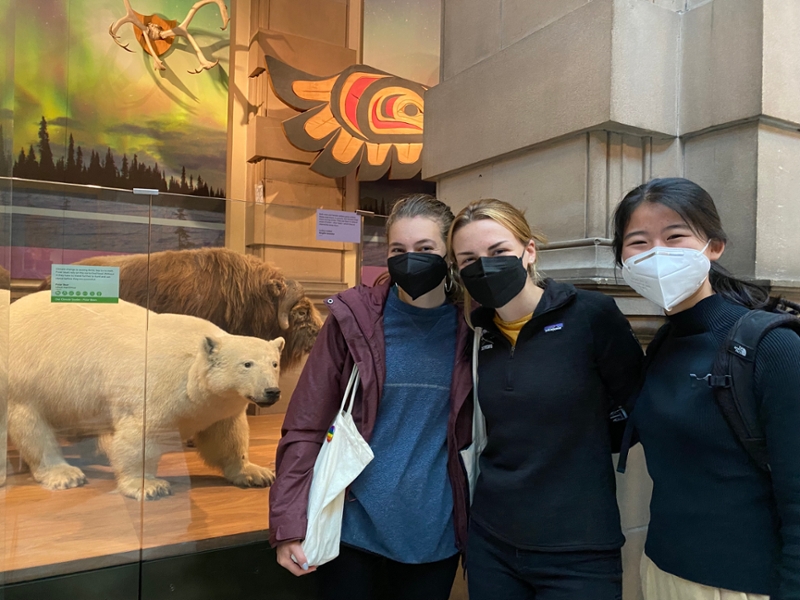 The conference kicked off a busy summer for Honeycutt, who is working with eight undergraduate researchers on four projects, including a Gibbons fellowship and two projects that are funded by the Maine INBRE program. All are looking at the issue of early life adversity through the study of rats, work that could end up helping to treat anxiety and trauma in human beings, she said.
"It really is kind of a niche subfield of behavioral science and a new area for many neuroscientists, which is why it was so great to be able to travel last month and share these ideas with colleagues on the international stage."