Published June 21, 2022 by Bowdoin News
Museum of Art's "At First Light" Explores Maine as an Essential Site of Inspiration for Artists Across Two Centuries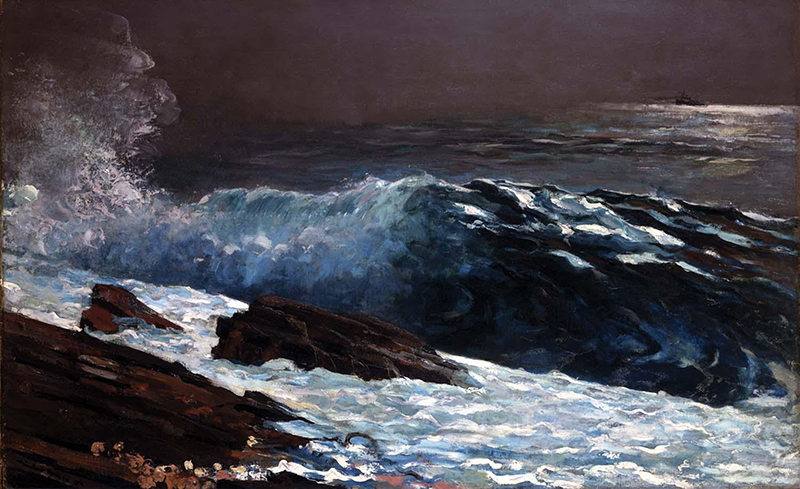 At First Light includes more than a hundred works, including those by such historic acclaimed artists as Berenice Abbott, Lynne Drexler, Marsden Hartley, Winslow Homer, and Andrew Wyeth, as well as living masters Katherine Bradford, Barry Dana, Lois Dodd, Daniel Minter, Richard Tuttle, and William Wegman, to name just a few of the numerous artists whose artistic production has been nurtured in Maine over the course of two centuries.
Together the featured works, which range widely in media, style, and approach, will offer a vivid portrait of Maine while charting its relationship to wider artistic developments in American art.
"To look at Maine's artistic history is also to explore the trajectory of American art more broadly," said Frank Goodyear, codirector of the Bowdoin College Museum of Art.
"Through the more than 100 works featured in At First Light, we will capture the developments and evolutions within creative practice and across an array of communities, with a show that will fully engage our audiences in seeing the vibrant exploration of Maine's artistic traditions and its present-day creative spirit."
At First Light will be installed chronologically, allowing audiences to experience how ideas were communicated to different artists and communities through evolving artistic styles and approaches.

Among the underlying themes is Maine's dramatic landscapes, which will be examined through works such as Thomas Cole's House, Mount Desert, Maine (1844-45), Winslow Homer's Sunlight on the Coast (1890), George Bellow's Green Breaker (1913), Marsden Hartley's After the Storm, Vinalhaven (1938-39), Ashley Bryan's Spruce, Soli Deo Gloria (Skowhegan), (c. 1950), Lois Dodd's Long Cove Quarry (1993), and Abelardo Morell's Rock and Snow (2015).
Other works will evoke the professional occupations that have come to characterize Maine and drive its economy, from tourism, as experienced in Wegman's playful works, to the traditional industries of logging, as depicted by George Hawley Hallowell and Berenice Abbott, and lobstering, as seen through the work of Olive Pierce and Andrew Wyeth.
At First Light will run through November 6, 2022.
Major support for the exhibition and catalogue is provided by the Elizabeth B. G Hamlin Fund, Peter J. Grua '76 and Mary G. O'Connell '76, Robert Freson, the Devonwood Foundation, halley k harrisburg '90 and Michael Rosenfeld, John and Paula Hornbostel P'25, Selina F. Little, the Libra Foundation, the Morton-Kelly Charitable Trust, Steven P. Marrow '83 and Dianne A. Pappas P'21, Eric S. '85 and Svetlana G. Silverman P'19, Lindsay R. '95 and Peter Stavros, Patricia Brown, and the Roy A. Hunt Foundation.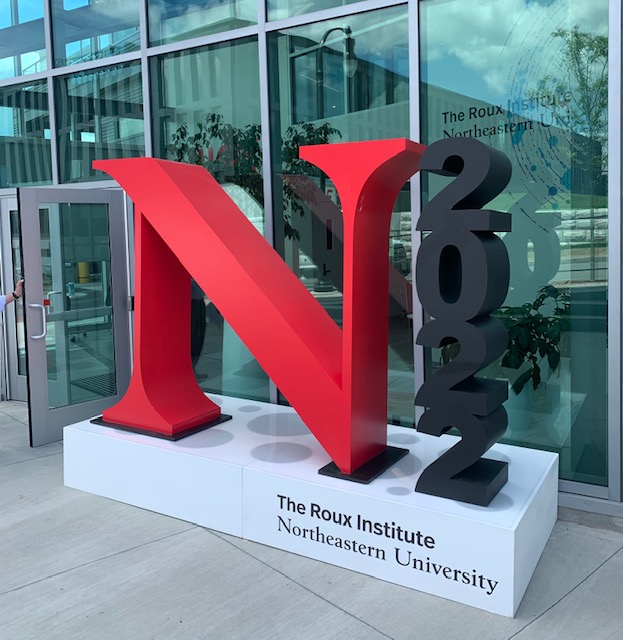 At First Light: Two Centuries of Artists in Maine is sponsored by the Roux Institute.

Designed as an engine of innovation, talent–building, and economic growth for Portland, Maine, and northern New England, the Roux Institute has been leading companies and nonprofit organizations at the table from day one, creating programs that are preparing the workforce to stay agile and thrive in a competitive landscape powered by artificial intelligence.

The Roux Institute also helps entrepreneurs launch businesses focused on and powered by technology, and with its partners is creating an innovation corridor that will stretch from Boston to Portland and beyond. More about the Roux Institute »
Bowdoin shares a long history with David Roux P'14, a former trustee of the College, and his wife, Barbara Roux P'14. The couple's generous gift initiated the Roux Center for the Environment, which was completed in fall 2018.

The Roux Center brings together faculty from across academic disciplines to encourage collaboration and creativity in the teaching and scholarship of the environment and further strengthens Bowdoin's position as a leader in this field of study.
Funded in part by a grant from the Maine Bicentennial Commission. Media partner: Down East magazine.