Published May 19, 2022 by Bowdoin News
Slideshow: Schiller Coastal Studies Center Dedication
The Schiller Coastal Studies Center was officially dedicated on May 12, 2022, following an expansion and renovation project that concluded in late 2020 and that was made possible by a generous gift from Phillip Schiller P'17, a member of the Bowdoin College Board of Trustees, and his wife, Kim Gassett-Schiller P'17.
The couple was on hand at the Harpswell facility, along with President Clayton Rose, Dean for Academic Affairs Jennifer Scanlon, and members of the faculty, staff, and student body, as the center was officially dedicated.
"Phil and Kim are incredibly thoughtful and insightful people, and they care deeply about Bowdoin as an institution, and particularly the future students who will come to Bowdoin and make great use of resources like this one," said President Rose, as he thanked the Schillers for their support and vision for the coastal studies center that bears their name.
"The Schiller Coastal Studies Center is an extraordinary, forward-looking facility that will have a tremendous impact on our College community, the field of coastal studies, and the environment, for generations to come."
Images by Fred Field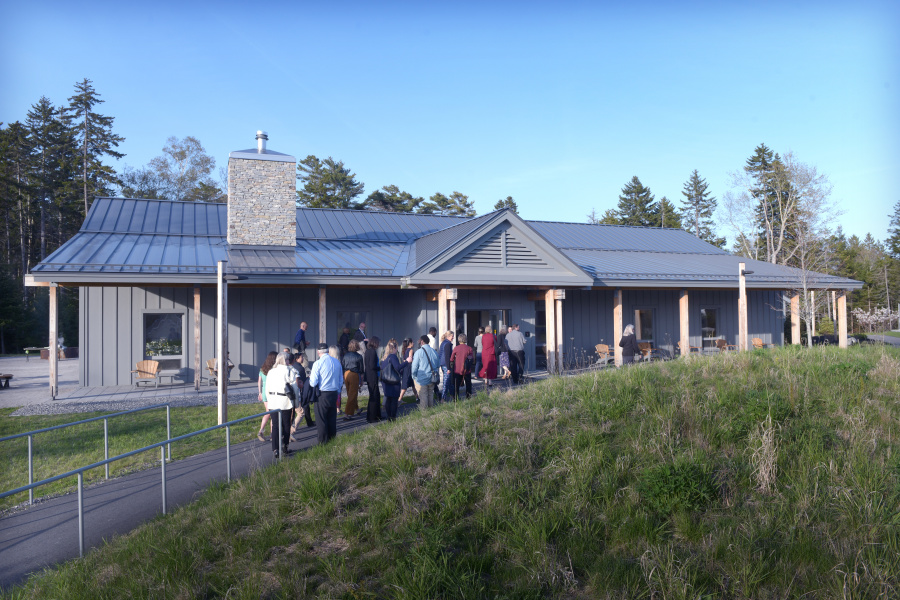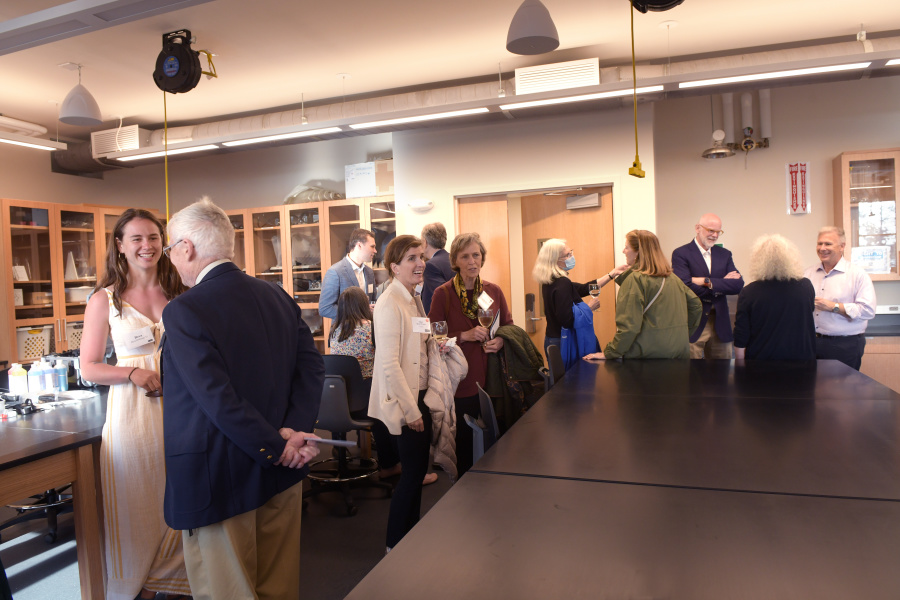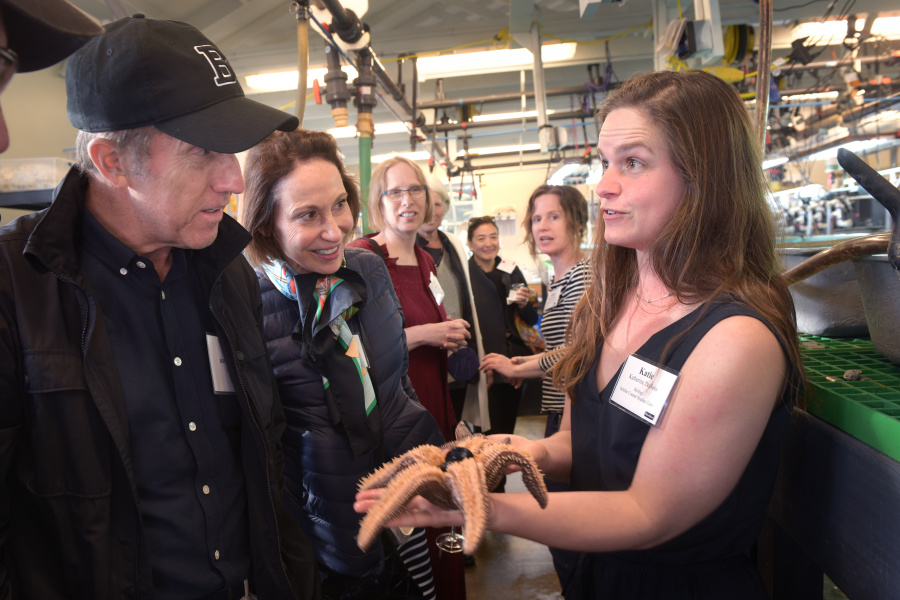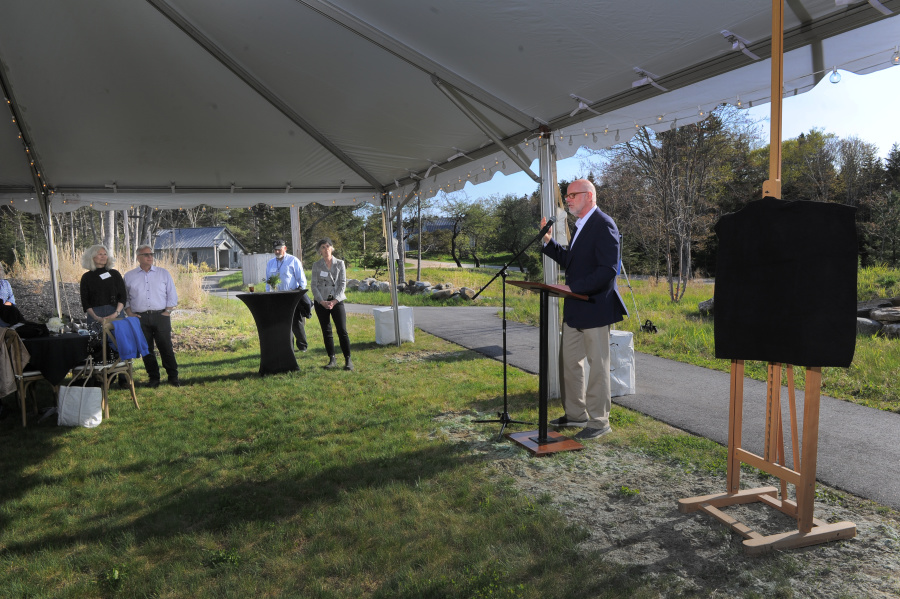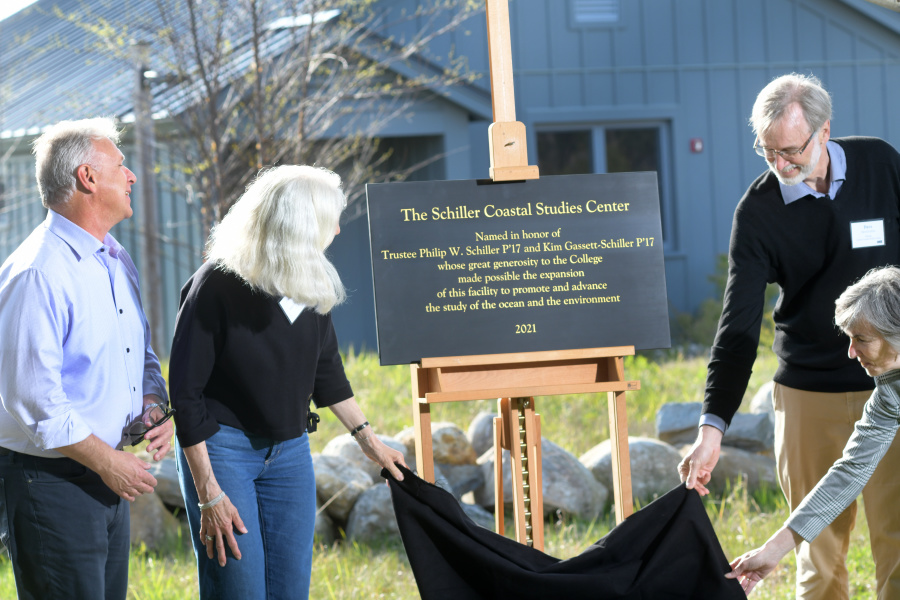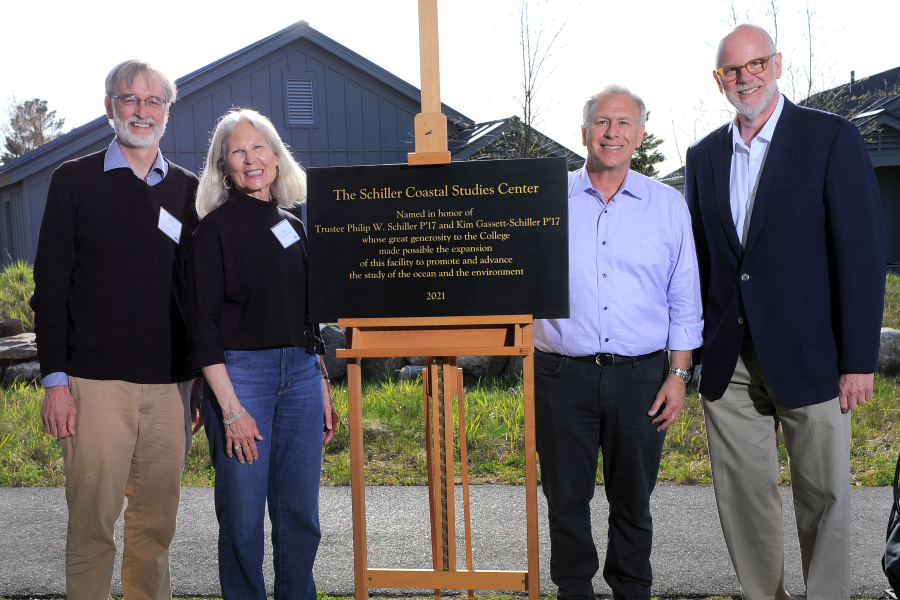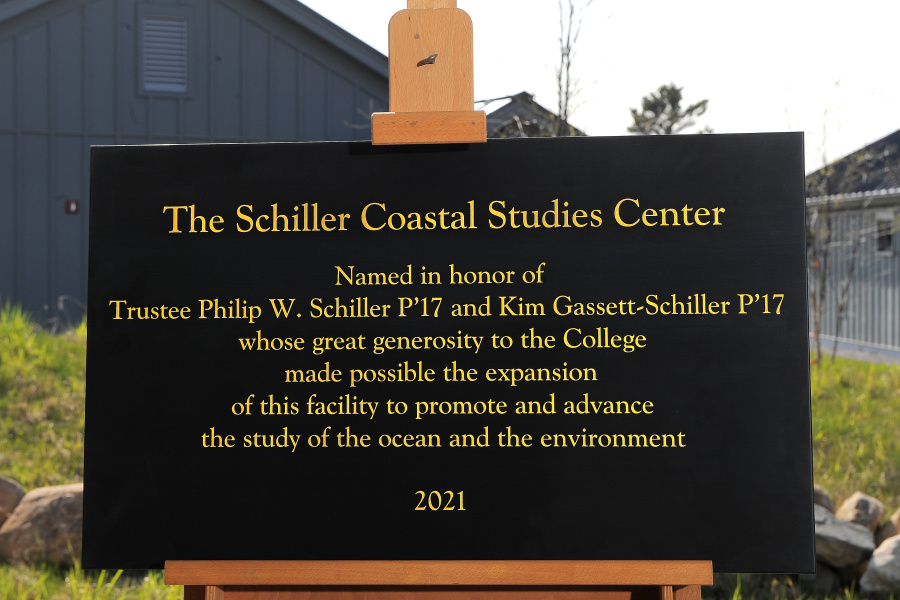 Following the expansion and renovation project, the 118-acre Center now offers an even wider range of possibilities for students and researchers studying the ocean and the environment.
The project included construction of a single-story, 4,200-square-foot dry lab with teaching, research, and preparation lab and support spaces, as well as a single-story, 4,950-square-foot living and learning center (LLC), which provides spaces for classes, conferences, and dining.

The residential component consists of three 1,800-square-foot, six-bedroom cabins, and a 950-square-foot apartment cabin.  
The accessible location and diversity of natural habitats open up a wide range of marine, estuarine, and terrestrial research and teaching possibilities. 
The LLC, cabins, and apartment building were all designed to passive-house standards and the LLC received Passive House Institute US (PHIUS) certification in 2021. The entire center has been recognized by a leading environmental group, the Connecticut Green Building Council, with its 2021 Institutional Merit Award.
Read more about the Schiller Coastal Studies Center and the Schillers.