Published April 08, 2022 by Tom Porter
College Launches Initiative on Race, Racism, and Racial Justice with Four New Endowed Chairs
Bowdoin College will consider scholars and artists from across the academic spectrum for four new endowed chairs whose teaching and research will address race, racism, and racial justice, with a particular focus on the challenges, histories, movements, and artistic and cultural productions of Black communities in the Americas.
The chairs, which are fully funded by donors, are named in honor of four distinguished Black graduates of the College and came about as a result of conversations that took place across the campus in the wake of the George Floyd killing in 2020, said
Senior Vice President and Dean for Academic Affairs Jennifer Scanlon
, who is also the John S. Osterweis Professor of Gender, Sexuality, and Women's Studies.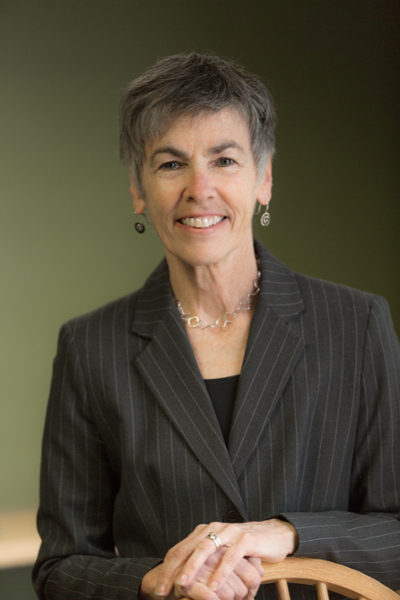 "There was a sense that there had to be a public reckoning with our nation's history of racial injustice—on campus, as everywhere—and that we at Bowdoin needed to do all we could to help our students develop the tools to think through complex problems of race, racism, and racial justice. Although our campus had been engaged in this work for some time, we recognized the need for a renewed, purposeful, and deliberate commitment to the role of education in imagining, exploring, and fostering change."
Scanlon, with President Clayton Rose and Associate Professor of Africana Studies Judith Casselberry, began to meet regularly to discuss potential next steps for Bowdoin College.
"We realized the need to continue to do two things: further diversify our faculty to introduce students to a wider range of role models to help them engage with critical questions and invite new topics and ways of seeing into our curricula," Scanlon said. "We made it our goal to hire four new and distinguished faculty members who would in various ways address those issues."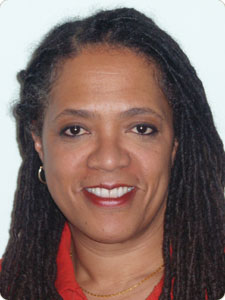 These scholars can be from any discipline, explained Scanlon, but their teaching would help students better understand the challenges facing Black communities, especially those in the Americas and the US, and their presence would help shift us in the direction of greater diversity, equity, and inclusion.
Casselberry and Scanlon enlisted the help of faculty colleagues in an effort to consider what these positions would look like and what themes they would address. "Members of the Curriculum and Educational Policy Committee also got involved as we finessed both the themes and the hiring process," said Scanlon. "Then we established a search committee and eventually narrowed down to three thematic areas within the wider subject of race, racism, and racial justice."
These themes* are not hard and fast rules for applicants to follow, she explained, but areas of interest and talking points to invite in departments and programs across the College—a way of sparking conversation and launching the process by which these four chairs will be filled.
Public Health: This theme invites candidates whose work explores the scientific, social, economic, or political factors that can help us better understand, assess, and improve public health. Potential candidates might consider, for example, how the recognition of racism as a public health crisis can suggest transformations in health care to eliminate disparities in rates of infant and maternal mortality, hypertension, or life expectancy, particularly for Black Americans.

Environmental Justice: This theme invites candidates who explore how environmental challenges might be studied, addressed, and remediated through interdisciplinary and intersectional approaches that center race, racism, and racial justice. Central to this theme is an appreciation of the asymmetrical nature of the impacts of climate change and other forms of environmental destruction, which disproportionately affects poor and Black communities who face increasing threats to housing, economic opportunity, and health.

Belonging, Citizenship, and Freedom: This theme invites candidates whose work helps us to better understand and intervene in the human tendency to create categories, boundaries, and hierarchies of belonging. Potential candidates might explore the myths, scientific theories, or hegemonic discourses that have determined community membership and the ways in which Black communities, in particular, are both affected by and responding to notions of belonging, citizenship, and freedom.
The decision was made to launch a cluster hiring initiative rather than recruit each position separately. "We've never taken an approach quite like this before," said Scanlon. Cluster hiring is a relatively new practice in the academic world where several faculty members are hired at once across multiple departments to promote interdisciplinary collaboration and to boost faculty diversity.
Casselberry is hopeful this initiative will be "phase one of a bigger project," as similar cluster hiring efforts are launched in the future celebrating alumni from other historically excluded groups, such as Asian American, Indigenous, and Latinx. "If an institution wants to really make impactful shifts in the composition of its faculty, as well as the areas of scholarship that the curriculum is missing, it's really effective to bring in more than one person because it increases the visibility and the significance of the work," said Casselberry, who has been involved in the search process since the early stages. "This cluster hire should also create a true sense of community, of being in a cohort, among the folks who are coming in. They may be from different disciplines, but their research areas should overlap and speak to each other."
"We are very excited to be part of this opportunity to enrich our curriculum," said Professor of Economics Guillermo Herrera, cochair with Associate Professor of Romance Languages and Literatures Margaret Boyle of the selection committee, which is comprised of faculty across several disciplines (Associate Professor of Africana Studies Judith Casselberry, Sarah and James Bowdoin Professor of Digital and Computational Studies Eric Chown, Linnean Professor of Biology and Biochemistry Bruce Kohorn, Associate Professor of Religion and Associate Dean for Academic Affairs Elizabeth Pritchard, Geoffrey Canada Associate Professor of Africana Studies and History Brian Purnell). 
Additional search committee members will join this work in the fall semester (Associate Professor of Dance Aretha Aoki and Associate Professor of Chemistry and Biochemistry Kana Takematsu).
"These hires will complement other things we are already doing at the institutional and departmental levels to make Bowdoin accessible and relevant to a wider group of students and faculty. At this point," added Herrera, "our selection criteria are very broad: the candidates should exhibit excellence in scholarship and teaching, with an ability to energize the campus with regard to the mandate of the position."
The committee has begun to hold open meetings with faculty and meetings with individual departments and programs.
The College will begin to post ads for these positions in the academic press over the summer, with the goal of beginning the process of hiring the new endowed chairs in the 2022–2023 academic year.
---
This piece was edited September 13, 2022 to reflect recent faculty promotions and updated titles.
Matthew D. Branche '49, MD, overseer emeritus, the first Black student to serve as class president at Bowdoin and to be pledged by a chapter of a national fraternity with a membership policy of racial exclusion.

Iris W. Davis '78, a student leader in the early days of coeducation at Bowdoin, an outstanding athlete, trustee of the College, environmental scientist, and policy leader in Massachusetts.

Rasuli Lewis '73, a founder and leader—with Geoffrey Canada '74, H'07 and current Bowdoin Trustee George Khaldun '73—of the Harlem Children's Zone, and one of the creators of the Peace March and a leader of the Peacemakers program.

Frederic Morrow '30, H'70, the first Black person to hold an executive position in the White House and a civil rights advocate, author, and business leader.