Published March 04, 2022 by Bowdoin News
Broadcasting DExC: President Rose Talks Digital Excellence Commitment on Bloomberg Radio
Bloomberg Radio invited President Clayton Rose to engage in a live conversation about the College's recently announced Digital Excellence Commitment (DExC) on the global network's daily Bloomberg Businessweek program.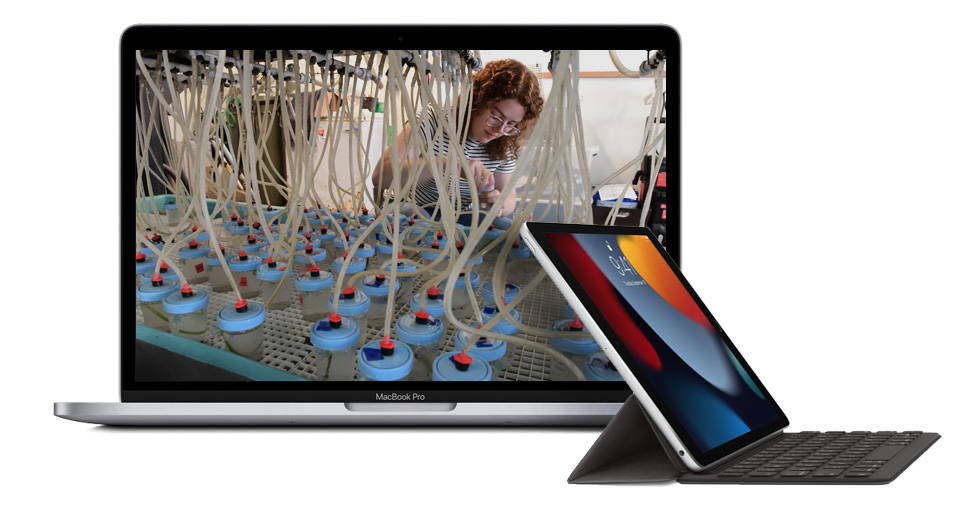 DExC will provide every current student and all future students with a suite of the latest Apple technology and access to a full range of course-specific software designed to advance learning, inspire innovative teaching, and create digital equity across the student body in the use of tools essential for success in the twenty-first century. 
President Rose spoke about how issues of equity and access are central to Bowdoin's mission and about the importance of technology in preparing students for the digital world.
DExC will build on the success of Bowdoin's iPad Initiative by equipping all students with a 13-inch MacBook Pro powered by M1, an iPad mini, and an Apple Pencil, along with access to software used across the range of courses at the College, beginning in fall 2022.