Published March 29, 2022 by Rebecca Goldfine
All Four Finalists Win Goldwater Scholarships
The four junior recipients—Clara Benadon '23, Seamus Frey '23, Ari Geisler '23, and Kellie Navarro '23—are among 417 undergraduates selected as 2022 Goldwater Scholars, out of a pool of 1,242 students nominated by 433 institutions. 
The Goldwater Scholarship, established by Congress in 1986 to honor Senator Barry Goldwater (1909-1998), supports college sophomores and juniors who show promise in the natural sciences, engineering, and math. It provides up to $7,500 in undergraduate tuition support.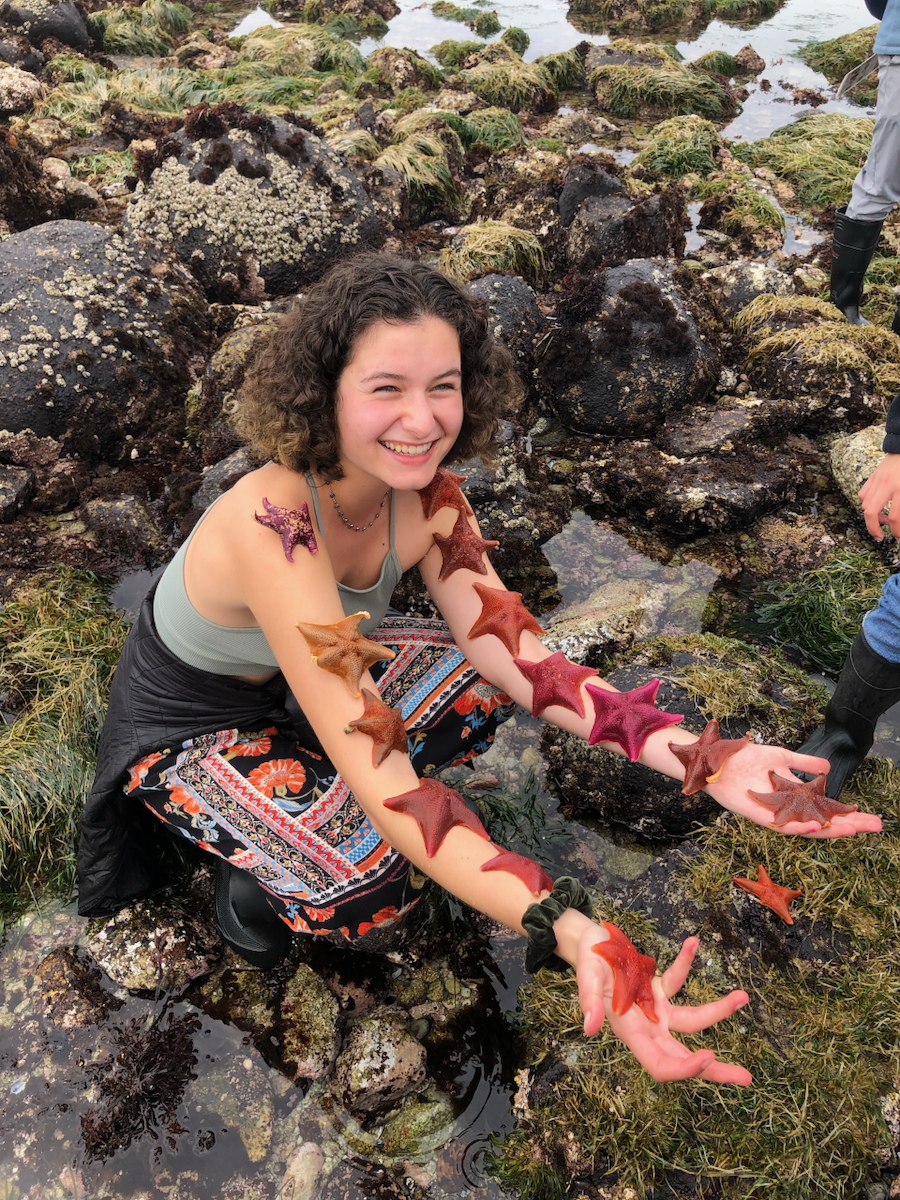 Major: Biology
Minor: Mathematics
Educational goals: To obtain a PhD in marine biology with a focus on community ecology, and to use mathematical models to study ecosystem structure in rapidly changing environments.
Professional aspirations: "I aim to research how organisms interact with their ever-changing world in order to slow the rate of further environmental harm. Research is a beautiful opportunity to combine my training in biology and math to champion a future that reciprocally benefits humans and the environment."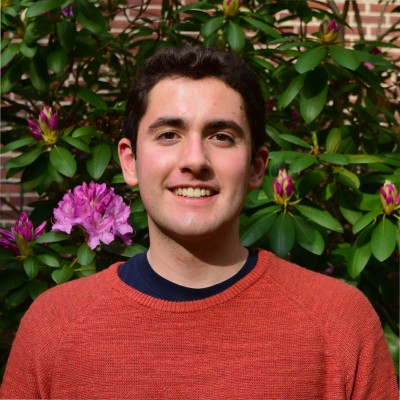 Majors: Chemistry, Government and Legal Studies 
Educational goals: To obtain a PhD in environmental chemistry and to research atmospheric chemistry.
Professional aspirations: "I hope to teach at a university level, conducting research and communicating environmental chemistry concepts to new generations of students, [especially helping] those individuals who might not feel like college is right for them, or who feel overwhelmed, find a way to thrive."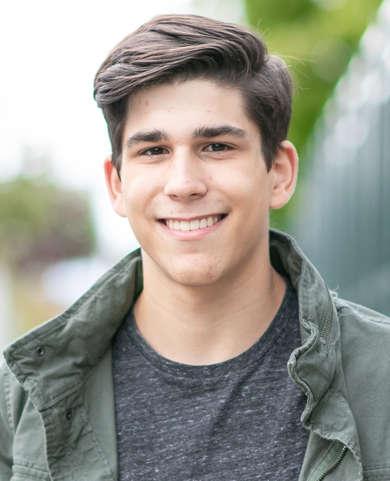 Major: Chemical Physics, Mathematics
Educational goals: To obtain a PhD in chemical physics, focusing on computational methods, and conduct research on protein biophysics.
Professional aspirations: "My career goals are motivated by my desire to positively impact two global problems that are important to me: human disease and climate change. The physical and mathematical characterization of biomolecules is rich with opportunities for innovation in biomedicine and climate science. I aspire to undertake projects such as developing programmable therapeutics and creating bio-inspired designs for CO2 capture."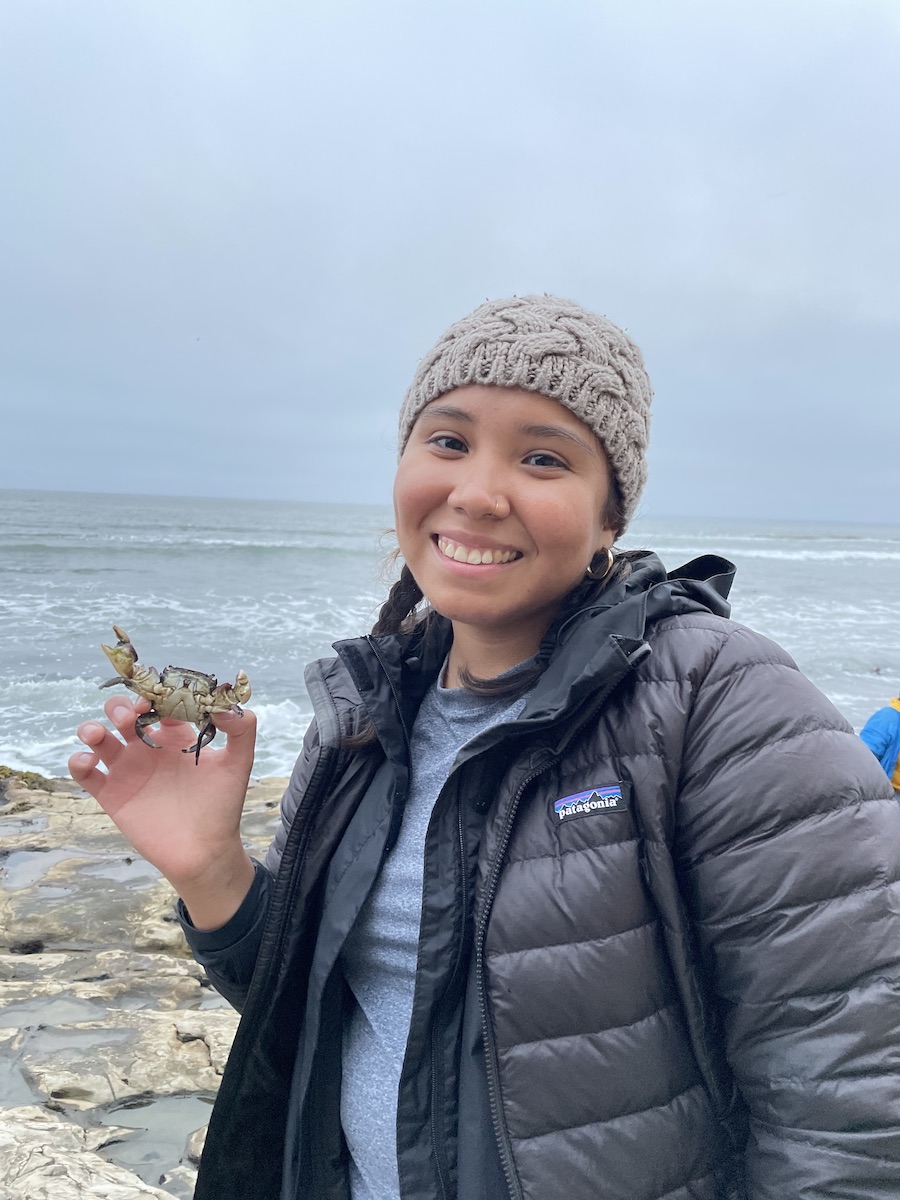 Majors: Environmental studies, Biology
Educational goals: To obtain a PhD in marine biology and molecular ecology, conduct collaborative marine biology research exploring resilience to climate change, increase access to the marine sciences for students of color through environmental education, and help inform policy solutions.
Professional aspirations: "I am interested in exploring resilience to climate change in vulnerable coastal ecosystems by using physiology, molecular ecology, and genomics techniques. My vision is to use my research and effective science communication to drive policy and applied solutions that protect deteriorated ecosystems."