Published March 01, 2022 by Tom Porter
The Iraqi Refugee Student and the Professor Who Helped His Family
It was a definite "lightbulb moment" for Khalil Kilani '25 when he bumped into Robert Morrison on campus last fall. This was same guy who had helped him and his family when they arrived in Maine as refugees twelve years earlier.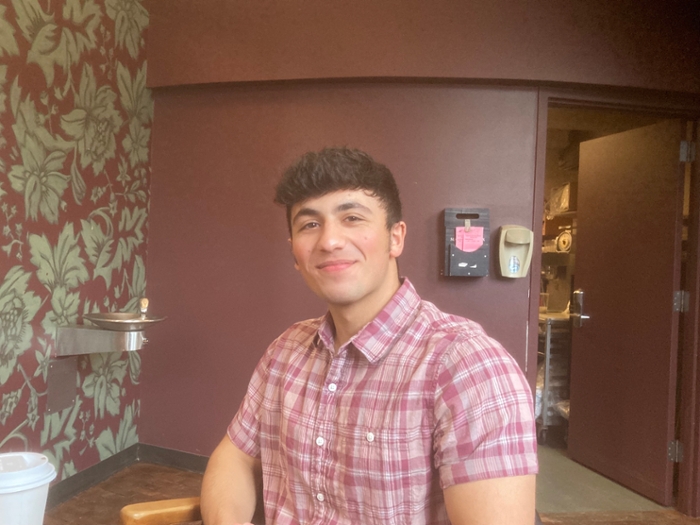 Morrison's full title is George Lincoln Skolfield Jr. Professor of Religion and Middle Eastern and North African Studies and chair of the Department of Religion. He is also director of the Middle Eastern and North African Studies Program. But the six-year-old Kilani knew him simply as "blue punch buggy guy," on account of the Volkswagen Beetle Morrison drove at the time.
As a fluent Arabic speaker, Morrison was volunteering for a charity in Portland that was helping newly arrived refugees navigate the process of settling into a new location. "He was one of the people who helped us by taking my mom to appointments with the local authorities, running various errands, and generally taking us feel at home. We spoke barely any English and didn't know our way around. I remember one time he took us to lunch at a Lebanese restaurant, which was great."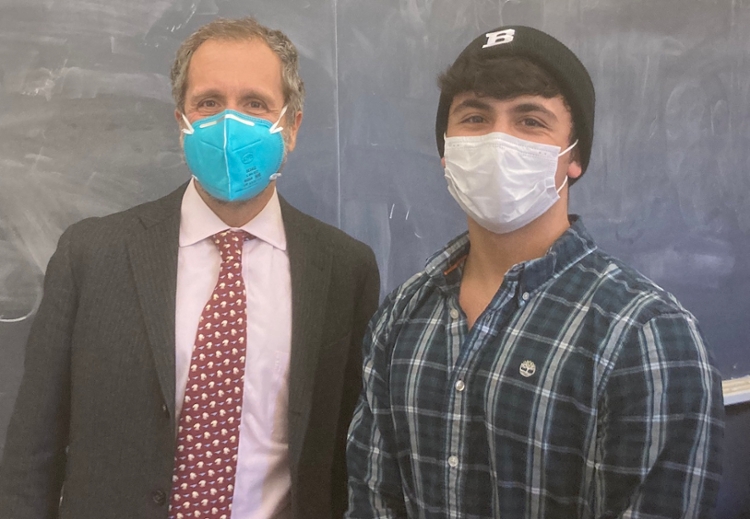 Kilani's family are Iraqi but he was born in Jordan, where he grew up in a refugee camp. After spending three months in Texas, they came to Maine in 2009 and have made it their true home.
Khalil's brother Mohamed graduated from Bowdoin in 2021 and now works as a teacher in Portland, while Khalil arrived here last fall and is hoping to major in computer science.
"When Khalil excitedly approached me on campus last November it took a moment to recall who he was, because of course he has grown up, and I haven't!" said Morrison. "But once he reminded me about the 'blue punch buggy' the memories came flooding back. "Last semester was a difficult time for me, and November was a particularly bad month, so meeting Khalil really helped put a smile on my face. It was so great to reconnect with him after all this time."
Khalil Kilani is currently enrolled in Morrison's class An Introduction to Sufism and Islamic Mysticism (REL 2210/MENA 22100).