Published February 17, 2022 by Rebecca Goldfine
Ladd House to Become Hub for Inclusion and Diversity
Ladd House will be turned into the headquarters for five College offices that serve and support student accessibility, belonging, inclusion, and diversity.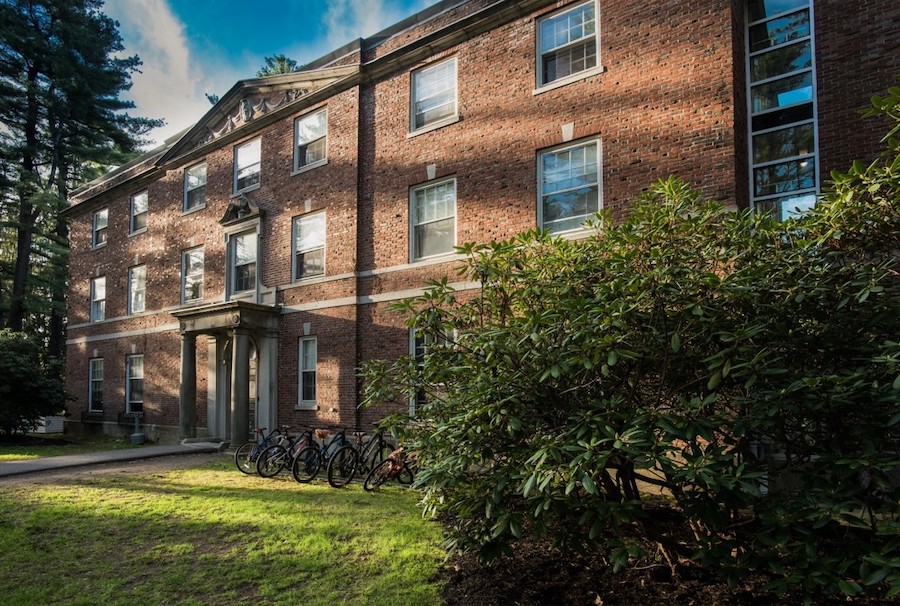 The Center for Multicultural Life, the Rachel Lord Center for Religious and Spiritual Life, the Sexuality, Women, and Gender (SWAG), Accessibility, and THRIVE will move into Ladd in 2023, when renovations are expected to be completed. 
Ladd House—which is currently one of nine College Houses—will change from being used as a sophomore residence to a multifaceted space for programming, studying, socializing, and working. Construction is set to begin this June and wrap up in nine months.
Once the buildings at 24 College Street and 30 College Street are vacated by their current occupants (respectively, SWAG/Accessibility and Multicultural Life/Religious and Spiritual Life), Residential Life and Counseling and Wellness Services will move in, giving those programs much-needed extra space.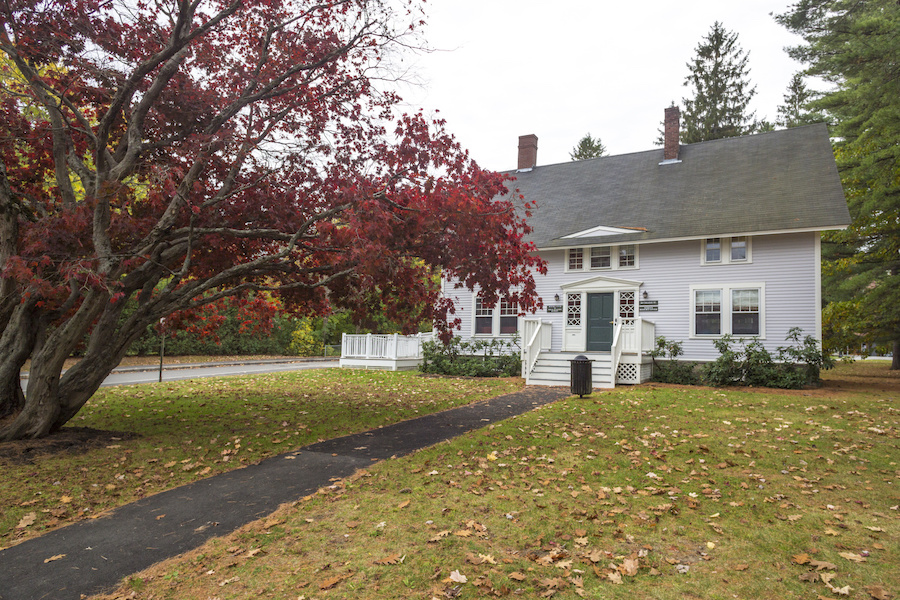 Though Ladd will be no longer be a College House—and thus no longer dubbed one of Bowdoin's "living rooms" for its role in hosting student and community events—the building will still occupy an important place in the life of the College, Dean for Student Affairs Janet Lohmann said.
"While it will no longer serve students as a residential space, Ladd House will continue to play a pivotal student-centered role in this reimagined format," Lohmann wrote in a campus-wide email.
The brick house was constructed in 1929 for the Lambda Chapter of Zeta Psi Fraternity, and was subsequently the home of Chi Delta Phi, a local fraternity. The building was transferred to the College in 2000 and named for Samuel A. Ladd, Jr. '29, director of career counseling and placement at Bowdoin from 1944 to 1972, and the first president of Zeta Psi in the 1929 chapter house.
Kate Stern, associate dean of student affairs for inclusion and diversity and director of SWAG, said the current arrangement—with the centers spread out across campus—leads to a situation in which some students feel as if they can express only a piece of themselves at a time. 
"Students have said to me they're being asked to split themselves apart," she said. "Some have shared that when they come to 24 College, they can show up as a queer person, but at 30 College, they show up foremost with their face or faith. So they feel pulled apart."
With the cluster of offices under one roof, students will be able to walk through the front door and "not choose an identity, but just be," Stern added.
Rubin Jones '22, one of SWAG's student directors, is serving as a student consultant on the redesign project. He said he would like the new hub to have "social utility,"—that is, "cultivate the sense of belonging and the sense of home that 24 College and 30 College have."
Jessica Perez, director of THRIVE, pointed out that, on a practical level, the move into Ladd will allow more people to use the space simultaneously. THRIVE's space in Banister Hall, while comfortable and beloved by students, is only big enough for a couple of groups to use at the same time. Meanwhile, 326 students are part of THRIVE's growing constellation of programs.
Additionally, the directors of the five centers and their staffs—which include students—are expecting to strengthen their professional relationships. "We're excited for the informal and formal collaboration opportunities that come with being in the same building," Perez said. "Many of us are often serving the same students, so our programs and services will hopefully feel more cohesive."
Eduardo Pazos, director of multicultural life and the former director of religious and spiritual life, said the house will be redesigned to include both large and small gathering spaces, so as to host public lectures and receptions, as well as study groups, Bible studies, and prayer groups.
In the end, Ladd will be a space for everyone, he emphasized. "It will be for all students, not exclusively for the students we work with. We are happy to think of ways these renovations can serve the whole Bowdoin community."