Published November 10, 2021 by Tom Porter
More Honors for Elias Counterinsurgency Book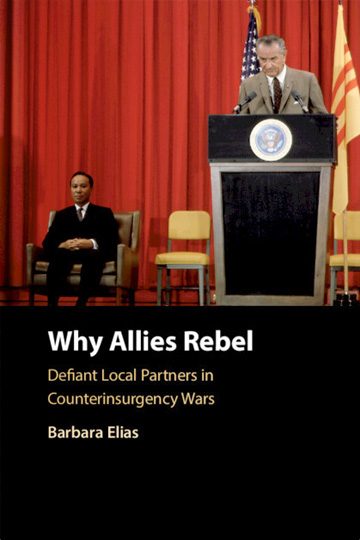 Elias has recently learned she will be the recipient of the Best Book Award for 2022 from the International Security Studies Section of the International Security Association (ISA). According to the ISA's website, "the ISSS Annual Best Book Award recognizes a book on any aspect of security studies that excels in originality, significance, and rigor, published in the prior calendar year."
Earlier this year, Elias received the American Political Science Association's 2020 award for "Best International Security Book by a Non-tenured Faculty Member." Read more. (Elias was promoted to Associate Professor with tenure in July 2021.)
Why Allies Rebel looks at a number of large-scale interventions by the US and other major powers and analyzes the conditions under which local allies choose to comply (or not) with their larger partners. The book explores America's involvement in Afghanistan, Iraq, and Vietnam, as well as the Soviet Union's role in Afghanistan and India's intervention in Sri Lanka. Elias also studies counterinsurgency interventions by other powers in Yemen, Lebanon, and Angola. Read more.