Published November 10, 2021 by Tom Porter
"For Exceptionally Meritorious Service."
Sergeant First Class Matthew Caiazzo joined the US military in 2002, motivated in large part by a desire to serve his country in the wake of the 9/11 terror attacks. The Bowdoin staffer's nearly two decades of service as an army reservist medic include a sixteen-month deployment to Iraq in 2006 and, more recently, a six-month tour in Afghanistan, which earned him one of the military's highest decorations.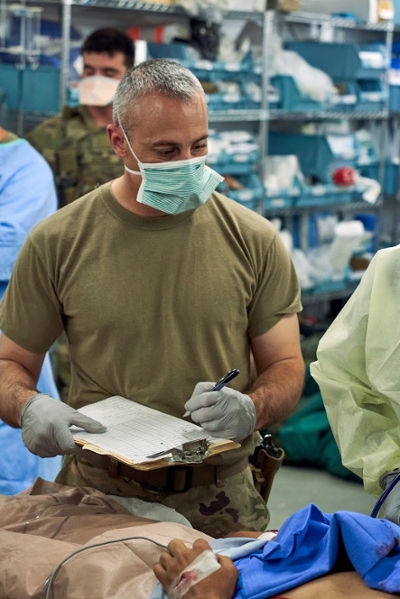 The citation for Caiazzo's Bronze Star declares he "distinguished himself for exceptionally meritorious service" for his leading role with a Forward Surgical Team (FST) from November 15, 2020, to May 21, 2021. His dedication and ability, we are told, "ensured the security and accountability of the surgical team while under constant threat of attack from Taliban and Al Qaeda terrorist organizations."
Caiazzo oversaw the day-to-day running of two ten-person medical teams, he explained, both in war-torn southern Afghanistan. "One was in Kandahar and the other was near the city of Lashkargah in Helmand province. They're about a forty-five-minute Chinook ride apart from each other." A lot of time was spent training, preparing for a mass casualty event. "Being part of an FST, you don't see trauma every day, but you have to be prepared."
During his deployment, Caiazzo's team treated twenty patients, most of them either Afghan special forces soldiers or members of the Afghan National Army. "Injuries varied between gunshot wounds, TBIs [traumatic brain injuries], and other injuries consistent with being caught in a bomb blast," he said. "With a lot of these internal injuries, you couldn't see anything visually wrong from the outside, but you could tell they were in trouble based on their vital signs. The victims would often be confused, not aware of their surroundings and what was going on," added Caiazzo.
"Every day was a different challenge," he said. "People go through a lot of emotions on a deployment like this, and very strong ties are established. One team member experienced the loss of a parent while he was over there, but such was his dedication to the mission, he chose to stay with us and finish the tour."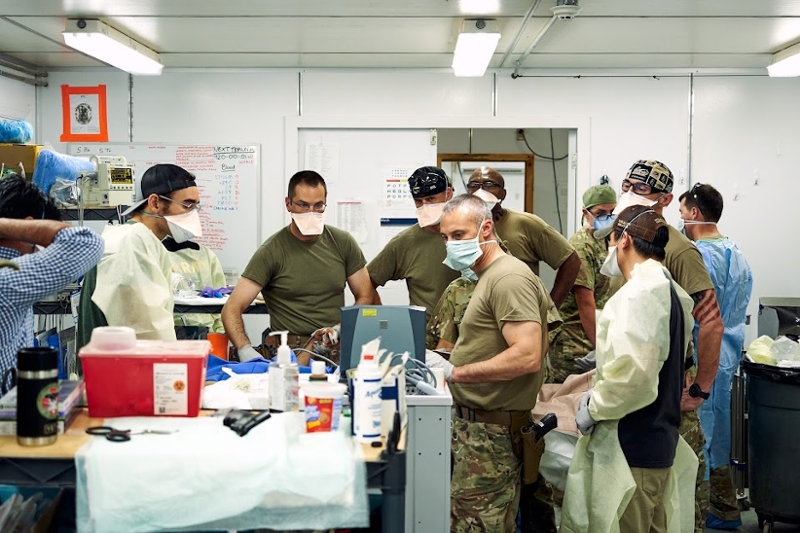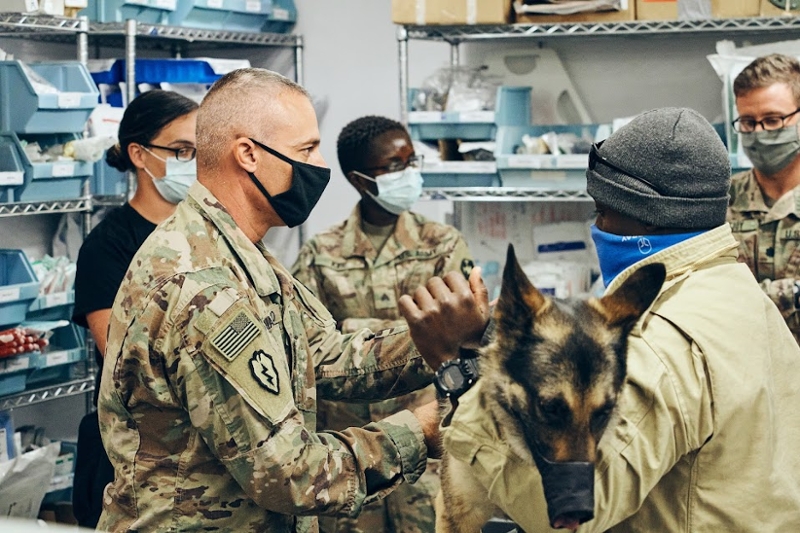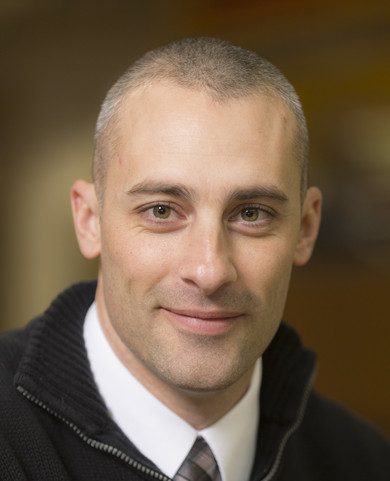 Caiazzo said he was "quite surprised" to get the Bronze Star. "I knew my commander was writing me up for something, but I thought it would be the MSM [meritorious service medal], which can also be awarded outside of combat."
The decoration continues a proud family tradition, he explained, as Caiazzo's grandfather was awarded a Bronze Star for his service as a submariner in World War II. "It's great to be able to carry on that legacy. My kids are too young to understand it now, but I hope someday they'll appreciate the trials and tribulations that I and others have gone through for this country."
Military photography by Captain Kevin Stoll, US Army.